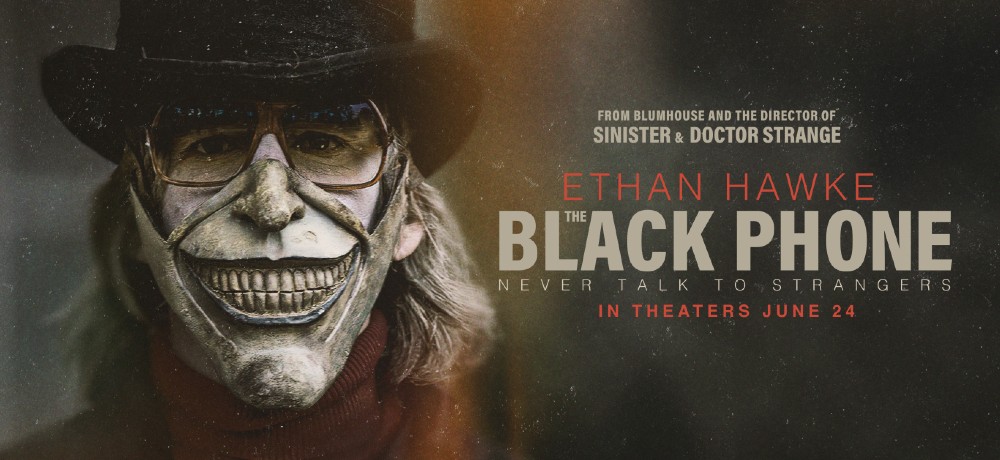 C. Robert Cargill is an extremely talented screenwriter, novelist, producer, and podcast host. In 2012, he wrote the screenplay for Sinister with Scott Derrickson, who also directed. Since then, Sinister, which stars Ethan Hawke, has been scientifically proven to be the scariest movie ever made. When it was announced that Cargill and Derrickson were working on a new horror movie that would also star Ethan Hawke as a villain, a kind of role he's never done before, horror fans could not contain their excitement. After enduring pandemic-related delays for the release of the film, Cargill and Derrickson's The Black Phone has been the most anticipated horror movie of 2022. Cargill is also a producer on The Black Phone, which is based on a short story written by Joe Hill, who is an executive producer.
In The Black Phone, Ethan Hawke plays a part-time magician and child murderer called the Grabber. Hawke is extraordinary as the Grabber, who never shows his face and instead wears a collection of creepy masks that are so uncomfortable to look at, a feeling of sheer dread washed over me very time he was onscreen. The film also stars Mason Thames as Finney and Madeleine McGraw as his sister Gwen, and both actors give truly amazing performances while portraying what feels like a genuine bond as siblings. Gwen has visions and unusual dreams about the Grabber, which eventually lead to her helping the police look for Finney when he goes missing. While Finney is held captive in the Grabber's basement, he notices an old black telephone on the wall, which doesn't appear to work, until he starts receiving phone calls from the Grabber's previous victims. The Black Phone is a magnificently disturbing follow-up to Sinister and Ethan Hawke is absolutely terrifying in what I think is the best role he's ever played.
Daily Dead was ecstatic to have the opportunity to talk with C. Robert Cargill about writing The Black Phone with Scott Derrickson, working with Ethan Hawke as the Grabber, and a lot more. You can watch our video interview below!
Blumhouse and Universal Pictures will release The Black Phone in theaters on June 24th.