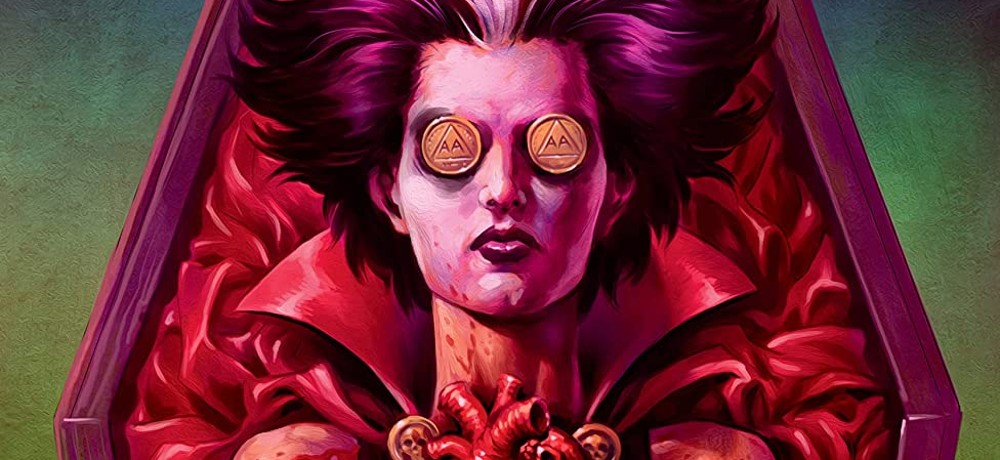 Available today online, in comic book shops, and book stores is the Count Crowley Volume 2: Amateur Midnight Monster Hunter trade paperback! Whether you're new to comic books or a long-time reader of horror graphic novels, Count Crowley is a treat for monster kids, providing clever twists on classic monsters, while focusing on complex and compelling characters, including series lead Jerri Bartman. I had the pleasure to talk with David Dastmalchian, who told me all about the work that went into the new volume, his approach to monsters and character development, working with Lukas Ketner, and he teases the third volume, which is already in the works!
To pick up COUNT CROWLEY VOLUME 2: AMATEUR MIDNIGHT MONSTER HUNTER TPB, visit:
And if you haven't caught up on COUNT CROWLEY: RELUCTANT MIDNIGHT MONSTER HUNTER, make sure to check it out:
COUNT CROWLEY VOLUME 2: AMATEUR MIDNIGHT MONSTER HUNTER TPB
"In the few short months that Jerri Bartman has been back in her small hometown, she's attended her first AA meeting, started hosting the late-night creature feature, and . . . taken up arms against the monsters who have been plotting their domination of mankind for millennia. If she can stay sober long enough to learn how to actually fight a werewolf, Jerri may have a shot at redemption and possibly even saving the world. Collects the four-issue miniseries."
Creators:
Writer: David Dastmalchian
Artist: Lukas Ketner
Colorist: Lauren Affe