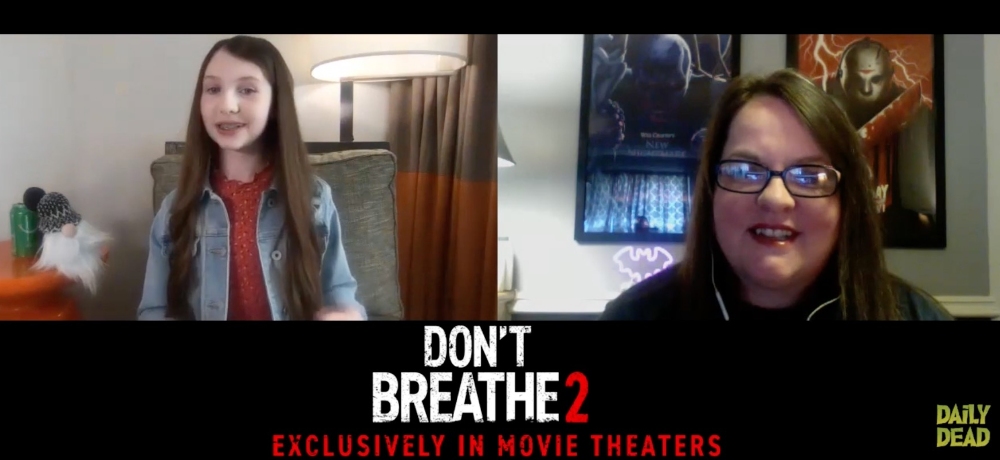 It may have been a few years now since Don't Breathe stormed its way into theaters, fraying the nerves of horror fans everywhere. But now, The Blind Man (Stephen Lang) is back for Don't Breathe 2, which was co-written and directed by Rodo Sayagues (Fede Alvarez returns as co-writer/producer). The sequel follows Lang's character nearly eight years later as he's taking care of a young girl named Phoenix (Madelyn Grace) all while doing his best to prepare her for the horrors of this world. One night, The Blind Man's past catches up with him finally when a group of men shows up at their home unexpectedly, and that's when all hell breaks loose.
During the recent press day for Don't Breathe 2, Daily Dead had the opportunity to speak with Grace about her involvement with the sequel. In her interview, the up-and-coming actress discussed taking on the role of Phoenix, a young girl who has her whole world turned upside down by the events of this story, and how much she enjoyed exploring her character alongside Rodo Sayagues. Grace also discussed how much she enjoyed getting to some of the stunts in Don't Breathe 2 and working with Stephen Lang as well.
Check out our video interview with Grace below, and look for more on Don't Breathe 2, right here on Daily Dead!