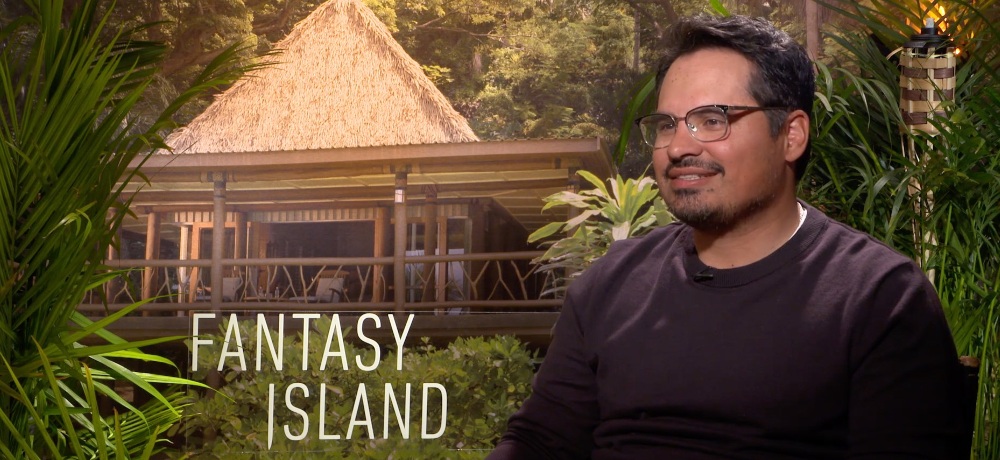 Now in theaters to kick off Valentine's Day weekend is Blumhouse's feature film remake Fantasy Island (2020), a modernized take on the popular television series that ran for seven seasons throughout the late '70s and early '80s, in which people were offered the opportunity to live out their deepest, and sometimes darkest, desires.
At the helm of the new Fantasy Island is Jeff Wadlow, who previously collaborated with Blumhouse on 2018's Truth or Dare, and the story follows an enigmatic host by the name of Mr. Roarke (played by Michael Peña), who welcomes guests to the mysterious island so they can fulfill their desires, but each request comes with a hefty price attached to it. Fantasy Island (2020) also stars Lucy Hale, Austin Stowell, Maggie Q, Portia Doubleday, Ryan Hansen, Jimmy O. Yang, and Michael Rooker.
At the recent press day for the film, Daily Dead spoke to Peña about his approach to playing Mr. Roarke, including how he paid homage to Ricardo Montalbán's performance from the original TV series while also bringing his own unique take to the character. Peña also talked about why he was drawn to Fantasy Island and how he wants to do more horror in the future.
---------
Visit our online hub to catch up on our previous coverage of Blumhouse's Fantasy Island!