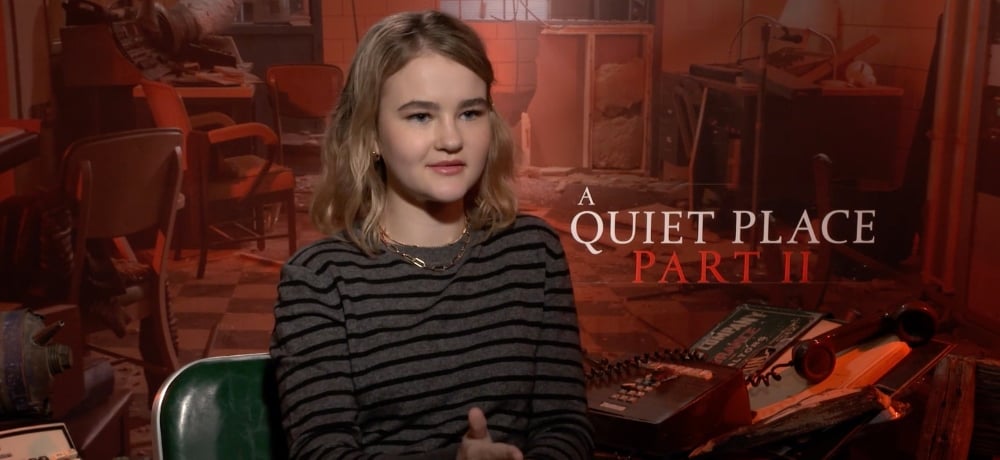 Arriving in theaters in just a few days is A Quiet Place Part II from writer/director John Krasinki. In the sequel, Millicent Simmonds reprises her role as Regan Abbott, but this time around, she's forced to step up in some very big ways now that her dad Lee is no longer around to keep an eye on their family.
During last year's press day for A Quiet Place Part II, Simmonds explained how easy it was to take on the challenging role of Regan for the sequel and how much she enjoyed getting to do the more physical aspects of her performance in the film as well. Simmonds also discussed her thoughts on Krasinski's motivation for making A Quiet Place Part II and how the core cast really felt like family to her.
Check out our video interview with Simmonds below and be sure to check back here later this week for more from A Quiet Place Part II.