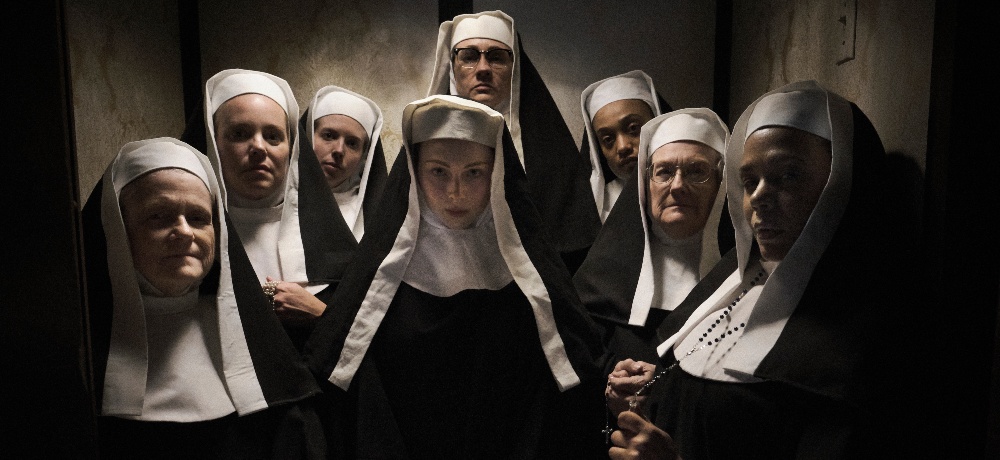 Molly C. Quinn stars in the new indie horror film Agnes, which premiered at Tribeca Film Festival earlier this year. Quinn signed on as executive producer for Agnes with her production company QWGmire. Quinn has previously starred in the series Castle, as well as the film Doctor Sleep. 
Agnes tells the horrific story of a nun who becomes possessed (Hayley McFarland) and is then subjected to an exorcism by a priest, played by Ben Hall (Climate of the Hunter), who was given the task as a form of punishment for his questionable past. Molly C. Quinn plays a nun named Mary who is friends with the possessed nun, Agnes, but is also dealing with her own demons, which leads her on a journey of self-discovery.
During a recent press day for Agnes, Daily Dead was delighted to have the opportunity to talk with Molly C. Quinn about her role in the film, working with co-stars Ben Hall and Jake Horowitz, what she hopes people will take away from the story, and a lot more. Check out our video interview with Molly C. Quinn below!
Magnet Releasing will release Agnes everywhere on December 10, 2021.