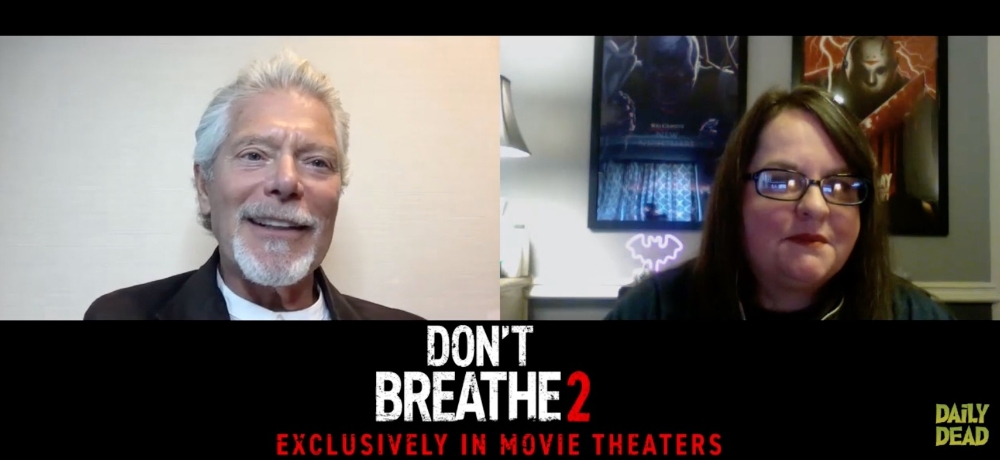 It's been a few years now since Don't Breathe stormed its way into theaters. But now, The Blind Man (Stephen Lang) is back for Don't Breathe 2, which follows the character nearly eight years later as he's taking care of a young girl named Phoenix (Madelyn Grace) and doing his best to prepare her for the horrors of this world. The Blind Man's past catches up with him finally when a group of men shows up at their home unexpectedly one night, and that's when all hell breaks loose.
During the recent press day for Don't Breathe 2, Daily Dead had the chance to chat with Lang about reprising his role, and he discussed his thoughts on revisiting this character and the world of Don't Breathe. Lang also chatted about the sequel's impressive fight choreography and his experiences collaborating with his "badass" co-star Madelyn Grace as well.
Check out our video interview with Stephen Lang below and look for more on Don't Breathe 2 all this week, right here on Daily Dead!