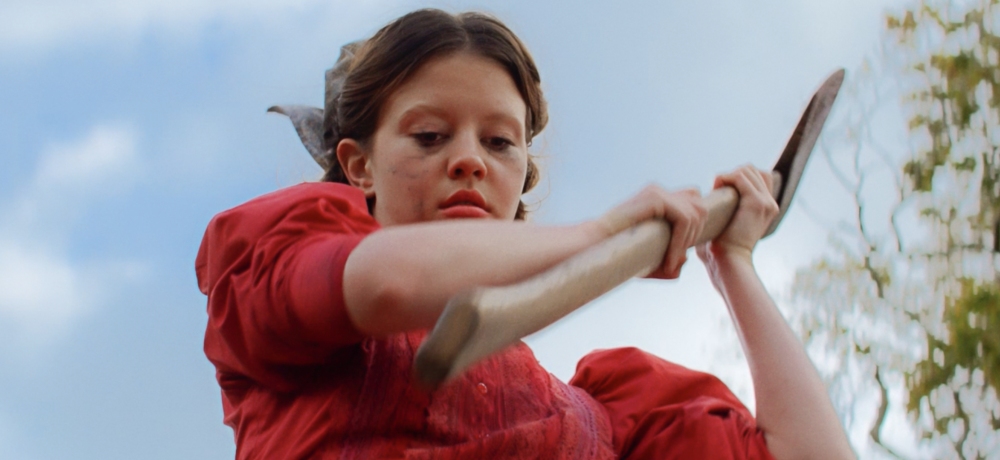 This Friday, A24 is set to unleash Pearl (you can read our review here), Ti West's prequel to his '70s slasher X, which first introduced us to the murderous titular character earlier this year. Played by Mia Goth, Pearl transports us back to 1918, where we watch a frustrated farm girl contend with her unhappiness of being saddled by a life of cruelty and hardship when all she wants to do is become the movie star that she knows she is. And when Pearl's dreams slip further and further away, she finally breaks and anyone who happens to cross her path suffers Pearl's wrath.
During a recent press day for the prequel, Daily Dead had the chance to speak with Ti West as well as Mia Goth and her Pearl co-star David Corenswet about their experiences working on the film. In their interview, the trio discussed everything from wanting to celebrate what cinema is all about to getting to return to this world first introduced in X to create this new exploration of Goth's titular character and so much more.
Check out our video interview below and be sure to check out Pearl as she slashes her way into theaters everywhere this weekend.