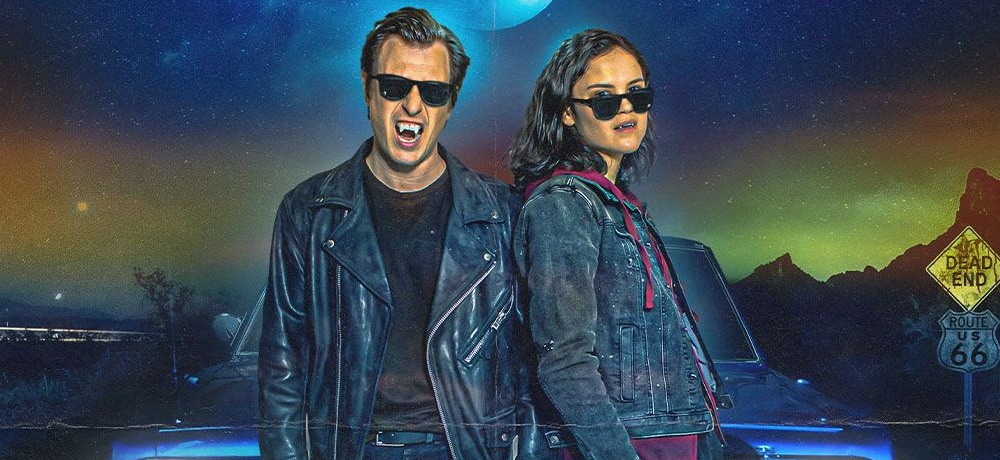 One of my favorite films of the year, Blood Relatives follows 115-year-old vampire (Noah Segan), whose eternal road trip through the US countryside is interrupted when he discovers he has a teenage daughter (Victoria Moroles) navigating her own vampiric growing pains (and fangs).
With Blood Relatives now streaming on Shudder, I had the great pleasure of talking with Segan (who also wrote, directed, and produced Blood Relatives) about the making of his family-centric horror comedy, including working with Victoria Moroles and the heartfelt story of how he came to acquire the car featured in the film.
Blood Relatives synopsis: "Francis, a 115-year-old Yiddish vampire, still looks 35. He's been roaming American backroads in his beat-up muscle car for decades, keeping to himself, and liking it that way. One day, Jane, a teenager, shows up. She says she's his daughter, and she's got the fangs to prove it. They go on the road, deciding whether to sink their teeth into family life."