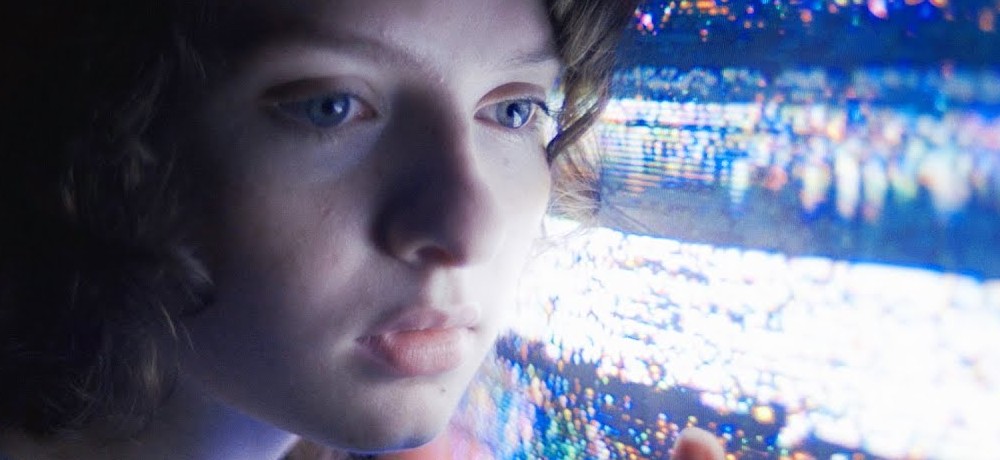 Watching the cosmic, otherworldly dread unfold in Jeffrey A. Brown's The Beach House was one of my favorite viewing experiences of 2020, so I was thrilled to find out that Brown is back with his next feature-length film, The Unheard.
With the supernatural sci-fi horror film now streaming on Shudder, I caught up with Jeffrey in a new video interview to discuss working with the talented Lachlan Watson, his personal connection to the film's story of hearing loss, and how he brought the film's creepy VHS aesthetic to life on screen. As an added bonus for fans of The Beach House, Jeffrey also talks about what his pitch for The Beach House 2 would have looked like!
You can watch the video interview with Jeffrey below, and in case you missed it, read Cass Clarke's review of The Unheard!
Synopsis: After undergoing an experimental procedure to restore her damaged hearing, 20-year-old Chloe Grayden (Lachlan Watson, "Chilling Adventures of Sabrina") begins to suffer from auditory hallucinations seemingly related to the mysterious disappearance of her mother.

Director: Jeffrey A. Brown

Screenwriters: Michael Rasmussen and Shawn Rasmussen

Starring: Lachlan Watson, Michele Hicks, Shunori Ramanathan, Brendan Meyer, Nick Sandow, Boyana Balta, Beckett Guest, Michelle Violette

Producers: Jeffrey A. Brown, Andrew Corkin, Michael Rasmussen, Shawn Rasmussen, Derek Rubin

Executive Producers: Theo James and Emily Gotto

Cinematographer: Owen Levelle

Editor: Aaron Crozier

Language: English

Running Time: 124 min.

Country of Origin: United States