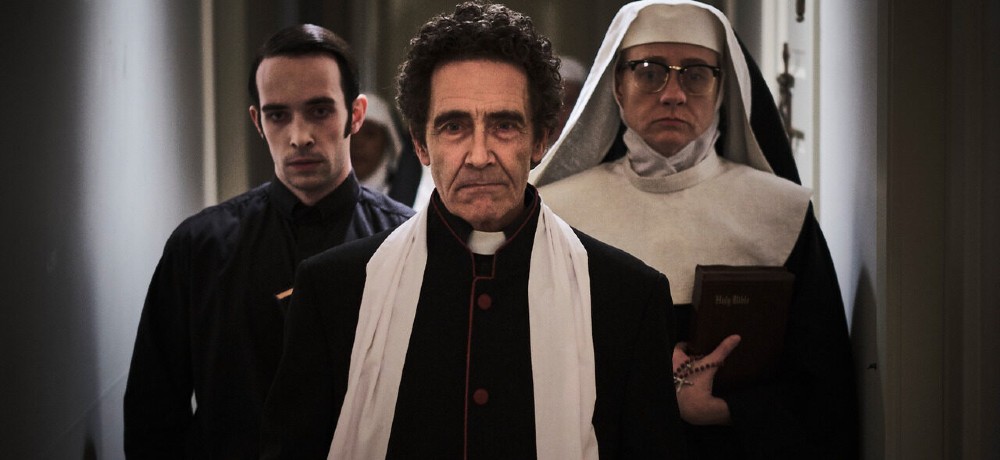 From Oklahoma City, indie filmmaker Mickey Reece has astoundingly made over twenty-five movies in a decade, often working on a very small budget. His new film Agnes premiered at Tribeca Film Festival earlier this year and is now being released by Magnet Releasing. Star Molly C. Quinn even served as an executive producer through her production company QWGmire.
Agnes tells the story of a nun named Agnes (Hayley McFarland) who begins to show signs of possession, much to the dismay of her convent's Mother Superior. Molly C. Quinn (Doctor Sleep) plays Mary, a nun who is friends with Agnes and who has been struggling internally since joining the convent. Ben Hall (Climate of the Hunter) plays Father Donaghue, a priest with a shady background who is called in to perform an exorcism on Agnes, along with a priest in training, Benjamin, played by Jake Horowitz. From there, the situation takes some darkly comic turns as all hell breaks loose during the attempted exorcism.
During a recent press day for Agnes, Daily Dead was excited to have the opportunity to chat with writer/director Mickey Reece about his inspiration for the film, his visual style, and a lot more. Check out our video interview with Mickey Reece below!
Magnet Releasing will release Agnes everywhere on December 10, 2021.