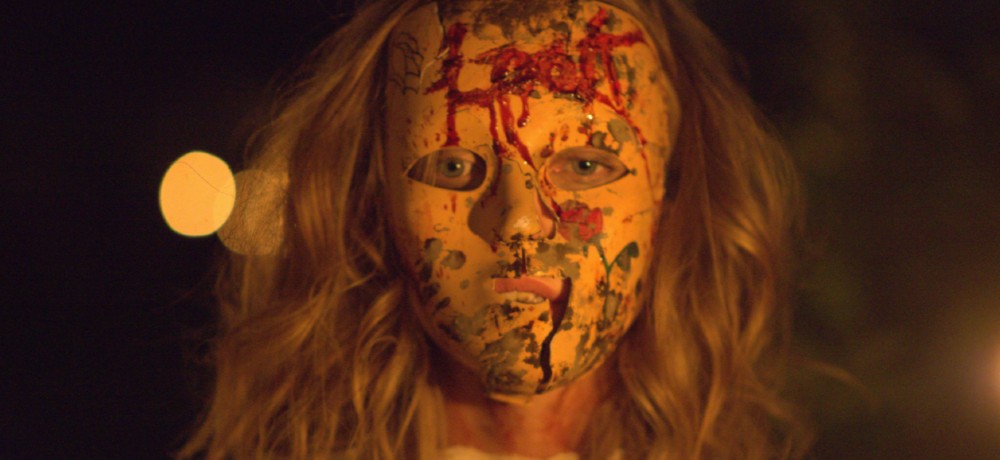 Directed and co-written by Sonny Mallhi (director of Anguish and one of the executive producers of The Strangers), the horror thriller Hurt is now in theaters and on VOD from Gravitas Ventures, and we've been provided with an exclusive clip to share with Daily Dead readers!
You can watch our exclusive clip below, and read the official press for additional details:
From the Press Release: Los Angeles, CA – Gravitas Ventures has acquired North American rights to Sonny Mallhi's horror thriller HURT. The film will be available in theaters and to rent and own on North American digital HD internet, cable, and satellite platforms through Gravitas Ventures on December 10, 2021.

A soldier reunites with his wife to take in the attractions at their favorite Halloween spot: the "Haunted Hayride." But when real terror follows them home, they must fight for their lives… or become the next attraction.

Directed by Sonny Mallhi and written by Solomon Gray and Sonny Mallhi, HURT stars Emily Van Raay and Andrew Creer. HURT was produced by Sonny Mallhi and Robert Menzies, and executive produced by Melissa Carbone, Dinesh Maneyapanda, Cielo Alano, and Steve Boisvert.

"I'm very happy to be working with Gravitas again, especially on this particular film in which so many people worked so hard to make something interesting and unique in the horror genre," said Sonny Mallhi.

"Gravitas is excited to be able to work with director Sonny Mallhi again on HURT. He continues to prove he is someone to watch in the genre, and we can't wait for audiences to see his new film," said Brett Rogalsky, Gravitas Ventures, Manager of Acquisitions.