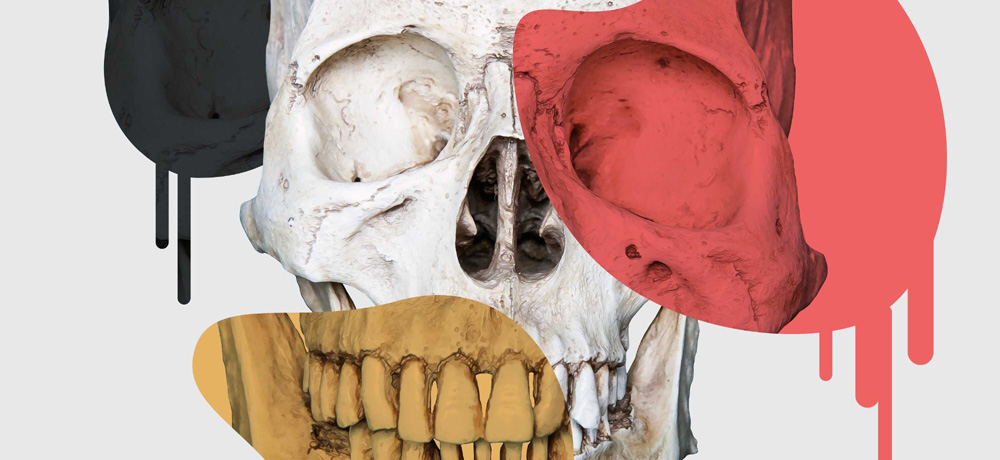 Focusing on the positive impact that horror can have on people who live with mental illness, Mental Health & Horror: A Documentary is directed by Jonathan Barkan, and Daily Dead Editor-in-Chief Jonathan James has supported this project and will be credited as an associate producer. With the documentary in its final hours of its Indiegogo campaign, we've been provided with an exclusive clip and casting news to share with Daily Dead readers!
We're thrilled to exclusively share that in addition to its already impressive list of interviewees, Mental Health & Horror: A Documentary will also feature interviews with filmmaker and actor Larry Fessenden (Habit, Jakob's Wife), filmmaker Ted Geoghegan (We Are Still Here, Mohawk, and the upcoming Brooklyn 45), and filmmaker and horror host Blair Bathory (Fear Haus)!
Below, you can watch our exclusive clip featuring Fessenden, and to learn more about Mental Health & Horror: A Documentary, visit the documentary's Indiegogo page and official website!
MENTAL HEALTH & HORROR: A DOCUMENTARY, the upcoming feature-length documentary discussing the positive impact horror films can have, shares updates on the project.  Led by director Jonathan Barkan (The Horror Collective, DREAD, Bloody-Disgusting), producer Andrew Hawkins (Jan Švankmajer's Insect, In Search of Darkness: Part II), and executive producer David Lawson Jr. (Synchronic, The Endless) the documentary has recruited a variety of interview subjects including horror icons, fans, film critics, historians, directors, writers, and professionals from the mental health world.

Nicholas Vince - Hellraiser, Hellbound: Hellraiser II, Nightbreed

Chelsea Rebecca - Host of Dead Meat, Practical Folks

Jhonen Vasquez - JTHM, Squee, I Feel Sick, Invader Zim

American McGee -  American McGee's Alice, Alice: Madness Returns

Sara 'Chibi' Taylor - Lead Singer of The Birthday Massacre

Lola Blanc - American Horror Story, Fatale Collective

Megan Rosati - Two Sentence Horror Stories, Bleed

Izzy Lee - Innsmouth, My Monster

Paddy Murphy - The Perished

Dave Sheridan - Scary Movie, Victor Crowley

LG White - Fine Artist, Vocalist of Caduta Massi

Ariel Fisher - Managing Editor of FANGORIA, News Editor at /FILM

Prince Jackson - Host of Knight Light: A Horror Movie Podcast

Kaci Hansen- Host of The Homicidal Homemaker

Rebecca-Lucia Wilcox - Frightfest "New Blood" Winner, Clubhouse Horror

Jenn Adams- Host of The Losers Club, Psychoanalysis, Strong Female Antagonist

Matt Donato - Journalist, Certified Forgotten

Amy Beddows - Cognitive Behavioral Therapist

Blake Novy, M.D. - Psychiatry Resident

Sydney Resendes - M.S. in Forensic Psychology

In addition to new cast for the documentary, director Jonathan Barkan has shared an update on the film's progress:

"Over half a year ago, we broke ground and began production on MENTAL HEALTH & HORROR: A DOCUMENTARY. Since then, we have conducted nearly 30 interviews with people around the world. From horror fans to creators in the genre to mental health professionals who recognize the validity and positive impact that horror can have, our documentary is full of diverse, knowledgeable, passionate voices who have spoken their truths so that others don't have to feel alone. The work we've done so far with MENTAL HEALTH & HORROR: A DOCUMENTARY has exceeded my wildest expectations and the response to our project has been overwhelming in the most beautiful and incredible of ways. There's still so much to do but I promise you that we're creating something that will touch the hearts of countless people. Join us and help be a part of something truly special."

In response to the support and demand for the project, the MENTAL HEALTH & HORROR: A DOCUMENTARY team has launched an Indiegogo: InDemand to give fans and audiences the opportunity to support this documentary who may not have gotten the chance the first time.

To learn more about  MENTAL HEALTH & HORROR: A DOCUMENTARY, please visit: mentalhealthhorrordoc.com