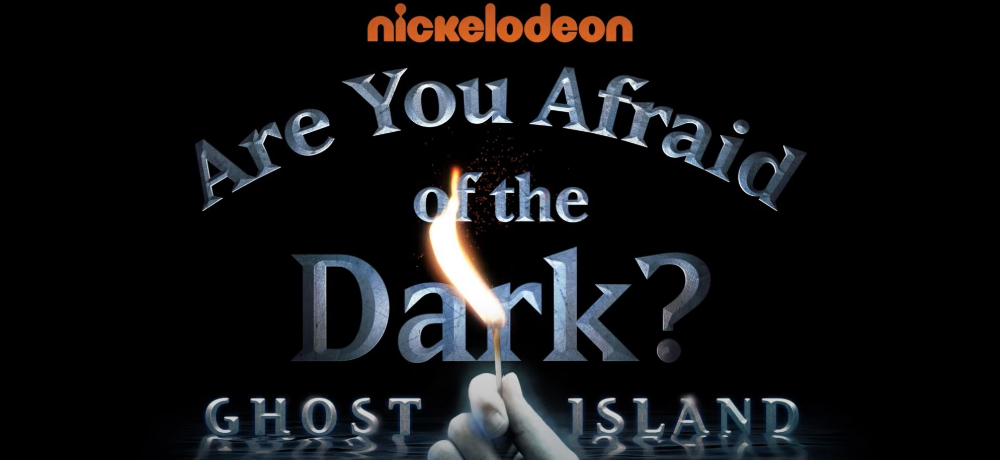 On Wednesday, July 27th, the newest version of the Midnight Society brought their spooky campfire stories to California as the cast and crew of Are You Afraid of the Dark?: Ghost Island joined guests at The London West Hollywood for a special advance screening of the latest season premiere in Nickelodeon's revival of the beloved '90s TV series.
With the second of its three episodes airing this Saturday at 7:00pm ET on Nickelodeon, we've been provided with a behind-the-scenes video (courtesy of Peach Hill Media) from the screening event in West Hollywood, including interview excerpts with the cast and crew of Are You Afraid of the Dark?: Ghost Island.
You can watch the video from the festive screening event below, and we also have a look at the previously released trailer and press release with additional details!
From the Press Release: Produced by ACE Entertainment, the limited series will debut with a two-hour episode on Saturday, July 30, at 7 p.m. (ET/PT) on Nickelodeon, with the remaining episodes airing Saturday, Aug. 6, and Aug. 13, at 7 p.m. (ET/PT). Are You Afraid of the Dark?: Ghost Island follows an all-new Midnight Society as they go on what they thought would be a fun summer vacation on a resort island, until they learn about something sinister haunting the guests.

In the premiere episode, "The Tale of Room 13/The Tale of the Teen Spirit," four best friends get more than they bargained for and encounter genuine terror locked away in one of the rooms after checking into a hotel on a resort island. Then, as the kids try to enjoy summer vacation, they are pulled back into the mystery of the island's ghosts, ultimately leading them to a terrifying and shocking revelation.

The new members of the Midnight Society are: Kayla, played by Telci Huynh (Modern Love, Drama Club); Max, played by Conor Sherry (The Terminal List, The Devil You Know); Leo, played by Luca Padovan (You, School of Rock the Musical on Broadway); Summer, played by Dior Goodjohn (Head of the Class); and Ferris, played by Chance Hurstfield (A Million Little Things, Good Boys). Julian Curtis (Wish Man) also stars as Stanley Crane, the hotel manager at the island resort.
Video courtesy of Peach Hill Media: