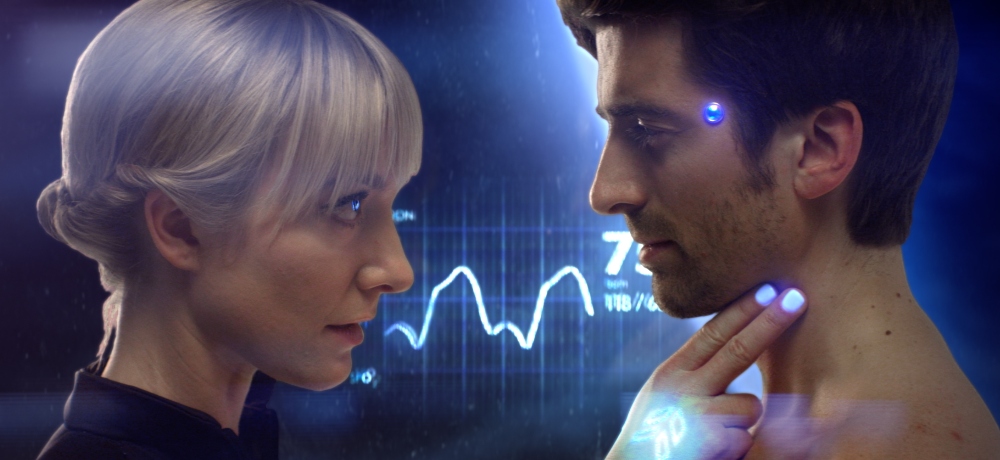 With his unconventional love for an android on the line, a diplomat in deep space fights for his life and his humanity in Outpost. Following a well-received run on the film festival circuit, the sci-fi short film is making its online premiere this Thursday on Gunpowder & Sky's DUST, and we've been provided with the exclusive teaser trailer to share with Daily Dead readers!
Written and directed by Justin Giddings & Ryan Patrick Welsh, and produced by Adam Monier Edwards and Pedro Otero, Outpost stars Ryan Patrick Welsh and Ryann Turner.
Synopsis: "When the last member of a special class of intergalactic diplomats called Citizens finds himself on the verge of finally discovering intelligent life, he realizes he has feelings for his android companion, ARIA. Just as Citizen Gordon is ready to reveal his feelings and embrace their unconventional relationship, news of a hostile force headed his way puts him, his android, his discoveries, and even all of humanity in imminent danger..."
Keep an eye out for Outpost when it's released on Gunpowder & Sky's DUST on Thursday, February 6th, and enjoy our exclusive trailer below!