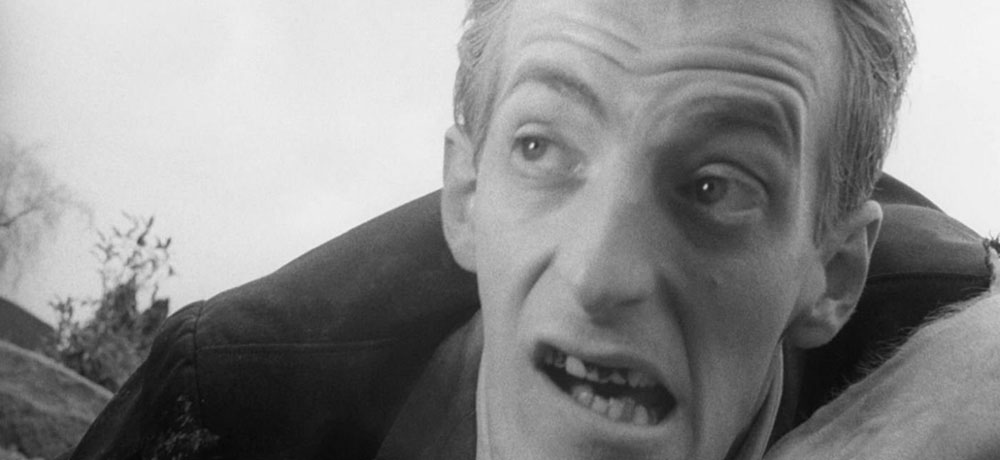 Night of the Living Dead, Nosferatu, House on Haunted Hill, and other horror classics are featured in the brand new video for Fake Shark's Superstitious Thing, and we have the exclusive premiere for you to watch right now!
When asked about the concept for the video, Fake Shark's Kevvy said that "it came somewhat out of necessity. We had these plans to do these elaborate dance videos, but had to change direction because we're in isolation. I called Johnny Jansen, who's a brilliant award winning director for videos, such as Said the Whale - Unamerican to see if he had any ideas, and I sent him the song. He called me back all excited and explained the idea and I laughed my head off. He had me film my mouth from different directions to fit on the faces off all this stock horror footage. I requested that we use clips from Night of the Living Dead because it's my favourite horror [movie]. When I first saw the video with my mouth on a bat, I fell out of my chair laughing."
"The new track follows their latest releases "Bad Chemistry" and "Invincible", a battlecry anthem for anyone persevering through the obstacles of life to come out the other side and achieve their dreams. The tracks come together to carry the theme of breaking boundaries and straying from the norm.
Fake Shark launched into international acclaim with their Faux Real (2017) hit single 'Cheap Thrills' which was selected as the theme behind an Apple Watch commercial and featured in many TV series such as the Showtime original series Dice, and Freeform's Famous in Love. They steamrolled into 2018 with Walking Through a Fantasy's lead single 'Wake Up' (ft. Vancouver darlings Fionn), which garnered over 120K Spotify streams and 20K video views. With their single 'Feel Alive' being quoted as "built on one of the best hooks of 2018," Fake Shark have continued to release dancey bops that listeners adore."
Watch the video below and keep up with all things Fake Shark by visiting their official website at: https://fakesharkmusic.com/