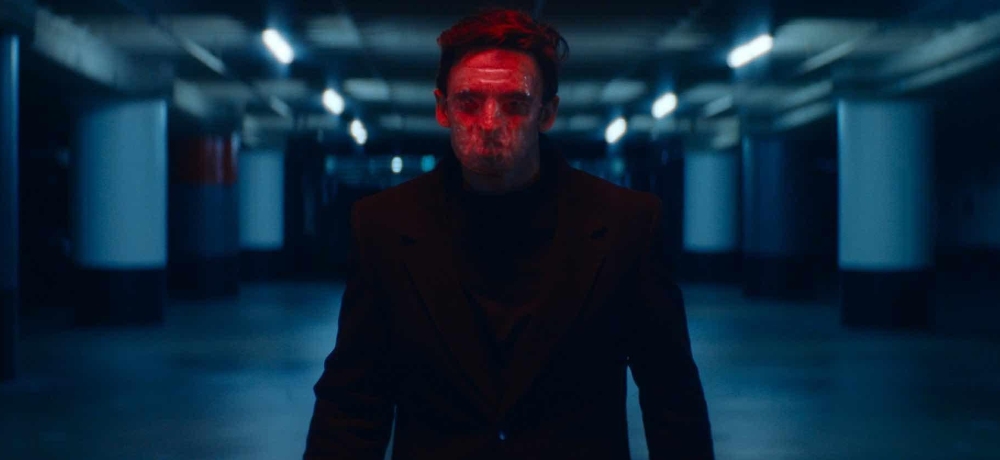 Following its well-received screenings at the virtual SXSW and Fantasia film festivals last year, Natasha Kermani's new movie Lucky is coming to Shudder on March 4th, and you can get an idea of what to expect in the official trailer.
We have additional details and the official trailer below, and go here to read Heather Wixson's review and Lindsay Traves' interviews with Kermani and writer/star Brea Grant.
"Life takes a sudden turn for May, a popular self-help book author, when she finds herself the target of a mysterious man with murderous intentions. Every night, without fail he comes after her, and every day the people around her barely seem to notice.

With no one to turn to, May is pushed to her limits and must take matters into her own hands to survive and to regain control of her life.

The sophomore feature from Iranian-American filmmaker Natasha Kermani (Imitation Girl), Lucky is written and starring Brea Grant, star of the indie darling After Midnight and writer/director of the critically acclaimed dark comedy 12 Hour Shift.

Home invasion horror by way of a time loop mystery, Lucky is a uniquely nightmarish, darkly funny, and timely slasher, and a thrilling addition to the Final Girl genre. The film stars Grant alongside Dhruv Uday Singh (Good Trouble) and Kausar Mohammed (East of La Brea, What Men Want), and is produced by Patrick Ewald, Chelsea Davenport, and lensed by Julia Swain.

Lucky is an Epic Pictures and Dread Presents production.

Lucky will premiere and debut exclusively to Shudder on March 4th in the US, Canada, UK, Ireland, Australia, and New Zealand, as well as via the Shudder offering within the AMC+ bundle where available.

ABOUT SHUDDER:

AMC Networks' Shudder is a premium streaming video service, super-serving members with the best selection in genre entertainment, covering horror, thrillers and the supernatural. Shudder's expanding library of film, TV series, and originals is available on most streaming devices in the US, Canada, the UK, Ireland, Germany, Australia and New Zealand. For a 7-day, risk-free trial, visit www.shudder.com."