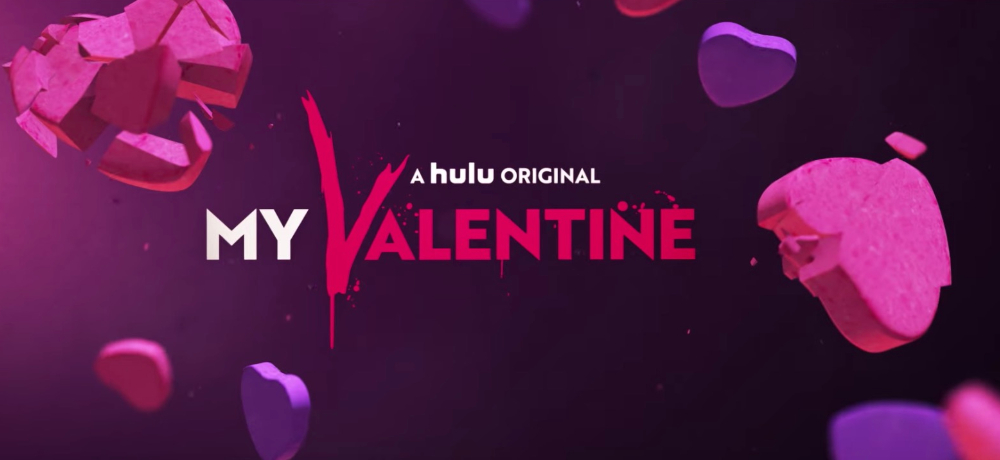 When her ex-boyfriend/ former manager does the unthinkable, a pop star fights for her song rights, her identity, and her life in the trailer for My Valentine, the new installment of Blumhouse and Hulu's horror anthology series Into the Dark.
Written and directed by Maggie Levin, My Valentine stars Britt Baron (GLOW), Anna Lore (Doom Patrol), Benedict Samuel (Gotham), and Anna Akana (Let It Snow).
Below, you can watch the new trailer and listen to a full song from the film (by the character Trezzure), and keep an eye out for My Valentine when it's released on Hulu beginning Friday, February 7th.
Synopsis: "Influenced by some of the biggest pop scandals over the past decade, INTO THE DARK: MY VALENTINE, follows Valentine, whose songs and artistic identity have been stolen by her ex-boyfriend/manager - and shamelessly pasted onto his new girlfriend/protégé, Trezzure.

Writer/director Maggie Levin imagines what happens when the two worlds collide and find themselves face-to-face. Locked together in a small concert venue after hours, the three of them confront the scars of the past...until they take things into their own hands."

Series Description: "In partnership with Blumhouse Television, Into The Dark is a monthly horror event series from prolific, award-winning producer, Jason Blum's independent TV studio. Each feature-length installment is inspired by a holiday and features Blumhouse's signature genre/thriller spin on the story."