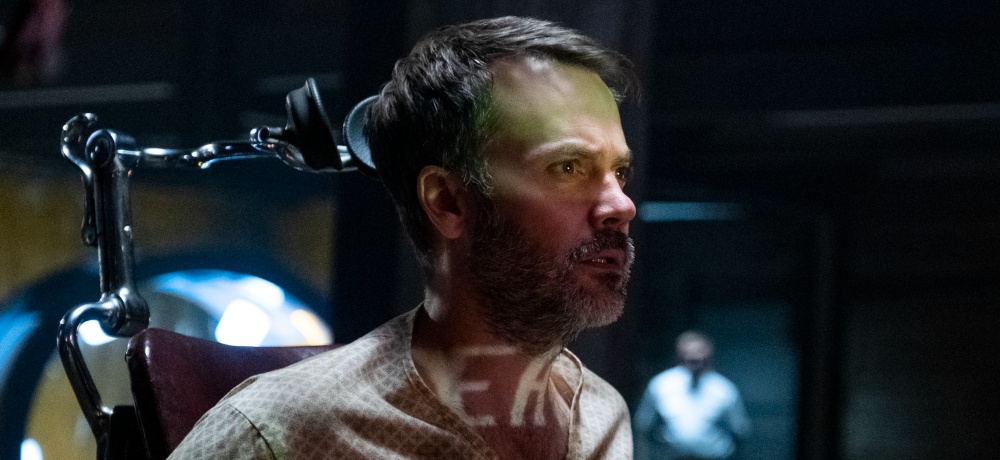 A man in a psychiatric ward believes he might be the President of the United States in the trailer for The Current Occupant, this year's July installment of Blumhouse and Hulu's horror anthology series Into the Dark.
Directed by Julius Ramsay from a screenplay by Alston Ramsay (a former political speechwriter in Washington D.C.), Into the Dark: The Current Occupant stars Barry Watson ("The Loudest Voice"), Sonita Henry ("Krypton"), Marvin 'Krondon' Jones III ("Black Lightning"), Lilli Birdsell ("Doom Patrol"), Kate Cobb ("Scandal"), Ezra Buzzington ("Crossbones") and Joshua Burge ("The Revenant").
You can check out the new trailer below, and keep an eye out for The Current Occupant when it's released on Hulu beginning Friday, July 17th.
Synopsis: "Trapped in a mysterious psychiatric ward, a man with no memory comes to believe that he's the President of the United States and the subject of a diabolical political conspiracy. As the asylum's soul-crushing forces bear down on him, he fights to preserve his sanity and escape so that he can return to power."

Series Description: "In partnership with Blumhouse Television, Into The Dark is a monthly horror event series from prolific, award-winning producer, Jason Blum's independent TV studio. Each feature-length installment is inspired by a holiday and features Blumhouse's signature genre/thriller spin on the story."