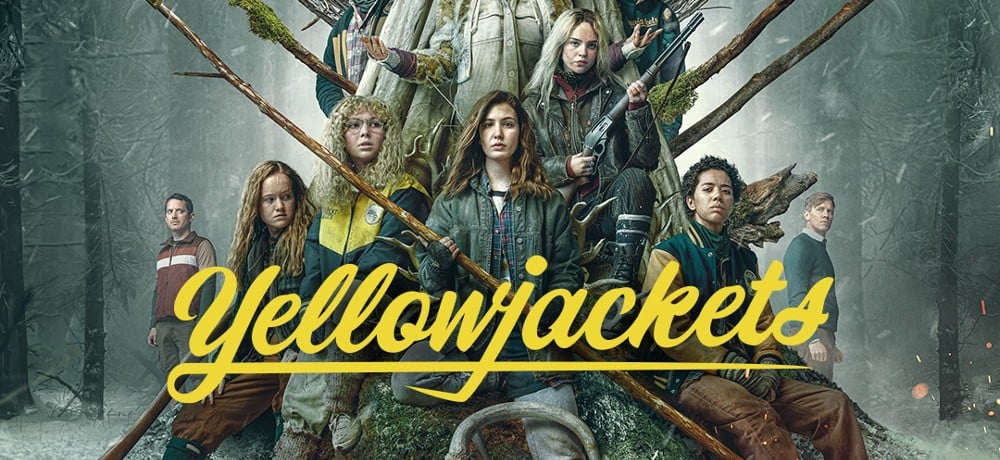 This article contains spoilers for season 2 of Yellowjackets.
There are silly, insignificant "what if" games that one plays as a kid or even as an adult. I was not once asked what I would do if I were stranded in the wilderness or on an island. These "what if" questions become a harsh reality for the protagonists in Yellowjackets by Ashley Lyle and Bart Nickerson. As Yellowjackets returns for a second season, the fan-favorite group of survivors wraps themselves in an even larger cocoon of lies and risky scenarios before reuniting at Lottie's cult for the vicious and trailblazing doozy of a finale. At the same time, things get dire for the soccer team in the wild as the winter comes and there is no food. Season 2 has a lot in store for us, such as answers about Lottie's mental state and Shauna's pregnancy. At the same time, subsequent episodes in the season raise further questions regarding trauma and how easily faith may be confused with illusion and elicit strong feelings for the characters' fates.
Season 2 picks up right where season 1 ended. Shauna (Melanie Lynskey) continues to dig a deeper hole for herself as she tries to cover up Adam's murder, which involves Jeff (Warren Kole) and even Callie (Sarah Desjardins). As always, Misty (Christina Ricci) comes to the rescue, proving herself to be a resourceful crime sleuth, trying to conceal the man's tracks, while remaining a very troubled but comical individual. Season 2 gives Misty something she may have never had before: a real soulmate match in Walter (Elijah Wood), a fellow citizen detective. However, Taissa (Tawny Cypress) isn't as lucky in personal life. Her sleepwalking issues deepen, and her secret alter-ego returns more frequently. It impacts not only her wife and son, but also other Yellowjackets, particularly Van (Lauren Ambrose), who is dealing with the difficult news of her terminal illness.
The entire second season has a consistent rhythm leading up to the third act and a startling conclusion. The climax takes place at the compound of Lottie (Simone Kessell), where Natalie (Juliette Lewis) finds herself in season 2 and, regrettably, where the character meets her demise. Even when Natalie urgently wants to rebuild her soul and finally deal with her tragic past, the writers hand us a reality check in a painful, thought-provoking season finale.
What stands out in Yellowjackets is the individualism that presents itself in its well-crafted narrative that includes both past and present – stories constantly interweave and have an irreversible effect on one another. As viewers, we have a rare opportunity to see the characters' development almost from the start, as well as the girls' growth and struggle with PTSD post-rescue. The occurrences in the wild become much more dangerous in season 2. Lyle and Nickerson give us what we wanted from the start: the girls finally taste human flesh as their desire grows stronger and food becomes scarce.
As the soccer team (or what's left of it) descends into darkness and devises its own survival rules, coach Ben (Steven Krueger) realizes he's in danger. Ben's exploration in season 2 further demonstrates the impact of trauma on a human being. In contrast to the girls, who are becoming more primal by the day, the man reflects about his partner (François Arnaud) and his life as he considers suicide. It's an intriguing comparison depicted in Yellowjackets that the audience witnesses. Primal rage, previously reserved in film and television only for men, we now see in teenage girls.
The entire season is like a high-speed roller coaster with impending death in the rearview mirror. In addition to Krueger, the cast portraying teenage characters definitely ups the ante. The protagonists grow brutal as they strive to find something else to eat after a bite of human flesh awakens their elemental desires. Season 2 also sees a shift in power dynamics, with Lottie (Courtney Eaton) giving way to Natalie (Sophie Thatcher). One provides spiritual guidance, while the other offers strength and hunting ability. But this isn't the only thing on the survivors' minds. Shauna, soon to be in labor, loses touch with reality, talking to frozen Jackie (Ella Purnell).
Nélisse is yet another example of the outstanding talent that Showtime has highlighted. Teenage Shauna becomes tougher as the environment doesn't spare her. The girl gets numb to her surroundings after losing her best friend and  a baby. With that comes rage. Shauna's wrath reaches a peak in episode 7, "Burial", directed by Anya Adams. The girl, overcome with grief and despair, lets her feelings out, severely beating Lottie, who lets her. Nélisse completely stuns in that scene, so does Eaton.
The audience also gets something they've been waiting for: the reunion of adult Taissa and Van. Portrayed by Liv Hewson as a teenage character and, as adult, by Lauren Ambrose, Van receives an intriguing character development. Episode 5 titled "Two Truths and a Lie", allows us into Van's life, years after the accident, with her own video store, in all her geek glory. Both Cypress and Ambrose have a strong, convincing chemistry. Despite Van's dire fate which illustrates how frail life is, hopefully we'll see even more of Ambrose in season 3.
Each character is equally essential in terms of development. However, Kessell and Lewis genuinely stand out, particularly in Karyn Kusama's heartbreaking finale, "Storytelling". Kusama expertly ties up loose ends and demonstrates the fine line between faith and delusion as we watch Lottie spiral farther into insanity. But the most heart-rending is Natalie's untimely death, which is made even more painful by the fact that she was visiting Lottie's property to finally heal and cope with the past. Lewis' performance is haunting, astonishing, capturing Natalie's final moments on Earth as she sees herself in the plane with her younger self, Javi, and young Lottie. The character's death will undoubtedly remain memorable, reminding us of life's fleeting nature, sometimes far too short. It's even more ironic in the light of what else we find in the finale; first Antler Queen is Thatcher's Natalie.
The show is also a loving home to the 90s soundtrack in majority. Each episode in season 2 continues with great music and several needle drops every week. What a pleasant surprise it was to hear a cover of Anna Waronker and Craig Wedren's "No Return" performed by Alanis Morissette, or "Just a Girl" covered by Florence+the Machine. Another memorable song, "Mother" by Danzig", accompanied the scene when Shauna goes into labour. Plus, my personal favorite – the introduction of Ambrose's adult Van to the 4 Non Blondes' 1993 classic "What's Up?".
Yellowjackets has so many wonderful, complex layers; one of them is the show's supporting cast. Desjardins as Callie and Kole as Jeff each have more screen time, but Wood as Walter is beyond hysterical. The character, especially at the conclusion, wonderfully entertains and shocks. Walter's bond with Misty grows deeper with each episode, proving to be stronger than a value of a human life, which Walter takes with a smile.
With its gut-punching and, more importantly, contemplative climax, the creators may have finally confirmed what we've been debating: that there is no otherworldly power in the wilderness, but rather an illustration of and a discussion about mental illness and how deadly it is if not treated and further enabled. If this is accurate, the trajectory of thought shifts from spiritual to real, making Yellowjackets one of the best shows demonstrating and exploring how trauma influences our lives in the future.
Season 2 of Yellowjackets is another multifaceted chapter for the characters and the audience of the show. Packed with shocking deaths, sumptuous episodes and wonderful performances, the show sets up for season 3 quite well, leaving us thinking about survivors left with burning shelter and the rest of Yellowjackets in the present grieving one of them. And just as the ambiguities of the wilderness drag the soccer team into the dark, we are continually drawn into the stories presented in Yellowjackets and can't wait to see what happens next.
Season 2 Score: 5/5
Yellowjackets is available to stream on Paramount+ and Showtime.