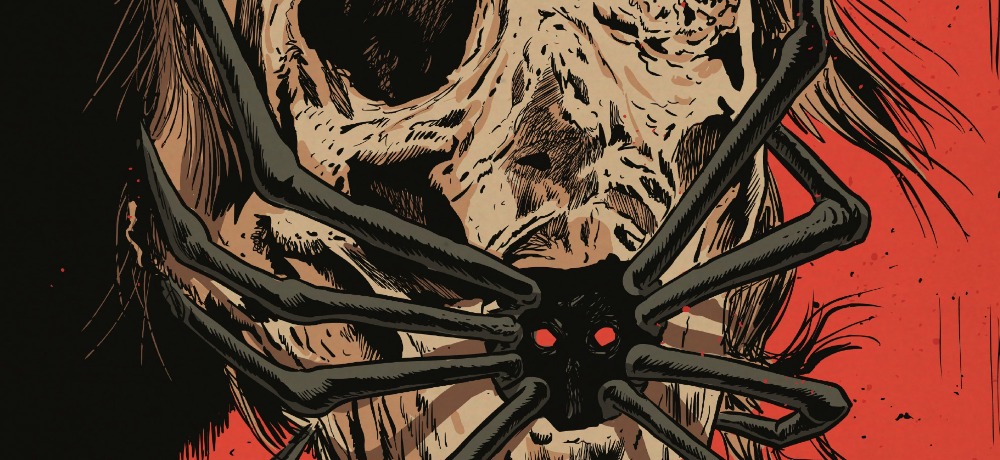 One of the most exciting announcements in the comic book world last year came in July when it was revealed that Scott Snyder's Best Jackett Press is teaming up with comiXology for eight new comic books that will be released digitally as comiXology Originals before eventually being published as trade paperbacks by Dark Horse. One of those series, Night of the Ghoul (created by Snyder and Francesco Francavilla), will have its fourth issue released this Tuesday, January 25th, on comiXology Originals, and we've been provided with exclusive preview pages to share with Daily Dead readers ahead of its digital publication!
Below, you can check out Snyder's powerful prose paired with Francavilla's dazzling illustrations in our exclusive preview from Night of the Ghoul #4.
In case you missed it, watch Jonathan James' previous video interview with Snyder, and to learn more about Night of the Ghoul #4, visit Amazon and comiXology!
Night of the Ghoul (comiXology Originals) #4

A dazzling work of horror, intercutting between the present-day narrative and the story of a lost horror film.

The writer and artist behind Batman: The Black Mirror reunite to shed light on a celluloid artifact once thought forever missing, perhaps with good reason…

Part of the comiXology Originals line of exclusive digital content only available on comiXology and Kindle.

Written by Scott Snyder

Art by Francesco Francavilla

Colored by Francesco Francavilla

Lettered by AndWorld Design

Edited by Will Dennis