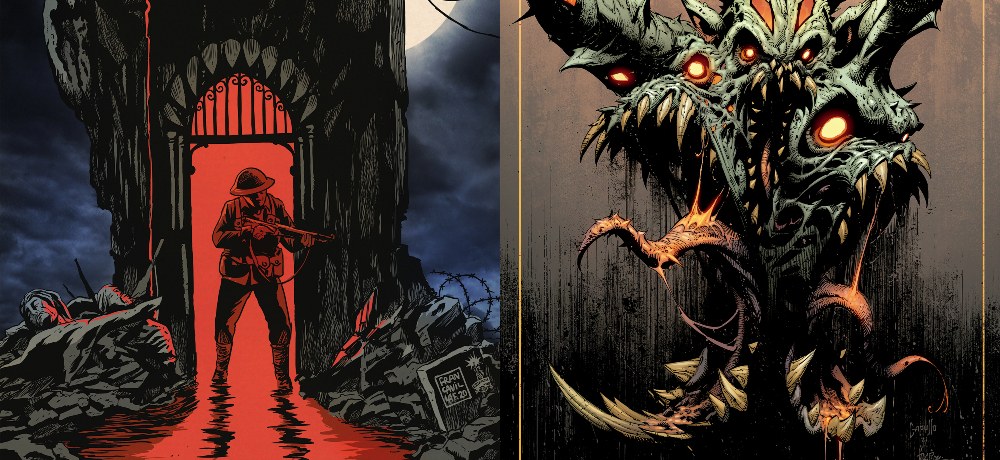 This past summer, it was announced that Scott Snyder's Best Jackett Press is teaming up with comiXology for eight new comic book series that will be released digitally as comiXology Originals before eventually being published by Dark Horse Books. As part of their autumnal celebration that's turning October into "Scottober," three of those eight comic book series—Night of the Ghoul (created by Snyder and Francesco Francavilla), We Have Demons (created by Snyder and Greg Capullo), and Clear (created by Snyder and Francis Manapul)—will premiere in the weeks leading up to Halloween.
I recently had the chance to catch up with Snyder to talk about the creative freedom of teaming up with ComiXology, the natural gateway between reading comics digitally before buying them physically, and collaborating with different co-creators on his eclectic set of new comic book series, including Night of the Ghoul and We Have Demons.
You can watch our video interview with Scott Snyder in its entirety below, and we've also included written highlights from our discussion.
To learn more about We Have Demons (which premiered on October 5th), Clear (premiering on October 12th), and Night of the Ghoul (premiering on October 19th), visit:
-----------
During our conversation, Snyder shared his excitement about the creative freedom that comes from Best Jackett Press partnering with ComiXology:
Everyone I'm working with is like a real true co-creator. The story is as much theirs as it is mine and a lot of the time I just get to step back and let them make me look great. So part of the fun of doing this line is wanting to show range and wanting to let all these amazing creators shine in their own right. And I think people will be very happy just to see the breadth and the scope of what we're doing with ComiXology Originals. Because even though there's a lot of horror, there's also historical fiction and science fiction and YA and manga-influenced stuff. So we're really excited for people to finally get to see behind the curtain this October.
Snyder talked about how classic Universal horror films influenced the work he and Francesco Francavilla did on Night of the Ghoul:
Francesco and I are both really big fans of Universal horror classics and all the old kind of 1930s, 1940s touchstones in the horror pantheon. And we were talking back when we were doing some work together in 2015, 2016 on a couple things. What if we created a story that centered around this lost film, but a film that really was almost the genesis of all these other monster films, where the monster at the core of this story, the Ghoul, is secretly responsible for the legends of vampires and werewolves and all of this, and is this kind of primal first monster, this kind of prime creature that supposedly spawned all of the stories about these other ones, and so it almost would be like the granddaddy of all monsters, but the film about this creature was lost in a studio fire.
Snyder also discussed what readers can expect from We Have Demons, which he co-created with Greg Capullo:
This is the book that we've talked about forever. We were like, "We got to create our own book one day", and if we do it, we got to bring all the kind of energy and kind of the feeling of [Dark Nights:] Metal and the stuff that we did at DC to our own work. And so for us, this one has all of the action and the bombast and the horror and the gore and everything, and the heart of those stories. So it's about this big secret, that there secretly have been these two elements. One is kind of the heaviest element in the world, and it exists up around in the six hundreds and its elemental number is like the 666 kind of number. And then the other that's literally atomic number zero. That was the formed.

And these two elements hit the Earth at different times and they're responsible for these two substances. And one of them, the dark and heavy one infects whatever really evolved dominant species is on the planet and begins to turn it into this kind of horrible, horrible, demonic thing responsible for all the legends about monsters and demons and so on. And the story picks up with this young woman, this teen, whose relationship is strained with her father. He's the pastor at the local church. And they've stopped getting along over the secrets he seems to be keeping from her. And what she discovered was that her father is sort of the Indiana Jones of the organization that hunts down these demons around the world, and that she has this whole past and history and fate that she didn't expect.

So it's kind of a Saturday morning cartoon, but R-rated, out of control blockbuster type of book for us. It's the stuff that we love doing together. It's almost like some of the books are experiments where I'm trying things I've never tried before with creators that inspire me and push me different ways. This is one of those ones where I'm like, "We're just going to embrace everything we love and just push even past it and do more of it."
-----------
Be sure to check out our complete video interview below, and read the official press release for details on when you'll be able to read We Have Demons, Clear, and Night of the Ghoul, as well as information on where to see Scott Snyder and Greg Capullo at New York Comic Con!
Press Release: The comiXology Originals line of exclusive digital content kicks off October with the debut of the first three creator-owned titles penned by #1 New York Times bestselling writer Scott Snyder and co-created by some of the top artists in the industry. First comes We Have Demons #1 written by Scott Snyder with art by co-creator Greg Capullo on October 5th, then on October 12th comes Clear #1 written by Scott Snyder with art by co-creator Francis Manapul. Next comes Night of the Ghoul #1 written by Scott Snyder with art by co-creator Francesco Francavilla on October 19th. Closing out the month on October 26th the wickedly curious can get a glimpse at the next five upcoming titles in a Halloween Sampler.

"October has been deemed "Scottober" at comiXology Originals," says Chip Mosher, comiXology's Head of Content. "With the arrival of We Have Demons featuring widescreen action and the kinds of jaw dropping storytelling twists that have made Snyder and Capullo the bestselling creator duo of the last 25 years, followed by Clear Snyder's first noir thriller and Manapul's first ever creator-owned book, which is a dazzling, sci-fi thrill ride into a strange dystopian future, and in the lead up to the most terrifying night of the year, Snyder and Francavilla—two modern masters of horror—collaborate for the first time with Night of The Ghoul, a bold and bloody reimagining of monsters that celebrates classic creature features."

The "Scottober" celebration headlines comiXology's presence at New York Comic-Con 2021. Fans at the convention can find comiXology located in Artist's Alley at Booth #H1B5 which will be decked out for the occasion. Come take a Scottober themed selfie between 11:00am – 6:00pm daily and get an electronic image for sharing and a commemorative print out.

Exciting giveaways include limited-edition enamel pins and exclusive We Have Demons posters (available while supplies last) which you can get signed by the superstar duo during their two signings. And don't miss their live panel conversation moderated by The Beat's Heidi MacDonald.

Schedule of appearances below:

Friday, October 8th

4:30pm-6:00pm—Signing Scott Snyder and Greg Capullo at comiXology Booth #H1B5

Saturday, October 9th

3:00pm-4:30pm —Signing Scott Snyder and Greg Capullo at comiXology Booth #H1B5
5:00pm-6:00pm —ComiXology Originals Presents: CONversations with Scott Snyder and Greg Capullo in Room 1A21.

In addition to what's happening inside the convention, look for billboards outside the Javits Center and the nearby 7 subway stop.

Here is the schedule of debuts for the month of October:

October 5, 2021

We Have Demons #1 (of 3) written by Scott Snyder with art by co-creator Greg Capullo and Jonathan Glapion with colors by Dave McCaig and letters by Tom Napolitano.

In practically every folklore throughout history, there's a struggle between angels and demons–beings of goodness and light and monstrous beings of darkness. But what if this struggle, this war for the soul of humanity, wasn't rooted in the mystical or supernatural, but in science?

Lam was named after the first female angel, "Lamassu." Lam never really understood her father's devotion to their small-town Unitarian church. And when he dies under mysterious circumstances, she starts to question everything she thought she knew.

We Have Demons is full throttle entertainment by two comic book megastars, featuring action, conspiracies, secret organizations, monsters, mayhem, and a climactic war of good and evil with no less than the fate of the world hanging in the balance.

October 12, 2021 

Clear #1 (of 6) by Scott Snyder with art by co-creator Francis Manapul and letters by Andworld Design.

Welcome to the future, a world where people can connect to the internet neurologically and mediate the real world through the lenses of their eyes, transforming reality. Everything can be skinned to fit a preference from steampunk to old fashioned Hollywood glamour. If you can name it, you can live it. You choose how you see the world and no one else knows what you're seeing.

San Francisco, private detective Sam Dunes is working a case when he's approached by his former police partner, who informs him of his ex-wife's alleged suicide. But nothing about this adds up. And when he receives a gift in the mail, Dunes finds himself pulled into a wild and twisting mystery that stretches from the city's deadly underworld to the even deadlier heights of the city's wealthy and powerful elite.

October 19, 2021 

Night of the Ghoul #1 (of 6) written by Scott Snyder with art by co-creator Francesco Francavilla and letters by Andworld Design.

It was said to be the greatest horror movie in cinematic history. Shot in 1936, "Night of the Ghoul" by writer/director T.F. Merritt was meant to sit beside "Frankenstein" and "Dracula" as an instant classic… But the legendary film never made it to the silver screen. Just before editing was finished, a mysterious studio fire destroyed the footage and killed the cast and crew during their celebratory wrap-party. Rumors of the doomed film's greatness persist to this day, but no footage from it was ever recovered…until now.

Forest Inman is a horror film obsessive who digitizes old films for the famed Aurora movie studio. When he stumbles across a seemingly forgotten canister of footage, his discovery sends him on a dark odyssey to the California desert, where he's warned by a mysterious old man that the film's ghoul is far more than a work of fiction.

Night of The Ghoul is a dazzling work of contemporary horror, intercutting between the present-day narrative and the story of the lost film (drawn by Francavilla in stunning black and white).

In July, comiXology Originals announced that Scott Snyder of Best Jackett Press will release eight new titles for the exclusive digital comics line collaborating with some of the biggest artists in comics, including Rafael Albuquerque, Greg Capullo, Francesco Francavilla, Jamal Igle, Jock, Tula Lotay, Francis Manapul, and Dan Panosian with veteran comics editor Will Dennis overseeing the books. More release dates will be announced soon.

Since debuting in 2017, comiXology Originals has continued to feature an impressive list of exclusive content for all types of fans, including the Eisner Award winning titles Afterlift (Zdarsky/Loo) and Harvey Kurtzman's Marley's Ghost (O'Neil, Kendall, & Wheeler), the Eisner Award nominated titles The Stone King (McDonald/Crook) and Promethee 13:13 (Diggle, Martinbrough & Jock), and most recently, the Harvey Award nominated title Adora and the Distance (Bernardin/Kristantina).

ComiXology Originals titles are available at no additional cost for members of Amazon Prime, Kindle Unlimited, and comiXology Unlimited, and for purchase on the Amazon Kindle Store and comiXology. Prime Reading offers all Amazon Prime members a rotating selection of over a thousand top Kindle books, magazines, short works, comic books, children's books, and more – all at no additional cost. Kindle Unlimited gives customers access to more than 1 million titles, including thousands of audio books, and current magazines for just $9.99 a month with a free trial period at amazon.com/kindleunlimited. ComiXology Unlimited offers over 30,000 comics, graphic novels and manga for just $5.99 a month with a 30-day free trial at amazon.com/comixologyunlimited.

For more updates on comiXology Originals, check out comixologyoriginals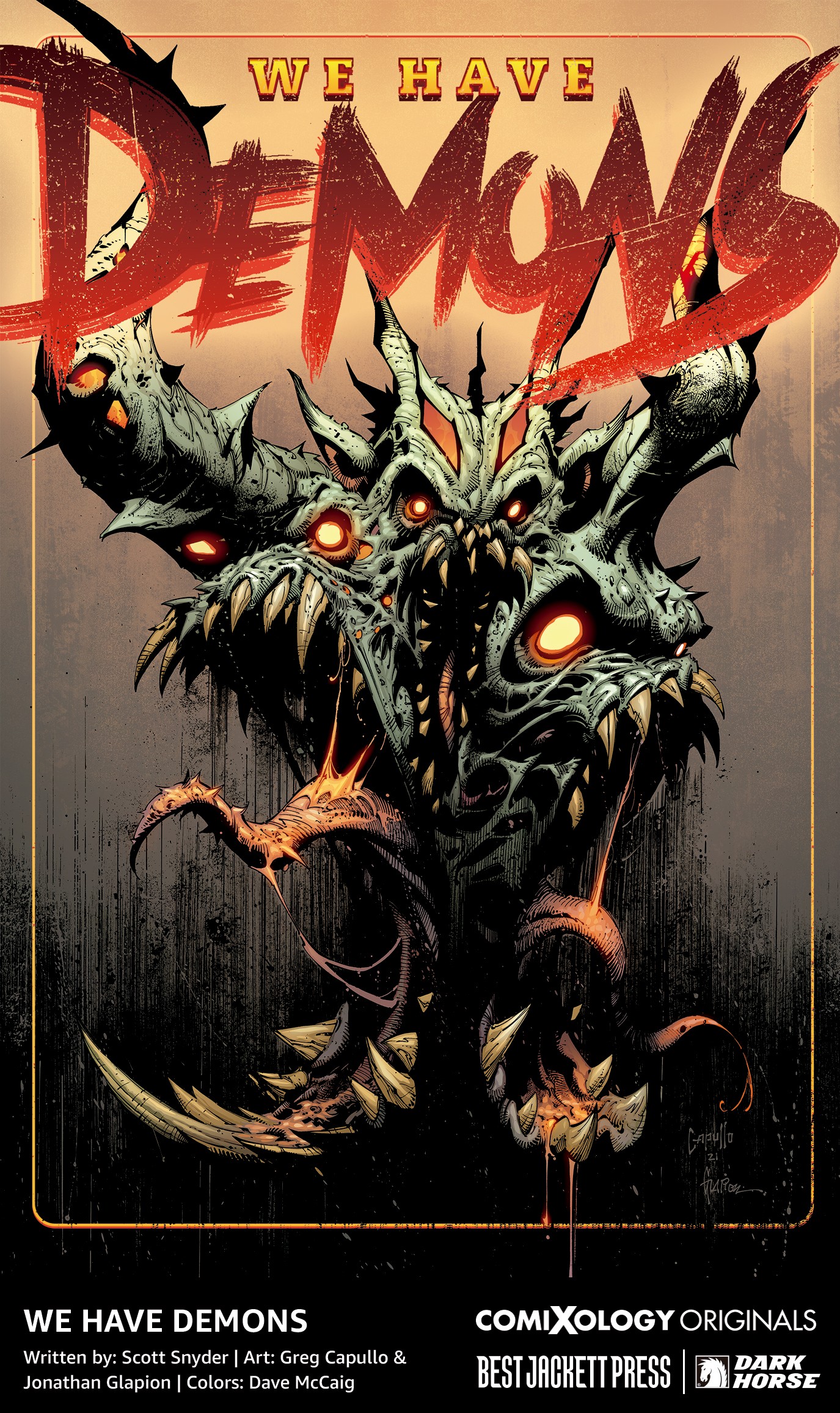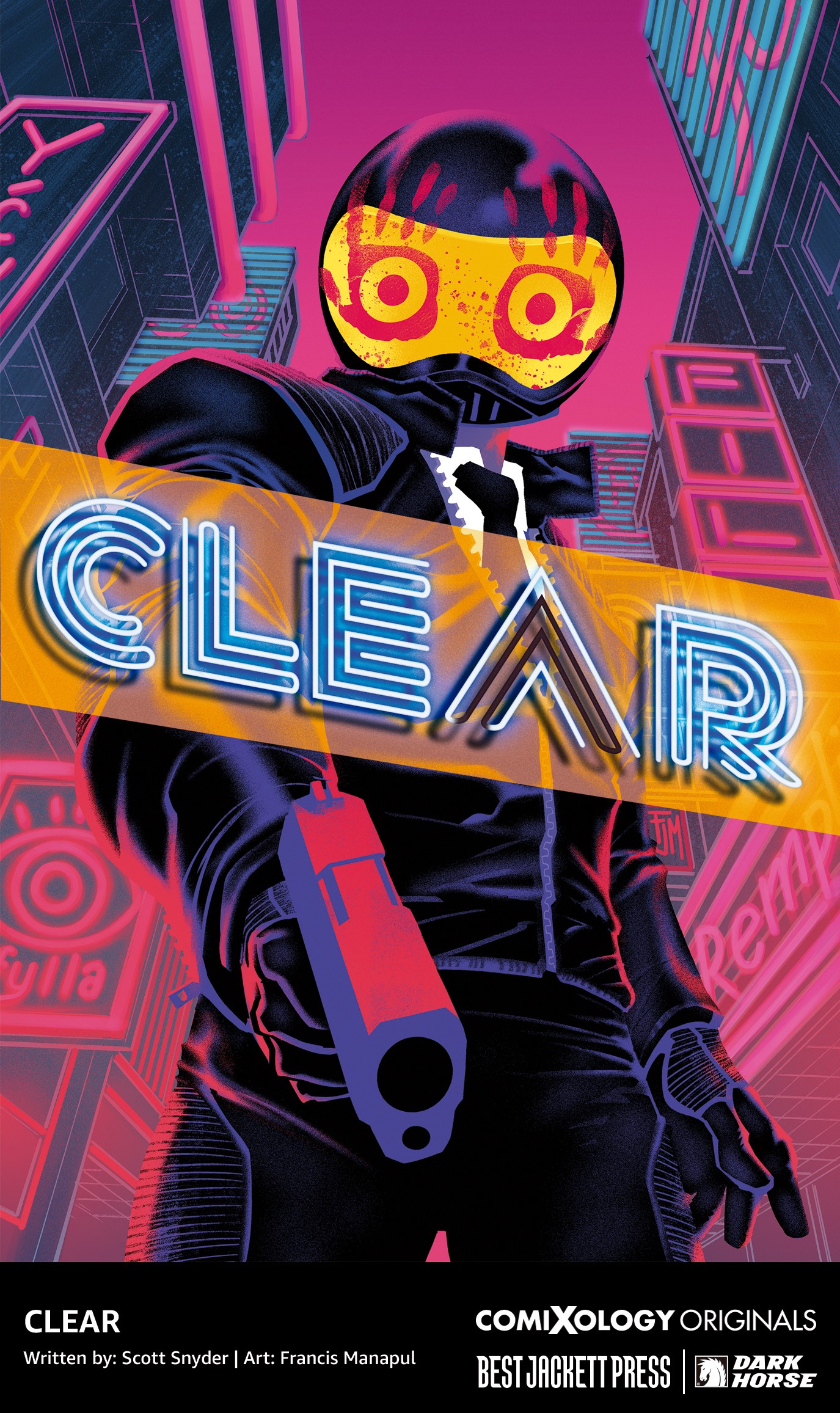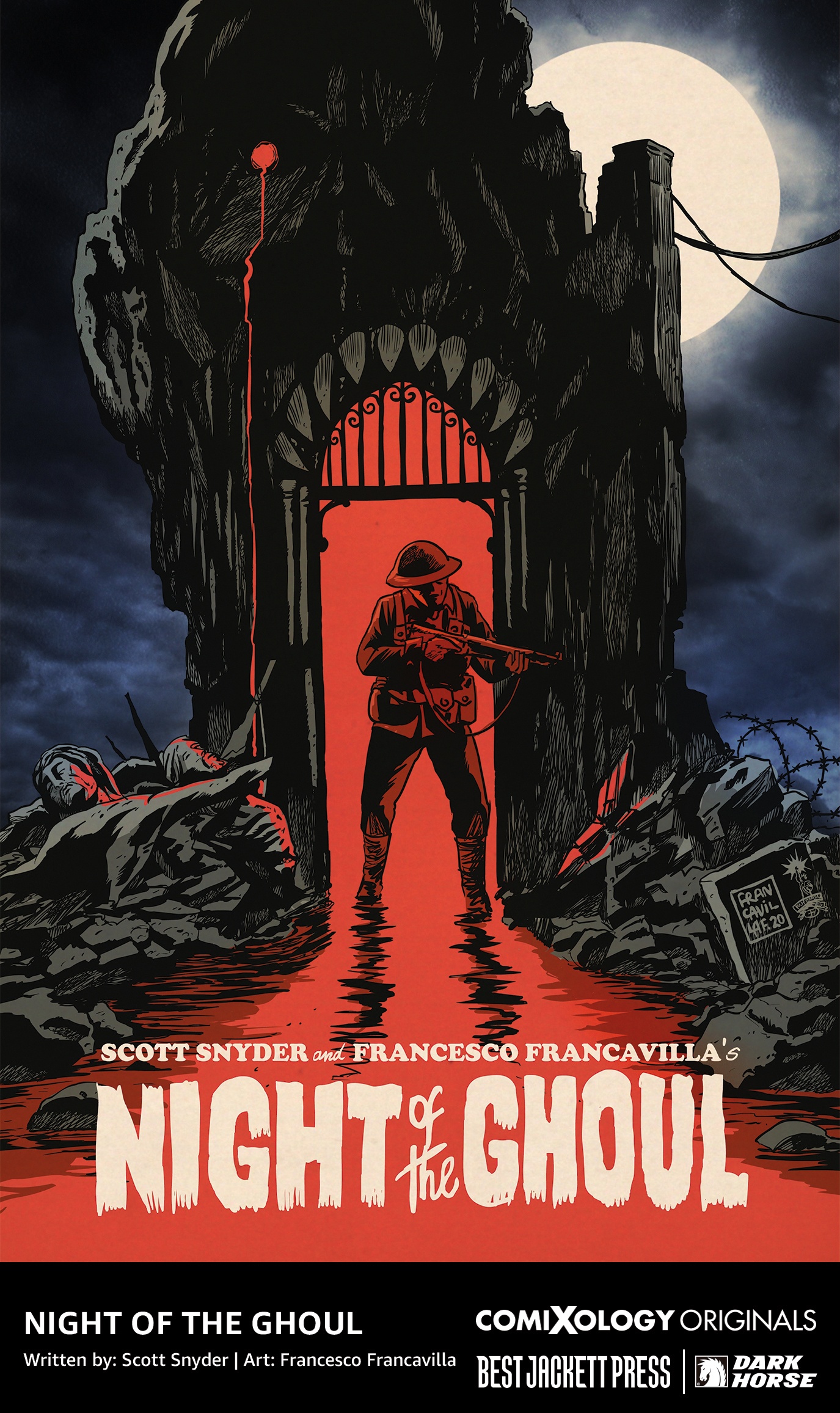 We Have Demons New York Comic Con poster: