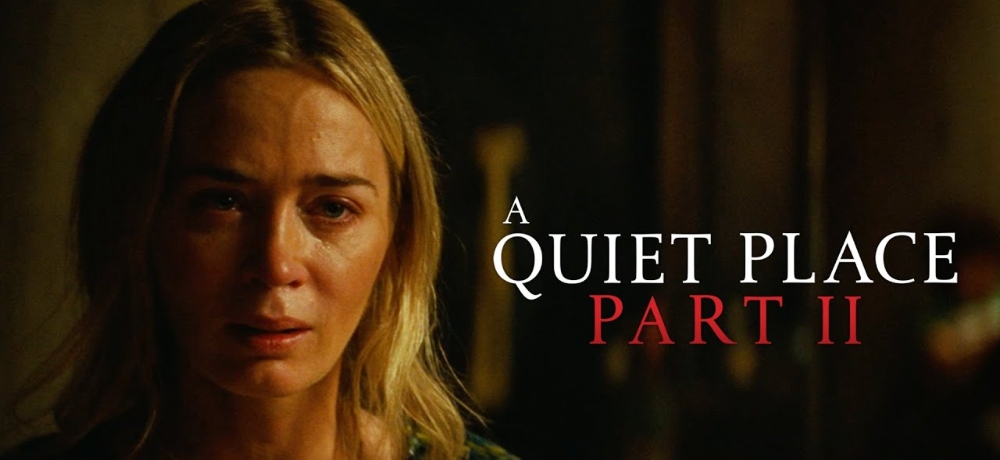 Paramount Pictures has released a brand new poster and promo spot for A Quiet Place Part II, and we have details on a limited-time survival experience that will be open to the public in New York City and Los Angeles:
WHAT:           

A QUIET PLACE PART II Survival Room, brought to you by Paramount Pictures. This multi-sensory experience entails an intense 5-7 minute progression—filled with physical and mental obstacles—for groups of three. This immersive, in-world recreation of A QUIET PLACE PART II tasks guests with keeping their decibel levels down and mitigating any sound in their surroundings…at all costs. Reservations may be made online at http://www.aquietplace2experience.com/ and walk-ups are also welcome. This event kicks off in New York as part of the Dolby Experience, before opening in Los Angeles in the week leading up to the film's release. The Dolby SoHo experience in New York will also include a limited time, immersive experience with tons of Instagram-worthy A QUIET PLACE PART II moments, powered by Dolby.

WHERE:

New York and Los Angeles

New York: Dolby SoHo, 477 Broadway Street, New York, NY

Los Angeles: 8483 Melrose Avenue, Los Angeles, CA

WHEN:            

NEW YORK

Tuesday, March 3rd-Wednesday, March 4th 

Open to the Public: 1:00PM-8:00PM

Thursday, March 5th

Open to the public: 1:00PM-4:00PM

Saturday, March 7th

Open to the public: 5:00PM-8:00PM

LOS ANGELES

Monday, March 16th

Open to the Public: 6:00PM-10:00PM

Tuesday, March 17th-Thursday, March 19th

Open to the Public: 3:00PM-10:00PM

Written and directed by John Krasinski, A Quiet Place Part II stars Emily Blunt, Cillian Murphy, Millicent Simmonds, Noah Jupe, and Djimon Hounsou. Paramount will release the film in theaters on March 20th, 2020.