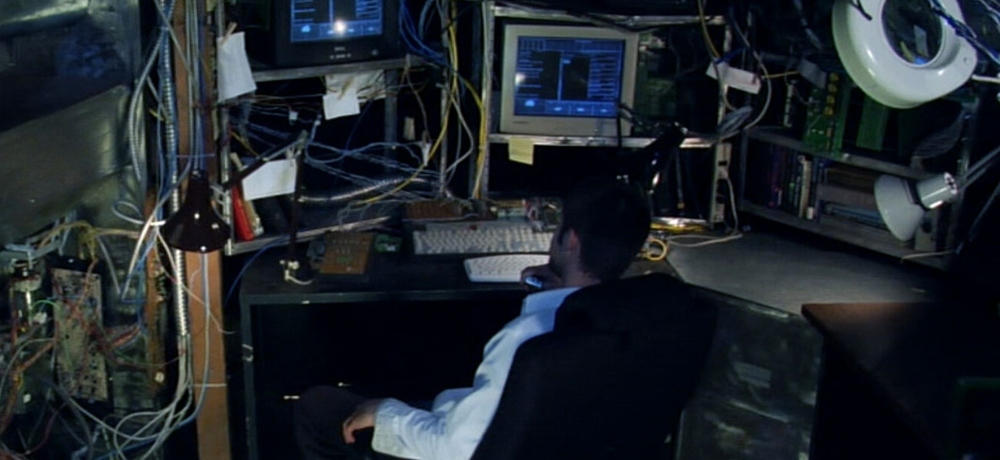 One man's intense desire to truly understand our reality could cost him everything in the new movie Quantum Suicide, and ahead of the film's world premiere beginning Sunday, August 13th, and running through Sunday, August 20th, as part of this year's virtual programming at the Popcorn Frights Film Festival, we're thrilled to exclusively reveal the trailer for the mind-bending sci-fi psychological thriller!
Writer and director Gerrit Van Woudenberg shared his excitement for world premiering Quantum Suicide in the virtual lineup of this year's Popcorn Frights Film Festival:
"Quantum Suicide is a terrifying story of obsession – of one man's quest to understand the nature of reality and the lengths he goes in service of his delusion. With elements of psychological horror, thriller and science fiction, it's a fantastic fit for Popcorn Frights' lineup of mind-bending and terrifying genre films. It is truly an honor to be premiering at the leading genre festival of the Southeast."
You can check out the exclusive trailer premiere and additional details on Quantum Suicide below. Be sure to read our previous coverage of this year's Popcorn Frights Film Festival, and you can purchase In-Theater All-Access Badges here and Virtual Passes here!
QUANTUM SUICIDE will be having its World Premiere virtually nationwide, from August 13-20, during the ninth annual Popcorn Frights Film Festival.

A lone physicist builds a particle accelerator in his garage and embarks on a quest to understand the nature of reality. In the process of his experiments he suffers radiation poisoning, loses his vision and alienates his partner, who eventually leaves him. In his obsession he finds clarity and the key to understanding our reality. But, there is one final test he must perform.

Written and Directed by Gerrit Van Woudenberg
Starring Andrew Rogerson, Kate Totten, Kennedy Montano

Popcorn Frights Film Festival will be taking place August 10-20 in Fort Lauderdale, South Beach and virtually nationwide. Tickets and all-access passes at popcornfrights.com