With the arrival of a new week comes a new batch of Blu-ray & DVD releases to keep you busy as you continue to hunker down at home. If you missed out on seeing it on the big screen earlier this year, now is your chance to finally catch up on William Eubank's Underwater, which is one of the best aquatic horror films to come out over the last few years. Scream Factory is showing some love to Captain Kronos: Vampire Hunter on Tuesday with a brand new HD release of this cult classic from Hammer Films. Kino is resurrecting The Golem on Blu, and if you're a big Sarah Michelle Gellar fan, her mind-bending 2008 thriller Possession is getting the HD treatment as well.
Other releases for April 14th include Hanukkah, Abominable, V: The Final Battle, Lycanimator, Getaway, and Ouijageist.
Captain Kronos: Vampire Hunter (Scream Factory, Blu-ray)
In a small village in the remote English countryside, several young maidens have been found dead – their beautiful faces horribly aged almost beyond recognition. Suspecting a supernatural evil at work, the local doctor calls on Army friend and famed vampire hunter Captain Kronos, an expert swordsman formerly of the King's Imperial Guard. Aided by his expert assistant, Professor Grost, the two quickly confirm the gruesome murders are the work of a unique type of vampire, one who drains its victims not of their blood, but of their youth! After forging a lethal new sword from an old graveyard cross, the vampire hunters set out to put an end to evil's reign of terror in this Hammer Films horror classic.
The Golem (KL Studio Classics, Blu-ray)
Widely recognized as the source of the Frankenstein myth, the ancient Hebrew legend of the Golem provided actor/director Paul Wegener with the substance for one of the most adventurous films of the German silent cinema. Suffering under the tyrannical rule of Rudolf II in 16th-century Prague, a Talmudic rabbi (Albert Steinruck) creates a giant warrior (Paul Wegener) to protect the safety of his people. When the rabbi's assistant (Ernst Deutsch) takes control of the Golem and attempts to use him for selfish gain, the lumbering monster runs rampant, abducting the rabbi's daughter (Lyda Salmonova) and setting fire to the ghetto. With its remarkable creation sequence (a dazzling blend of religion, sorcery and special effects) and the grand-scale destruction of its climax, The Golem was one of the greatest achievements of the legendary UFA Studios, and remains an undeniable landmark in the evolution of the horror film.
Special Features:
-4K restoration of German release version
-music by Stephen Horne
-music by Admir Shkurtai
-music by Lukasz "Wudec" Poleszak
-audio commentary by film historian Tim Lucas
-comparison of German and U.S. release versions
-U.S. release version, with music by Cordula Heth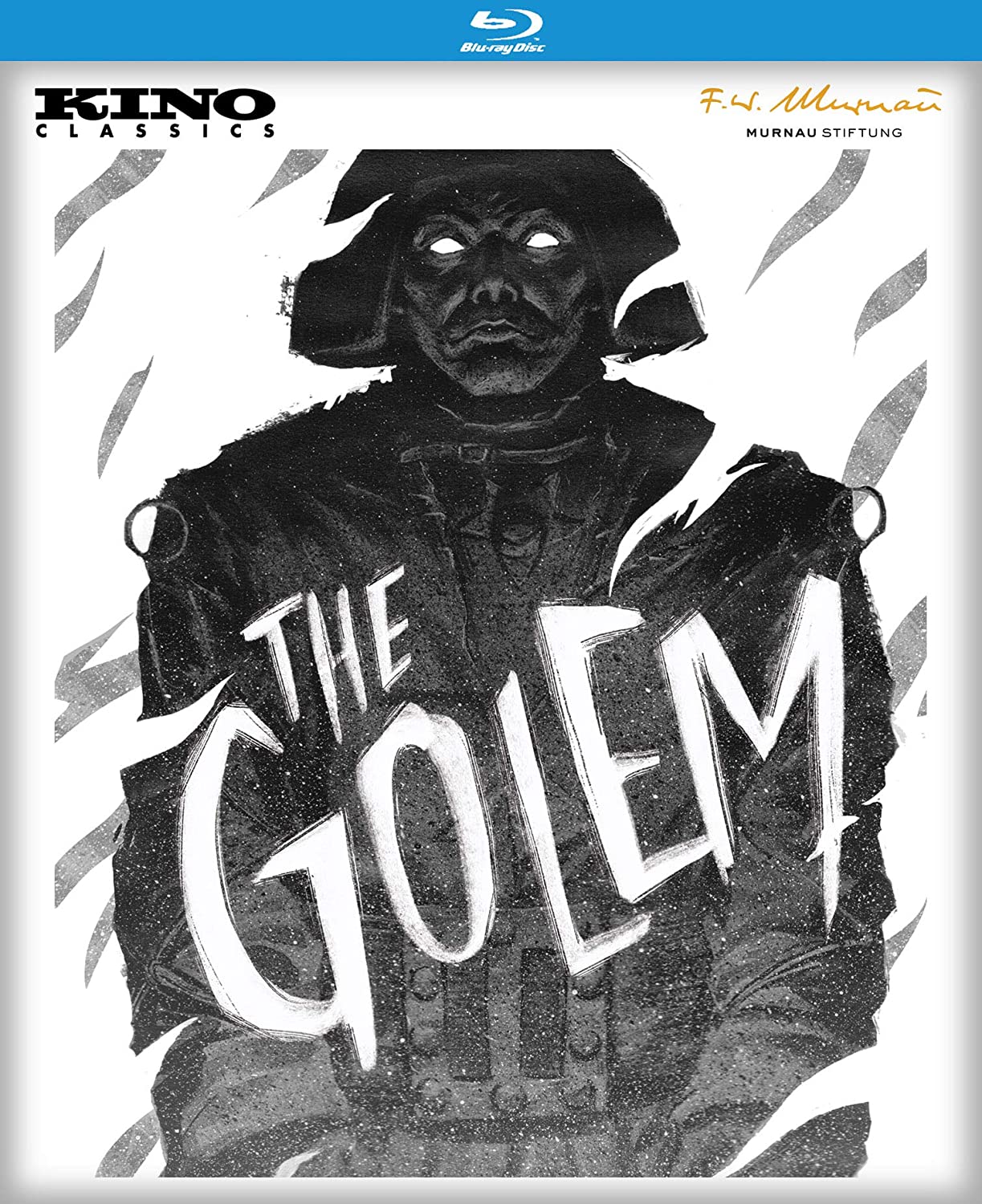 Hanukkah (Invincible Pictures, Blu-ray)
Obediah Lazarus is the son of Judah Lazarus, the original Hanukiller. In 1983, Judah terrorized NY for seven nights and was preparing to sacrifice his eight year old son, Obediah, on the eighth night. Judah was convinced it was God's will, like Abraham and Isaac, to sacrifice his only son to God. Luckily for Obediah, police tracked Judah down and stopped the sacrifice, but Judah was gunned down in the process. Warped by hatred with no guidance, Obediah Lazarus becomes a religious extremist, intolerant of non-Jews, ''bad Jews'', and those he perceives to be enemies of the Jewish faith. He is about to unleash eight nights of horror. A group of Jewish teens are getting ready to party for the holidays, but are in for a Festival of Frights. With the help of a wise Rabbi, they deduce that the murder victims have violated Judaic law and that their only chance at survival is to embrace their faith.
SPECIAL FEATURES:
Audio Commentary
Final Wraps Featurette
The last takes of both Sid Haig and Dick Miller Featurette
Deleted Scenes and Outtakes
Bloopers
Original 2012 Teaser Short
TV Menorah Collection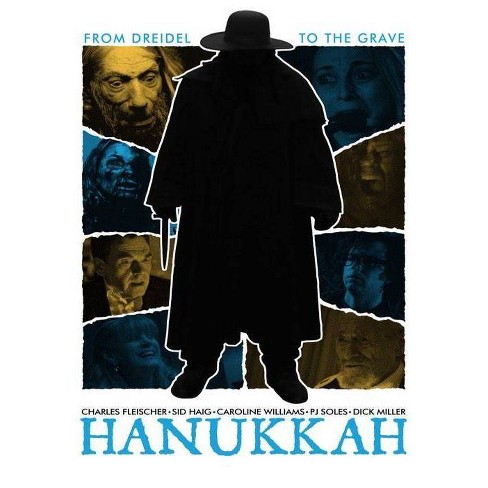 Possession (2008) (MVD, Blu-ray)
Sarah Michelle Gellar (The Grudge 1 & 2), leads an all-star cast including Lee Pace (TV's Pushing Daisies) and Michael Landes (Lakeview Terrace) in the year's most mesmerizing thriller. Newlyweds Jess (Gellar) and Ryan (Landes) seem to have it all until a car accident renders both Ryan and his brother Roman (Pace) comatose. But things spin even more eerily out of control when Roman awakens and tries to convince Jess that he is her husband. Beside herself with fear and grief, Jess grapples with one question: Could the man before her actually be the man she lost....or does something far more sinister await her in his arms?
SPECIAL FEATURES:
High Definition Blu-ray (1080p) presentation of the main feature
Audio: English 5.1 Surround
English and Spanish Subtitles
Making of Featurette with star Sarah Michelle Gellar (SD, 3:34)
Deleted and Alternate Scenes (SD, 32:58)
Original Theatrical Trailer (HD, 2:26)
Reversible Artwork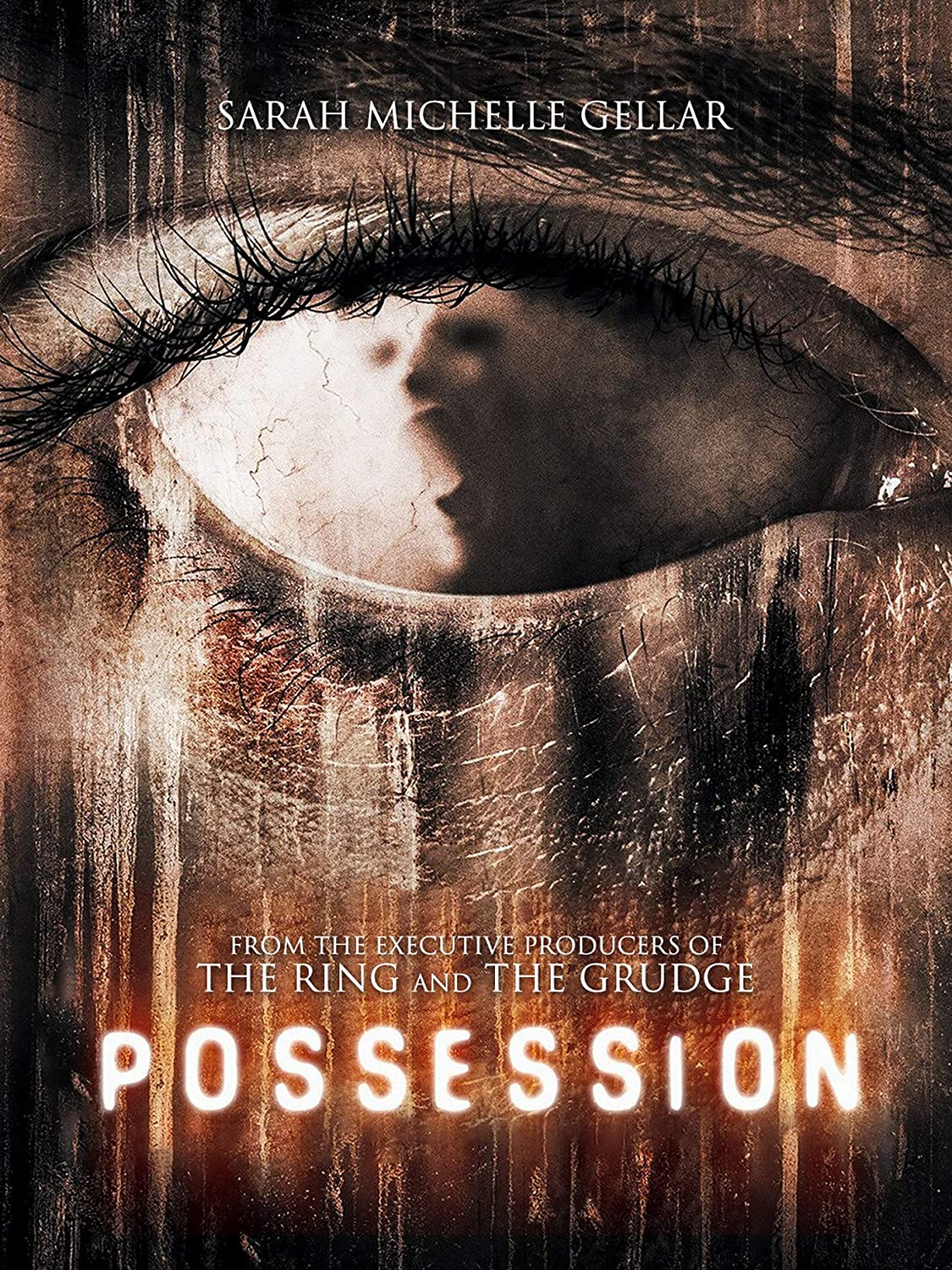 Underwater (20th Century Fox Home Entertainment, Blu/Digital & DVD)
Kristen Stewart gives a powerful performance in this action-packed sci-fi thriller. The crew of the Kepler undersea mining rig knew there would be hardships on their current mission, but nothing prepared them for the terrors they're about to face. The heart-stopping adventure begins when a devastating earthquake damages the rig, including its communication devices and escape vehicle. Although quick-thinking mechanical engineer Norah Price (Stewart) manages to temporarily stave off imminent disaster, the need to evacuate escalates quickly. Their only hope is to walk across the ocean floor to an abandoned vessel, in hopes that its communication equipment still works. As if their journey isn't treacherous enough, they begin to sense that they're not alone in the murky ocean depths. Also starring Vincent Cassel, Jessica Henwick, John Gallagher Jr., Mamoudou Athie and T.J. Miller, Underwater is a chilling, suspenseful adventure that's filled with nonstop action from start to finish.
UNDERWATER Blu-ray and Digital Special Features:
- Alternate Ending with Optional Commentary*
- Deleted Scene with Optional Commentary:
- Rock Garden
- Extended Scenes with Optional Commentary:
- Crew Suit Up 
- Gantry Exit 
- Baby Clinger 
- Midway Station 
- Ocean Floor Walk  
- Smith Departure 
- Featurettes:
- Real Bunny Montage
- Making Underwater
- Design
- Production
- Creatures & Visual Effects
- Feature Audio Commentary by William Eubank, Jared Purrington and Phil Gawthorne 
*Alternate Ending available on Digital only.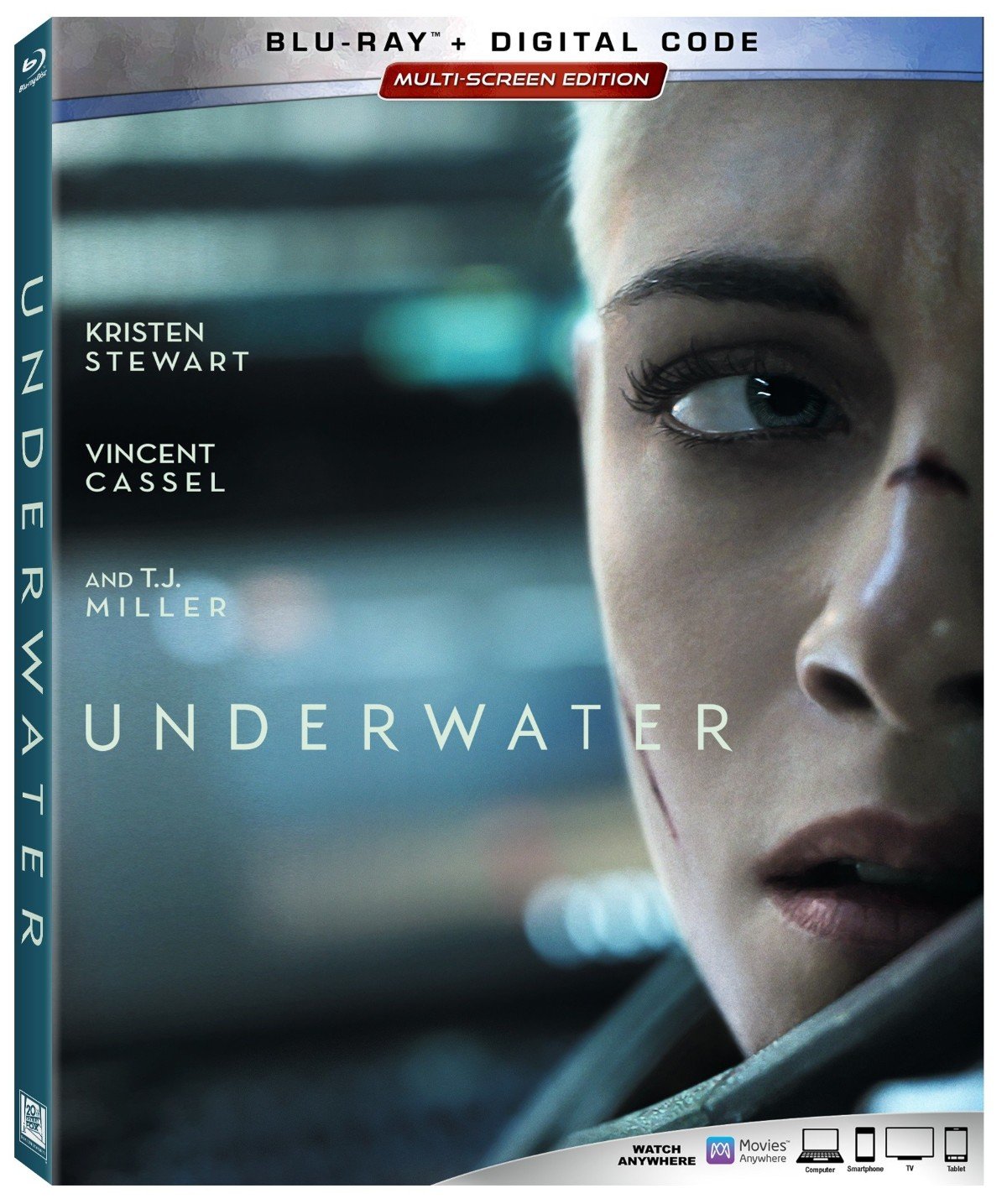 ALSO AVAILABLE THIS WEEK:
Abominable (Uncork'd Entertainment, DVD)
Getaway (Uncork'd Entertainment, DVD) 
Hi-8: Horror Independent Eight (Wild Eye Raw, DVD) 
Infection (Dark Sky Films, DVD)
Lycanimator (Wild Eye Releasing, DVD) 
Ouijageist (Wild Eye Releasing, DVD)
V: The Final Battle (Warner Archive Collection, Blu-ray)