Hello again, dear readers! We're back with our weekly horror and sci-fi home media releases rundown, and tomorrow's assortment of titles is an interesting bunch, to say the least. Blue Underground is showing some love to Lucio Fulci's Manhattan Baby this Tuesday, and Scream Factory has put together a Special Edition Blu-ray for Night Creatures as well. And if you're looking to catch up on some recent horror, V/H/S/94, Richard Bates Jr.'s King Knight, Bleed With Me, and The Exorcism of God are all being released this week as well.
Other titles headed home on April 19th include Alive, Snuff Tapes, and Ghosts of the Ozarks. 
Alive (Media Blasters, Blu-ray)
From director Ryuhei Kitamura (VERSUS, GODZILLA FINAL WARS, AZUMI) For the brutal revenge killing of his girlfriend's rapists, Tenshu is sentenced to die in the electric chair. Resigned to his fate and unremorseful for his crime, he amazingly survives his high voltage execution! Now, Tenshu is offered two strange choices: another attempt to fry in the chair or volunteer to be a guinea pig in a bizarre government experiment involving a strange alien life form! Now begins the ultimate punishment as Tenshu's fight for survival takes on epic dimensions! Based on a popular manga by Tsutomu Takahashi (SKY HIGH).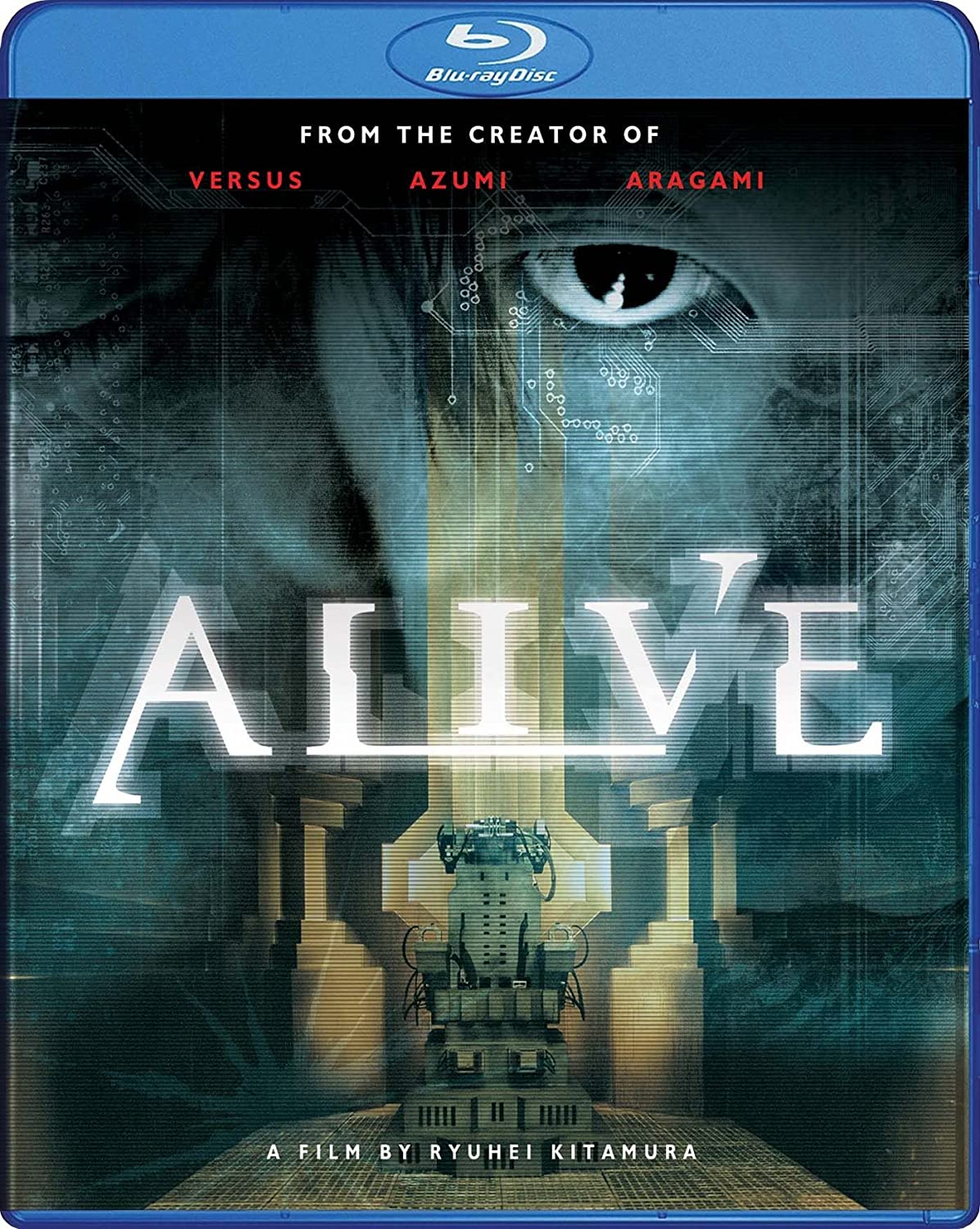 The Exorcism of God (Lionsgate Home Entertainment, Blu-ray/Digital & DVD)
An American priest working in Mexico is considered a saint by many local parishioners. However, due to a botched exorcism, he carries a secret that's eating him alive until he gets an opportunity to face his demon one final time.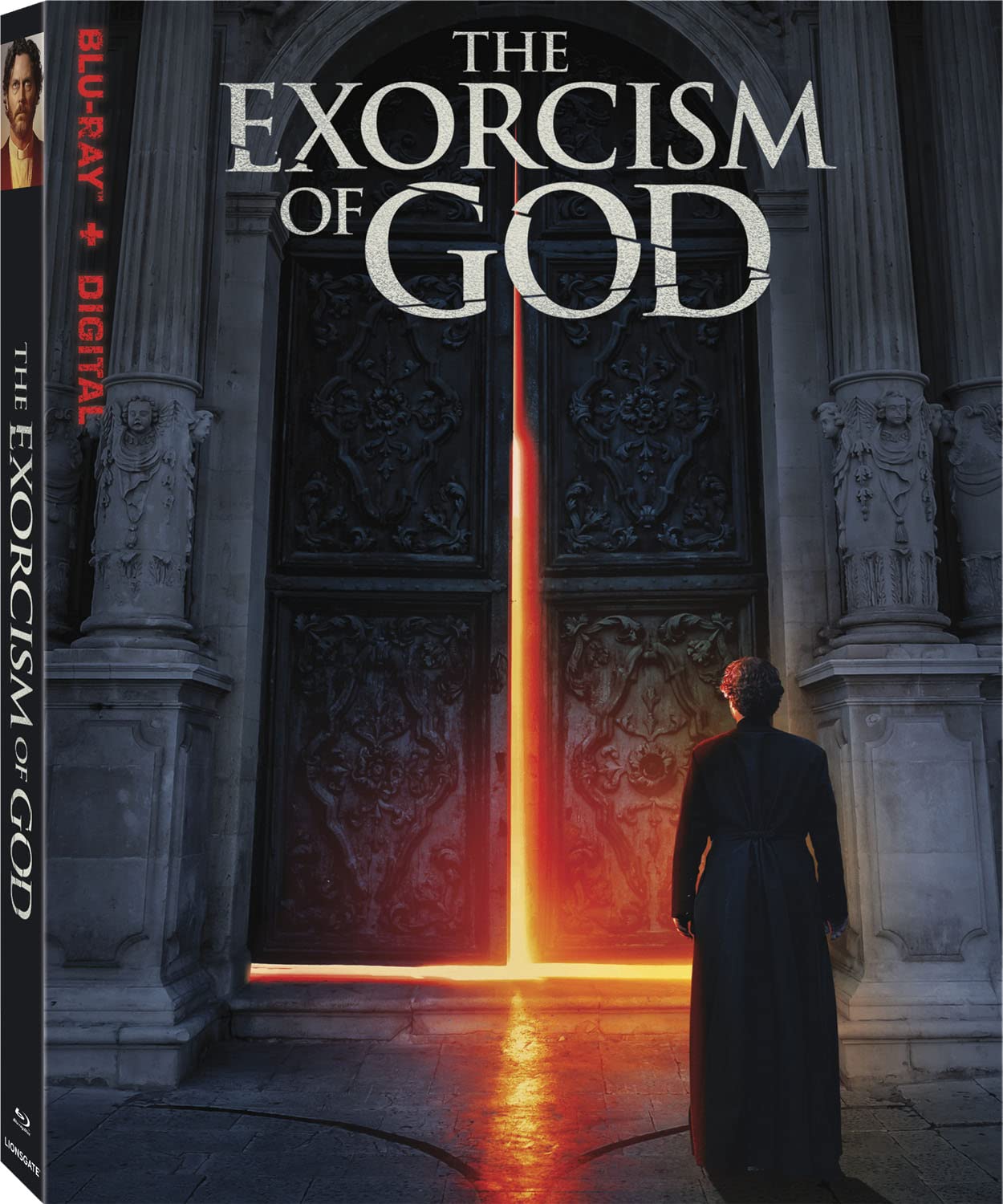 King Knight (Decal Partners, DVD)
Thorn (Criminal Minds' Matthew Gray Gubler) and Willow have it all as the high priest and priestess of a coven of witches. When Willow unearths a secret from his past, their lives are thrown into chaos and sends them on a hilarious journey.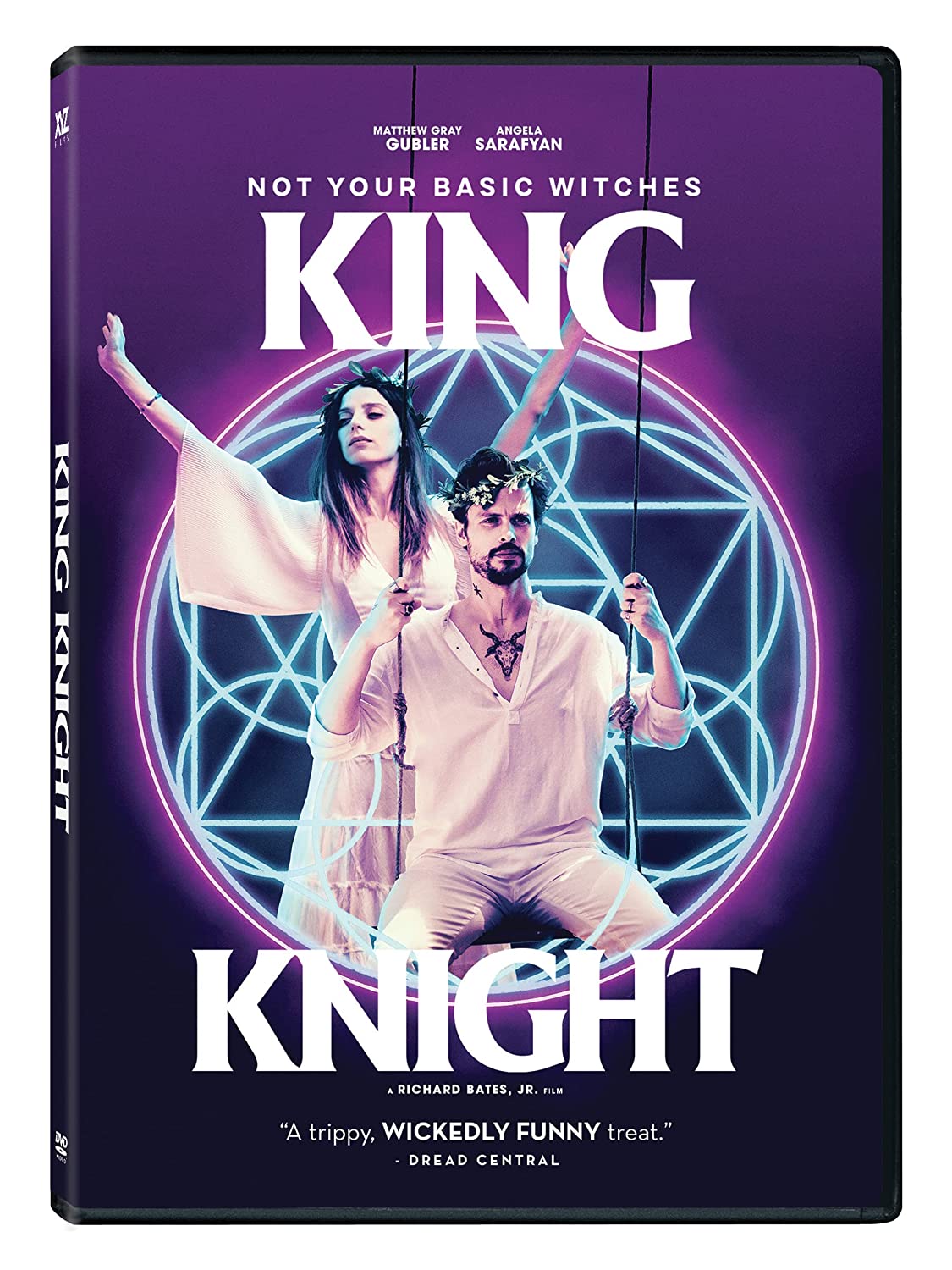 Manhattan Baby: Special Edition (Blue Underground, Blu-ray & DVD)
A young girl on vacation in Egypt is given a mysterious charm, causing her archeologist father to be struck blind inside an unexplored pyramid tomb. But when the family returns home to Manhattan, a plague of supernatural evil and sudden violence follows. Can this ancient curse be stopped before it is unleashed on the streets of New York City?
Christopher Connelly (1990: THE BRONX WARRIORS), Laura Lenzi (THE ADVENTURES OF HERCULES II), Giovanni Frezza (THE HOUSE BY THE CEMTERY) and Carlo De Mejo(CITY OF THE LIVING DEAD) star in Italian shock master Lucio Fulci's bizarre horror thriller, which combines elements of THE EXORCIST, THE AWAKENING, POLTERGEIST, and more. Also known as EYE OF THE EVIL DEAD and POSSESSED, MANHATTAN BABY has been fully restored in 2K from the original uncensored camera negative and comes fully loaded with exclusive extras!
SPECIAL FEATURES:
HD Blu-ray (1080p) Widescreen 2.35:1 feature presentation
Audio: 5.1 DTS-HD (English); 1.0 DTS-HD (English)
Subtitles: English SDH, Francais, Espanol
Fulci & I – Interview with Composer Fabio Frizzi (An Hour-Long Career Overview Of the Soundtrack Collaborations of Fabio Frizzi & Lucio Fulci)
For The Birds – Interview with Star Cosimo Cinieri
25 Years With Fulci – Interview with Make-Up Effects Artist Maurizio Trani
Beyond The Living Dead – Interview with Co-Writer Dardano Sacchetti
Stephen Thrower on MANHATTAN BABY – Interview with the author of 'Beyond Terror: The Films of Lucio Fulci'
'Manhattan Baby Suite' – Live Studio Performance by Fabio Frizzi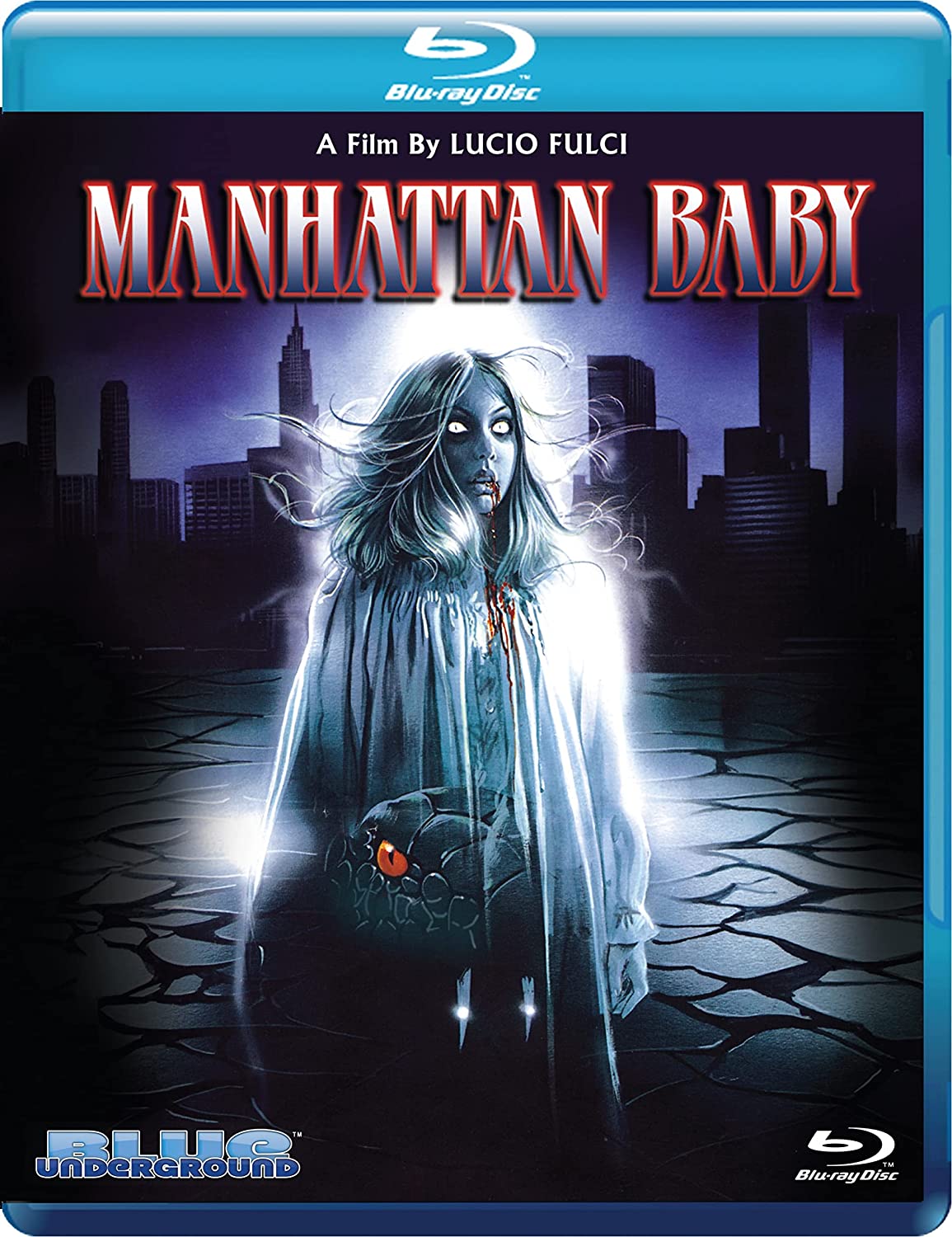 Night Creatures: Special Edition (Scream Factory, Blu-ray)
In the 18th century, a Navy captain (Patrick Allen, When Dinosaurs Ruled The Earth) and his sailors investigate the rampaging "marsh phantoms" terrorizing a coastal town, but their search is hindered by Reverend Dr. Blyss (horror legend Peter Cushing) and a horrifying curse. Directed by Peter Graham Scott, this chiller also stars Oliver Reed (The Curse Of The Werewolf), Yvonne Romain (Circus Of Horrors) and Hammer Films regular Michael Ripper (Quatermass And The Pit).
Bonus Content:
2K Scan from the Interpositive
Audio Commentary with Film Historian Bruce Hallenbeck
Pulp Friction – The Cinematic Captain Clegg – An Interview With Author/Film Historian Kim Newman
The Hammer Must Fall: Peter Cushing's Changing Directions – An Interview With Author/Film Historian Jonathan Rigby
Brian with Bowie – An Interview with Special Effects Artist Brian Johnson
The Making of Captain Clegg Hosted by Author Wayne Kinsey
The Mossman Legacy: George Mossman's Carriage Collection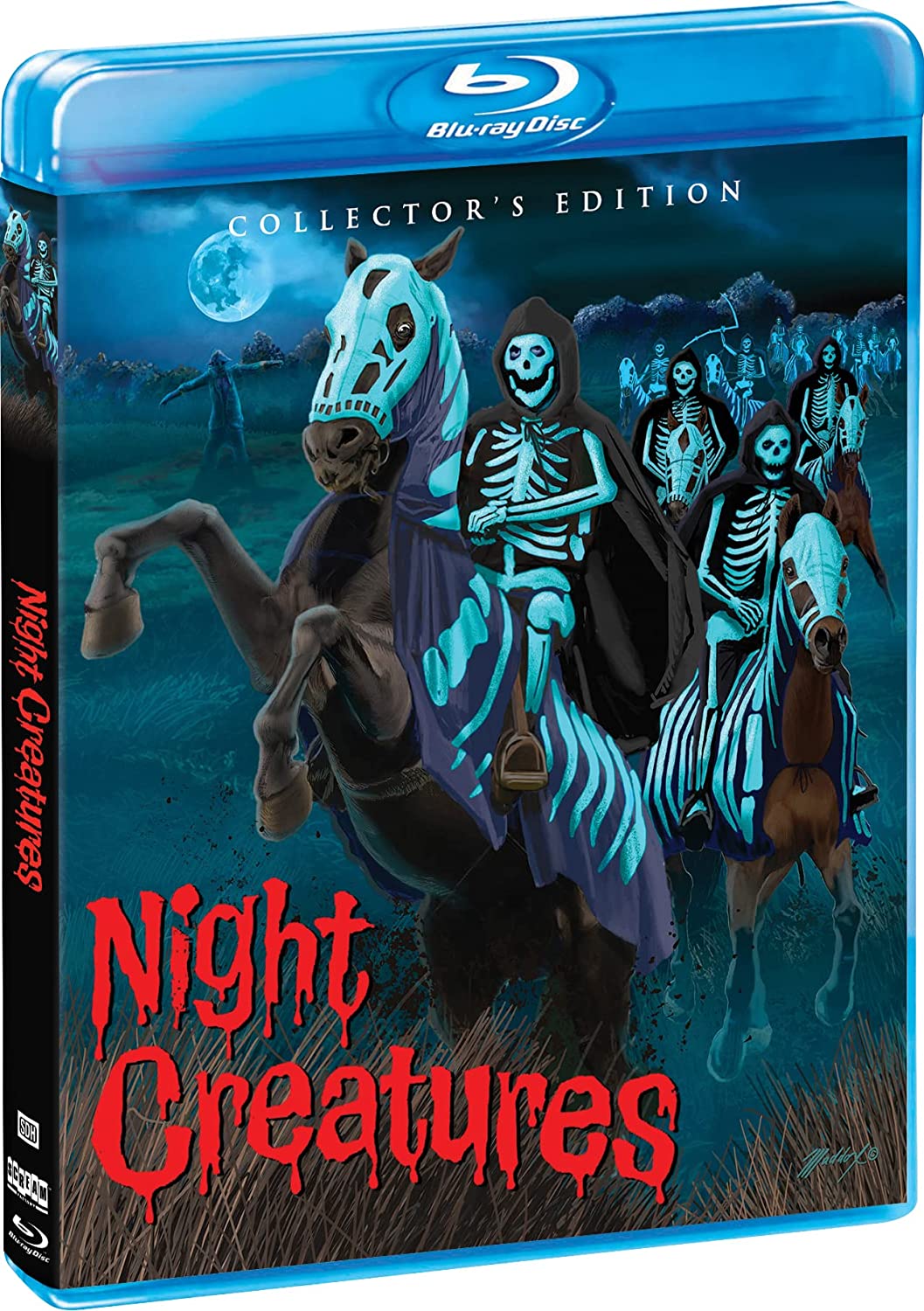 V/H/S/94 (RLJE Films, Blu-ray & DVD)
A police S.W.A.T. team investigates a mysterious VHS tape and discovers a sinister cult that has pre-recorded material that uncovers a nightmarish conspiracy.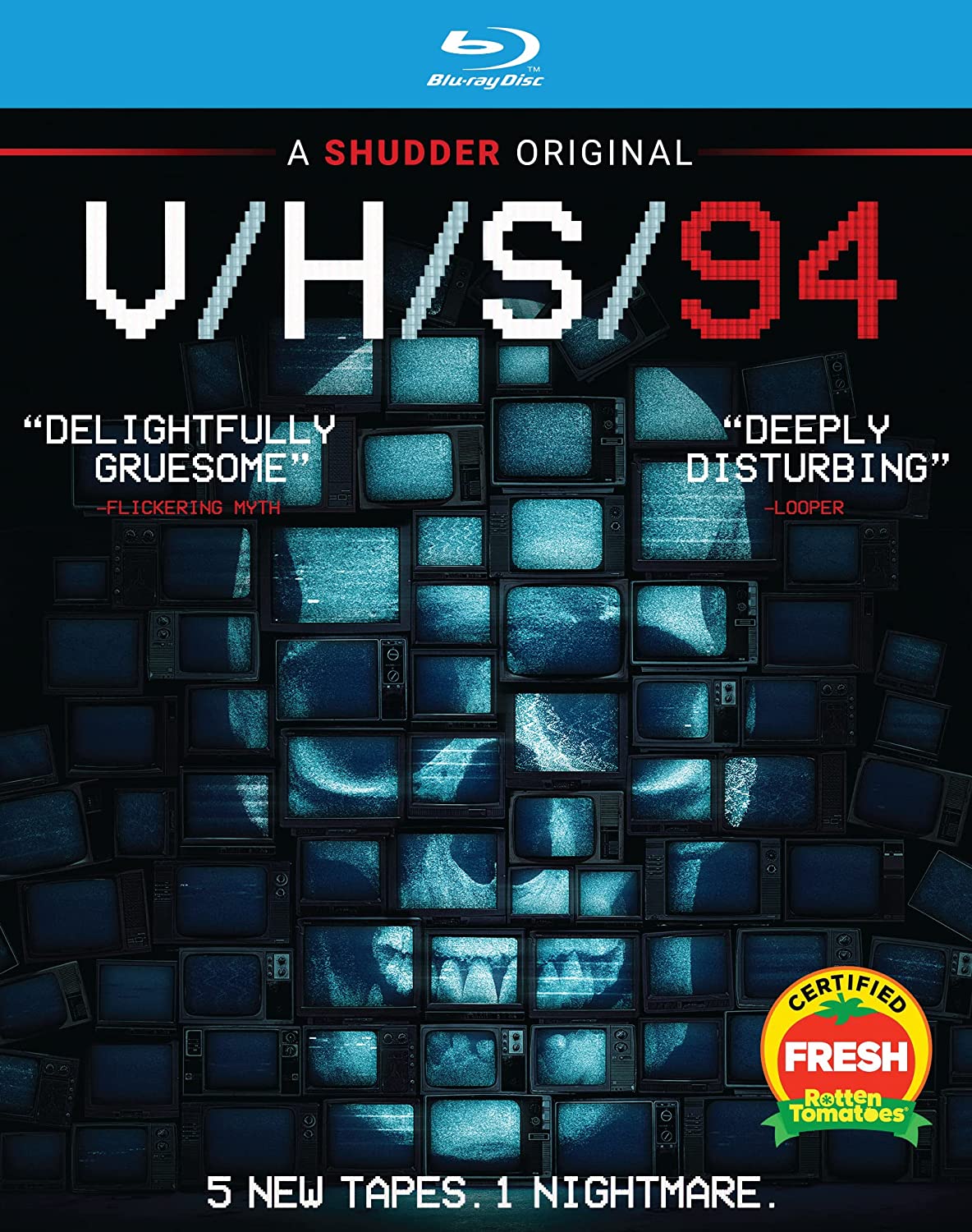 ALSO AVAILABLE THIS WEEK:
Bleed With Me (RLJE Films, DVD)
Ghosts of the Ozarks (Decal Partners, DVD)
Snuff Tapes (Jinga Films, DVD)