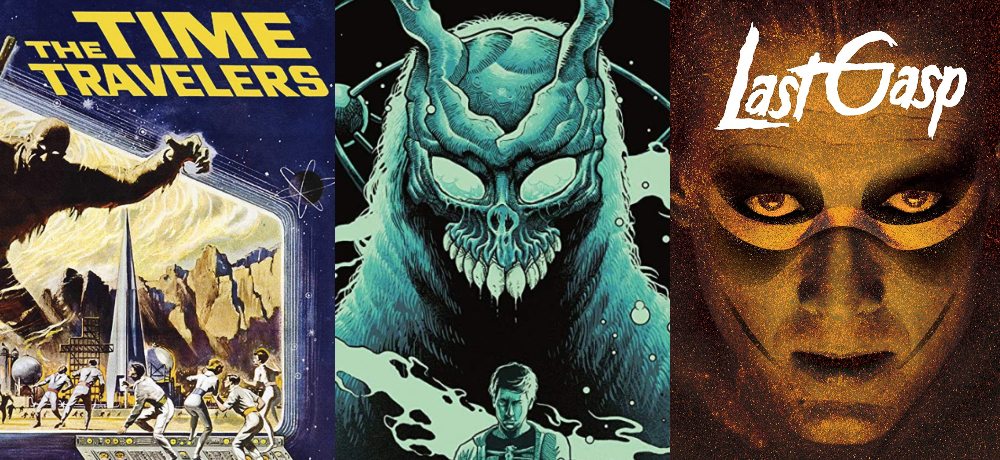 As we get ready to bid farewell to the month of April, we have one last slate of home media releases this week to look forward to, and there are some really fun titles headed home that genre fans do not want to miss out on. Arrow is showing Donnie Darko some love this Tuesday in 4K with their 2-Disc Limited Edition Collector's Set (if their work on the Southland Tales release is any indication of what we can expect from the Donnie Darko set, then count me in), and they've also put together a Steelbook edition for Elvira: Mistress of the Dark as well.
Severin Films is also keeping busy with their release of Joe D'Amato's Deep Blood and Vinegar Syndrome is resurrecting both Rush Week and Last Gasp in HD as well. Other releases for April 27th include Werewolves on Wheels, Murder Bury Win, The Time Travelers, Beware the Children, Berserkers, Bad Witch and Pipeline.
Deep Blood (Severin Films, Blu-ray & DVD)
In a career that forever raised the bar for everything from hookers, cannibals and necrophiles to Ator, Emanuelle and Caligula, this long-unseen chum bucket from producer/director/EuroSleaze master Joe D'Amato may be his most bizarrely entertaining anomaly ever. Shot on location in Florida surf and Rome swimming pools, D'Amato combines '80s teen movie cliches and Native American mysticism with stupefying dialogue, over-the-top performances and shark footage that Bruno Mattei would later swipe for CRUEL JAWS to create what Oh, The Horror! calls a weird, demented experience that begs to be discovered and embraced. A cast of local unknowns - along with, inexplicably, the '60s comedy team of Charlie Brill & Mitzi McCall - star in this last word in Italian Sharksploitation. Bonus features include: Trailer
Donnie Darko 4K: 2-Disc Limited Edition Collector's Set (Arrow Video, 4K Ultra HD Blu-ray)
Donnie is a troubled high school student: in therapy, prone to sleepwalking and in possession of an imaginary friend, a six-foot rabbit named Frank, who tells him the world is going to end in 28 days, 06 hours, 42 minutes and 12 seconds. During that time he will navigate teenage life, narrowly avoid death in the form of a falling jet engine, follow Frank s maladjusted instructions and try to maintain the space-time continuum.
Donnie Darko combines an eye-catching, eclectic cast pre-stardom Jake and Maggie Gyllenhaal, heartthrob Patrick Swayze, former child star Drew Barrymore, Oscar nominees Mary McDonnell and Katharine Ross, and television favorite Noah Wyle and an evocative soundtrack of 80s classics by Echo and the Bunnymen, Tears for Fears and Duran Duran. This brand-new 4K restoration, carried out exclusively for this release by Arrow Films, allows a modern classic to finally receive the home video treatment it deserves.
4K ULTRA HD LIMITED EDITION CONTENTS:
New 4K restorations of both the Theatrical Cut and the Director's Cut from the original camera negatives by Arrow Films, supervised and approved by director Richard Kelly and cinematographer Steven Poster

4K (2160p) UHD Blu-ray presentations of both cuts in Dolby Vision (HDR10 compatible)

Original DTS-HD Master Audio 5.1 audio

Optional English subtitles for the deaf and hard of hearing

100-page hardcover book featuring writing by Nathan Rabin, Anton Bitel and Jamie Graham, an in-depth interview with Richard Kelly and an introduction by Jake Gyllenhaal

Double-sided fold-out poster featuring newly commissioned artwork by Luke Preece

Six double-sided collector's postcards

Limited Edition packaging with reversible sleeve

DISC 1 THE THEATRICAL CUT [4K UHD BLU-RAY]:

Audio commentary by writer-director Richard Kelly and actor Jake Gyllenhaal

Audio commentary by Kelly, producer Sean McKittrick and actors Drew Barrymore, Jena Malone, Beth Grant, Mary McDonnell, Holmes Osborne, Katharine Ross and James Duval

Deus ex Machina: The Philosophy of Donnie Darko, a documentary by Ballyhoo Motion Pictures on the making of Donnie Darko, containing interviews with writer-director Richard Kelly, producer Sean McKittrick, cinematographer Steven Poster, editor Sam Bauer, composer Michael Edwards, costume designer April Ferry, production designer Alec Hammond and actor James Duval

The Goodbye Place, Kelly's 1996 short film, which anticipates some of the themes and ideas of his feature films

20 deleted and alternate scenes with optional commentary by Kelly

Trailer
DISC 2 THE DIRECTOR'S CUT [4K UHD BLU-RAY]:
Audio commentary by Kelly and filmmaker Kevin Smith

The Donnie Darko Production Diary, an archival documentary charting the film s production, with optional commentary by cinematographer Steven Poster

Archive interviews with Kelly, actors Jake Gyllenhaal, Jena Malone, Drew Barrymore, James Duval, Maggie Gyllenhaal, Holmes Osborne, Noah Wyle and Katharine Ross, producers Sean McKittrick, Nancy Juvonen, Hunt Lowry and Casey La Scala, and cinematographer Steven Poster

Three archive featurettes: They Made Me Do It, They Made Me Do It Too and #1 Fan: A Darkomentary

Storyboard comparisons

B-roll footage

Cunning Visions infomercials

Music video: Mad World by Gary Jules

Galleries

Director's Cut trailer

TV spots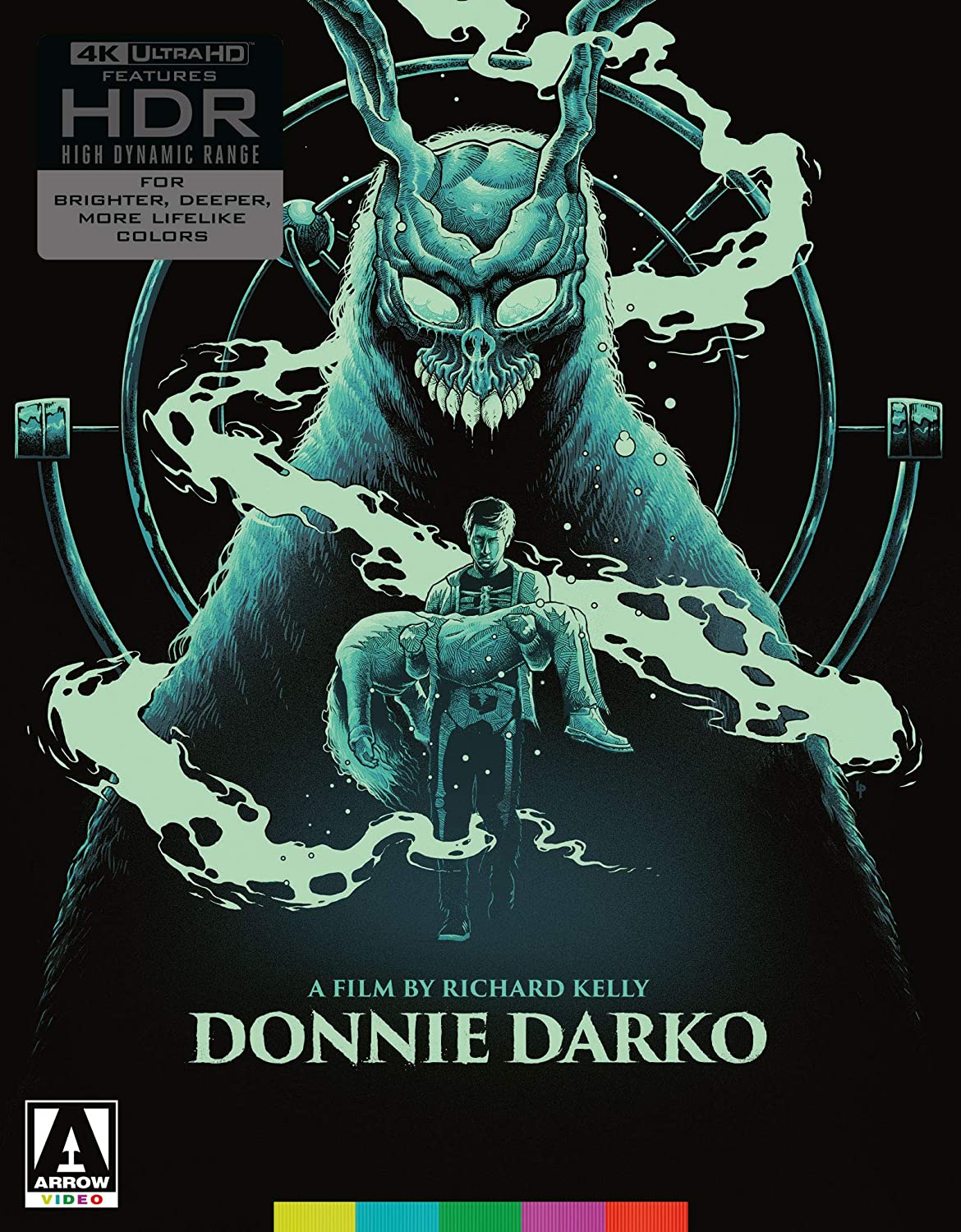 Elvira: Mistress of the Dark Steelbook (Arrow Video, Blu-ray)
She's back! Elvira, Horrorland s hostess with the mostest, busts out on positively bursting-at-the-seams special edition of her big screen debut, Elvira: Mistress of the Dark!
Having just quit her job as a Los Angeles TV horror hostess, Elvira receives the unexpected news that she is set to inherit part of her great aunt Morgana's estate. Arriving in the small town of Fallwell, Massachusetts to claim her inheritance, Elvira receives a less than enthusiastic reception from the conservative locals amongst them, her sinister uncle Vincent, who, unbeknownst to Elvira, is in fact an evil warlock secretly scheming to steal the old family spellbook for his own nefarious ends
Campy, quirky and stuffed to the brim with more double entendres than your average Carry On movie, 1988 s Elvira: Mistress of the Dark helped solidify the horror hostess (played by Cassandra Peterson) as a major pop culture icon, here owning every inch of the screen with her quick wit, sass, and of course, cleaving-enhancing gown!
LIMITED EDITION STEELBOOK CONTENTS:
2018 restoration from a 4K scan of original film elements

High Definition Blu-ray (1080p) presentation

Original uncompressed stereo 2.0 audio

Optional English subtitles for the deaf and hard of hearing

Introduction to the film by director James Signorelli

2017 Audio Commentary with director James Signorelli, hosted by Fangoria editor emeritus Tony Timpone

2017 Audio Commentary with Patterson Lundquist, elviramistressofthedark-dotcom webmaster and judge of US TV show The Search for the Next Elvira

Too Macabre The Making of Elvira: Mistress of the Dark 2018 version of this feature-length documentary on the making of the film, including interviews with various cast and crew and rare never-before-seen archival material

Recipe for Terror: The Creation of the Pot Monster 2018 version of this featurette on the concept and design of the pot monster, as well as the film's other SFX

Original storyboards

Extensive image galleries

Original US theatrical and teaser trailers

Limited edition Steelbook featuring newly produced artwork

Limited edition booklet featuring a foreword by writer and director Sam Irvin and writing on the film by Kat Ellinger and Patterson Lundquist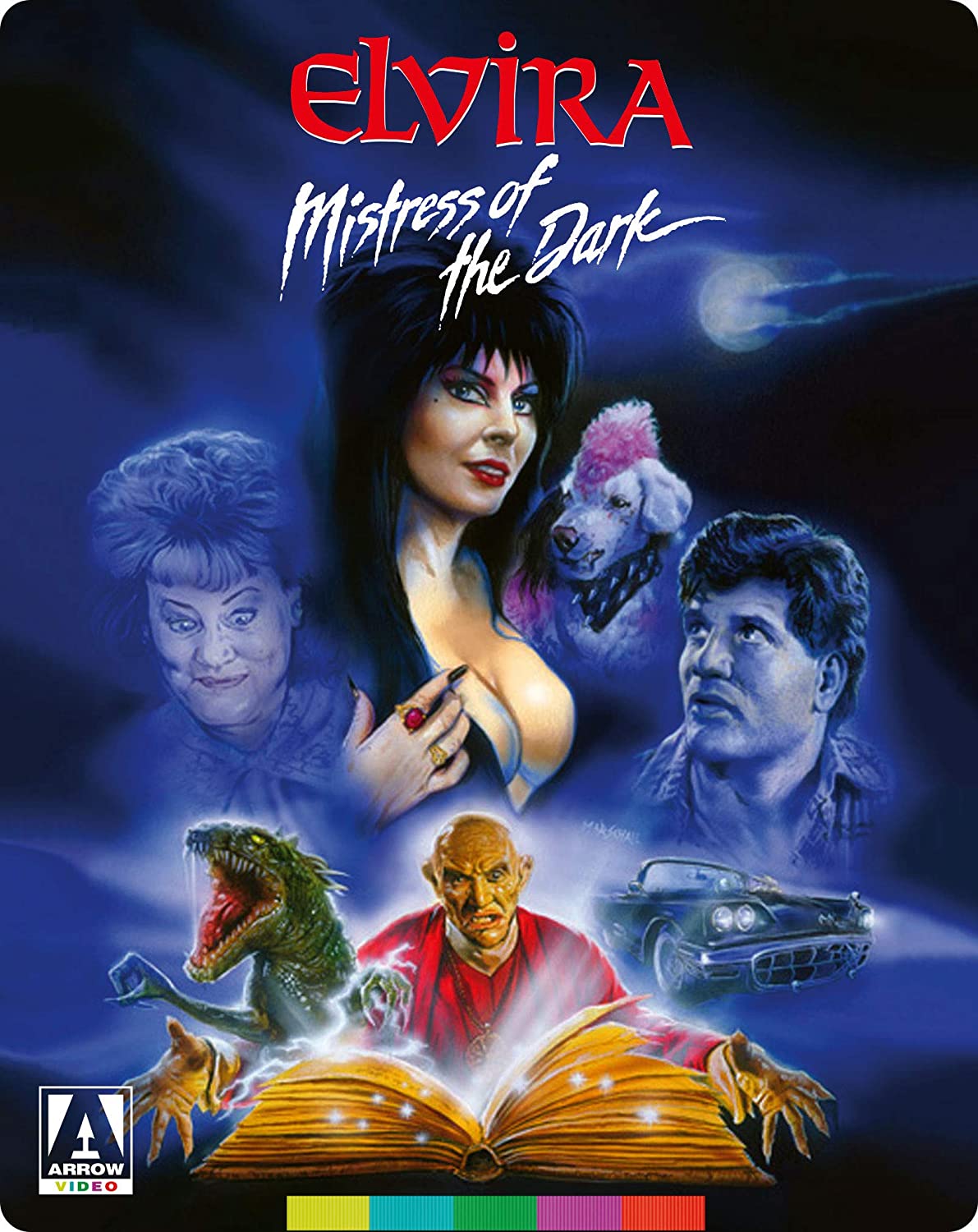 Last Gasp (Vinegar Syndrome, Blu-ray)
Leslie Chase will do anything it takes to push through his mega real estate development, even if it includes arranging the massacre of a Mexican native tribe to clear a patch of land. But no bad deed goes unpunished as, after murdering the tribe's chief in cold blood, Leslie's body and mind are taken over by the chief's vengeful spirit. Forced into committing a series of heinous murders Leslie's life is thrown into greater peril when a private detective, who has been hired to investigate the disappearance of one of his victims, begins to suspect that the elusive real estate tycoon is harboring a deadly secret...
An intriguing mix of supernatural possession horror and straightforward slasher, complemented by several bloody set-pieces, character actor Scott McGinnis' (Making the Grade) second feature film, LAST GASP, stars Robert Patrick (Terminator 2: Judgement Day), Golden Globe nominee Joanna Pacula, Nan Martin (Cast Away, A Nightmare on Elm Street 3: Dream Warriors), and cult filmmaker Don Edmonds (Ilsa: She Wolf of the SS). Vinegar Syndrome presents this under-seen piece of direct-to-video horror on Blu-ray for the first time, newly restored in 4K.
Bonus Features:
Region A Blu-ray

Newly scanned & restored in 4k from its 35mm original camera negative

Extensive outtakes

Original theatrical trailer

Reversible cover artwork

English SDH subtitles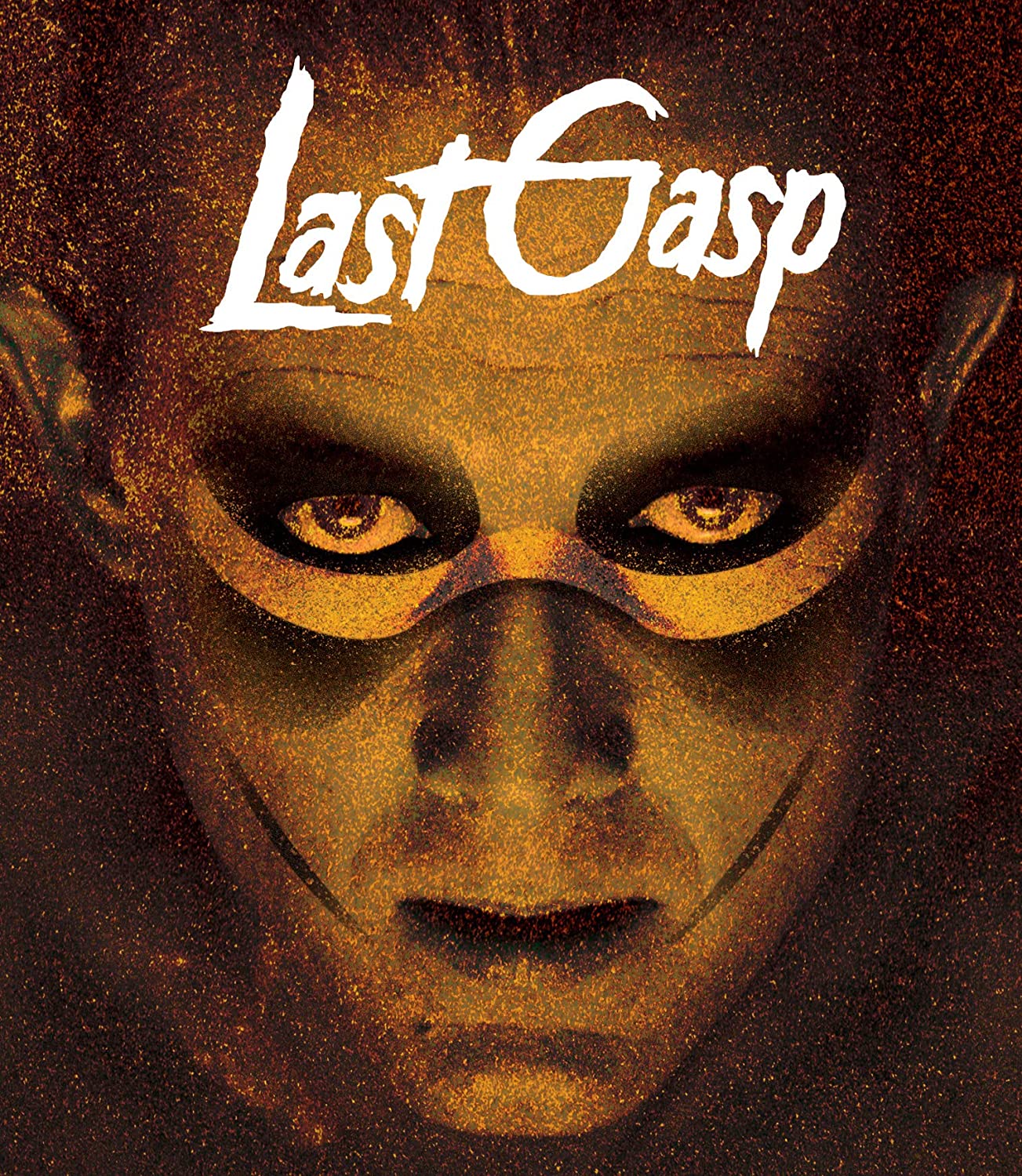 The Time Travelers (Kino Lorber, Blu-ray)
Scientists step through a time portal and travel 107 years into the future. They find a barren underground post- nuclear war world where a handful of "normal humans" are being attacked by mutants. Preston Foster (I Am a Fugitive from a Chain Gang, The Last Days of Pompeii), Philip Carey (Fighting Mad, The Seven Minutes), Merry Anders (Tickle Me), Steve Franken (Avalanche, Freeway), and Dennis Patrick (Heated Vengeance, Joe) star in this sci-fi classic. Now watch this thrilling adventure from a brand new 2020 2K scan!
Special Features:
Brand New 2K Master

Theatrical Trailer

Optional English Subtitles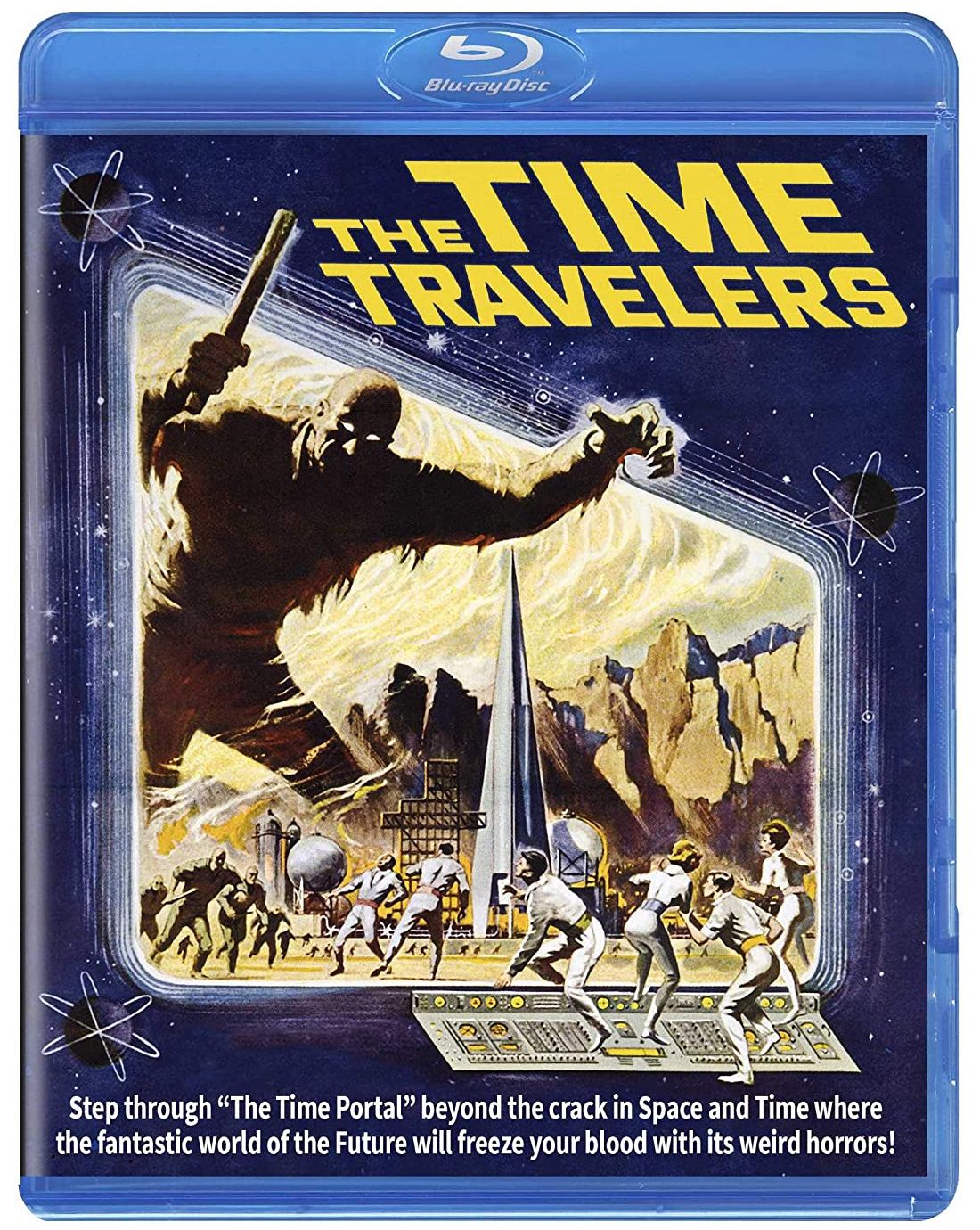 Werewolves on Wheels (Kino Lorber, Blu-ray)
The Devil's Advocates an outlaw gang of Harley-riding hellions led by Adam (Stephen Oliver, The Naked Zoo, Motorpsycho!) and his old lady Helen (Donna Anders, Count Yorga, Vampire) troll the dusty highways of the American Southwest in search of the next great kick, whether it be sex, drugs, or violence. After dispatching a pair of rednecks unfriendly to their lifestyle, the Advocates run roughshod over a gas station before taking to the road again, where they encounter a cloistered sect of Satanic Monks led by high priest One (Severn Darden, Battle for the Planet of the Apes). A mass-drugging, a ritual sacrifice, a topless snake-dance, and a scene-clearing fistfight ensue but it's too late; the spell has been cast, and the two shall become... Werewolves on Wheels! Equal parts road movie biker pic and black magic monster flick, this cross-genre film marked the directorial debut of Michael Levesque (Sweet Sugar), art designer on Russ Myers films Beneath the Valley of the Ultra-Vixens and Up! Also starring Billy Gray (TV's Father Knows Best) and pop singer Barry McGuire (Eve of Destruction), Werewolves on Wheels defies classification. Is it art? Is it exploitation? The answer is a resounding yes. Now see this cult classic for the first time in HD!
Special Features:
Brand New HD Master

Theatrical Trailer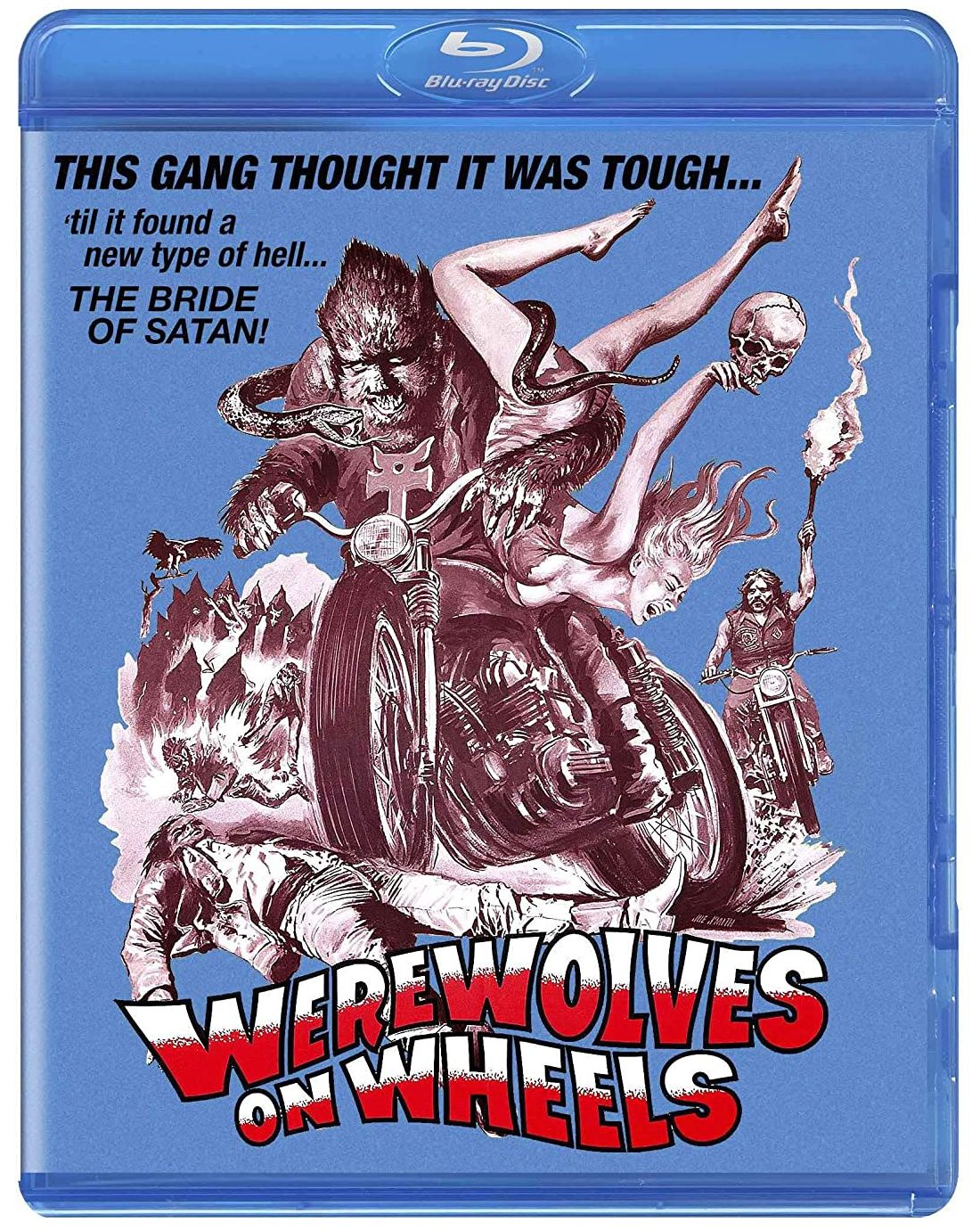 ALSO AVAILABLE THIS WEEK:
Bad Witch (Gravitas Ventures, Blu-ray & DVD)
Berserkers (Wild Eye Releasing, DVD)
Beware the Children (Wild Eye Releasing, DVD)
Murder Bury Win (Gravitas Ventures, Blu-ray & DVD)
Pipeline (Wild Eye Releasing, DVD)
Rush Week (Vinegar Syndrome, Blu-ray)