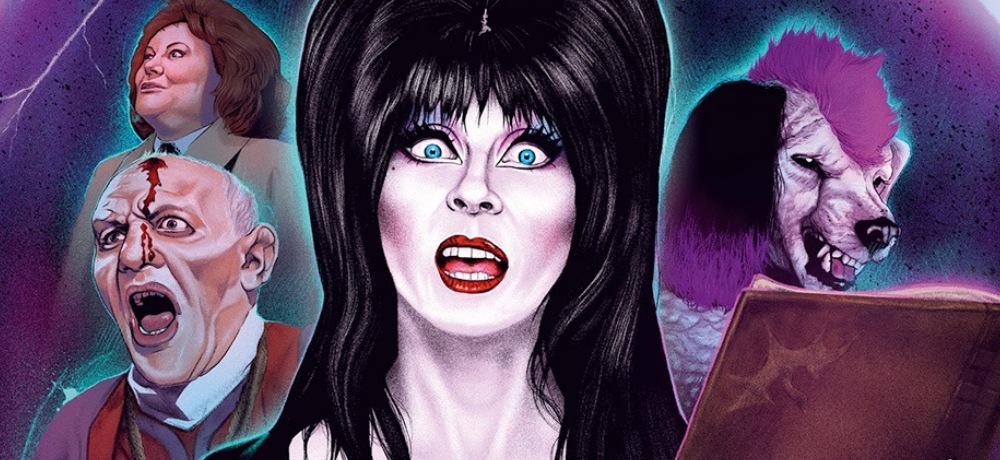 Well, we made it through another month everyone, but before we bid farewell to April, we've got one last batch of horror and sci-fi home media releases to look forward to this week. Arrow Video is keeping busy with their Special Edition Blus for both The Wind and Elvira: Mistress of the Dark and Scream Factory is showing The Last Continent some love, too. AGFA and Bleeding Skull have put together a must-own release of The McPherson Tape and if you've never had a chance to check out Gutterballs, the cult classic is headed to both Blu-ray and DVD this Tuesday courtesy of Unearthed Films.
Other releases for April 28th include Deadline (1980), The Backlot Murders, Olivia AKA Double Jeopardy/Prozzie, The Dark Red, Dreamkatcher, and Malabimba: Uncensored.
Elvira: Mistress of the Dark: Special Edition (Arrow Video, Blu-ray)
She's back! Elvira, Horrorland's hostess with the mostest, finally busts out on newly restored Blu-ray with this long-awaited, positively bursting-at-the-seams special edition of her big screen debut, Elvira: Mistress of the Dark! 
Having just quit her job as a Los Angeles TV horror hostess, Elvira receives the unexpected news that she's set to inherit part of her great aunt Morgana's estate. Arriving in the small town of Fallwell, Massachusetts to claim her inheritance, Elvira receives a less than enthusiastic reception from the conservative locals amongst them, her sinister uncle Vincent, who, unbeknownst to Elvira, is in fact an evil warlock secretly scheming to steal the old family spellbook for his own nefarious ends. 
Campy, quirky and stuffed to the brim with more double entendres than your average Carry On movie, 1988's Elvira: Mistress of the Dark helped solidify the horror hostess (played by Cassandra Peterson) as a major pop culture icon, here owning every inch of the screen with her quick wit, sass, and of course, cleaving-enhancing gown! 
SPECIAL EDITION CONTENTS:
Brand new restoration from a 4K scan of original film elements
· High Definition Blu-ray (1080p) presentation
Original uncompressed stereo 2.0 audio
Optional English subtitles for the deaf and hard of hearing
Introduction to the film by director James Signorelli
2017 Audio Commentary with director James Signorelli, hosted by Fangoriaeditor emeritus Tony Timpone
2017 Audio Commentary with Patterson Lundquist, elviramistressofthedark dot-com webmaster and judge of US TV show The Search for the Next Elvira
Too Macabre The Making ofElvira: Mistress of the Dark newly-revised 2018 version of this feature-length documentary on the making of the film, including interviews with various cast and crew and rare never-before-seen archival material
Recipe for Terror: The Creation of the Pot Monsternewly-revised 2018 version of this featurette on the concept and design of the pot monster, as well as the film's other SFX
Original storyboards
Extensive image galleries
Original US theatrical and teaser trailers
Reversible sleeve featuring original and newly commissioned artwork by Sara Deck 
FIRST PRESSING ONLY: Illustrated collector's booklet featuring writing by Kat Ellinger and Patterson Lundquist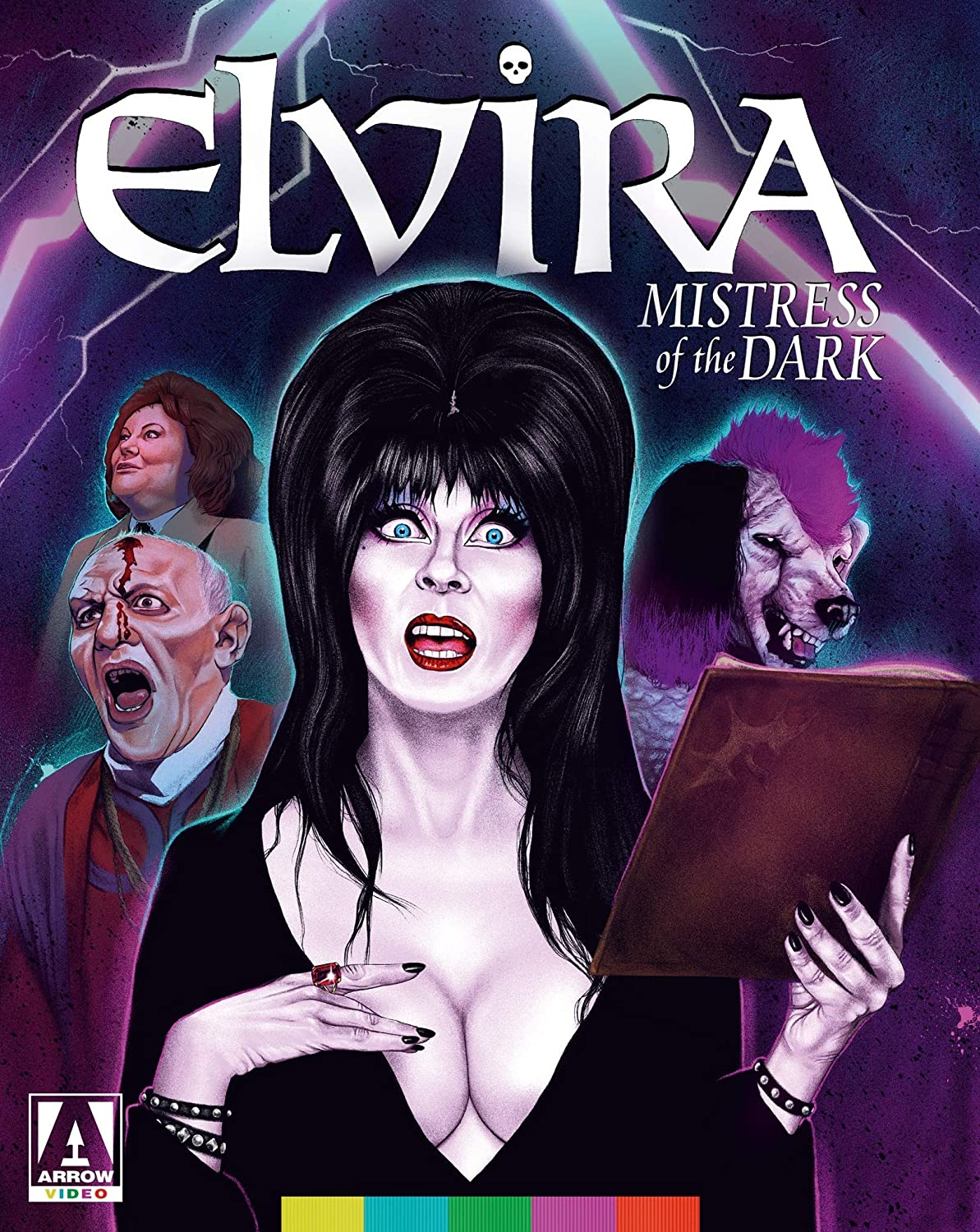 Gutterballs: 2-Disc Collector's Edition (Unearthed Films, Blu-ray & DVD)
A brutally sadistic rape leads to a series of bizarre gory murders during a midnight disco bowl-a-rama at a popular bowling alley. One by one, players of two teams meet blood-drenched gruesome deaths at the hand of a black bowling-gloved masked killer. This alley runs red with blood by sunrise. Bonus features include: Pin-etration Edition, Photo Gallery, Commentary with director Ryan Nicholson, Massive amount of out takes!!!, Behind the Balls, Making of Gutterballs, Behind the scenes, and Interviews.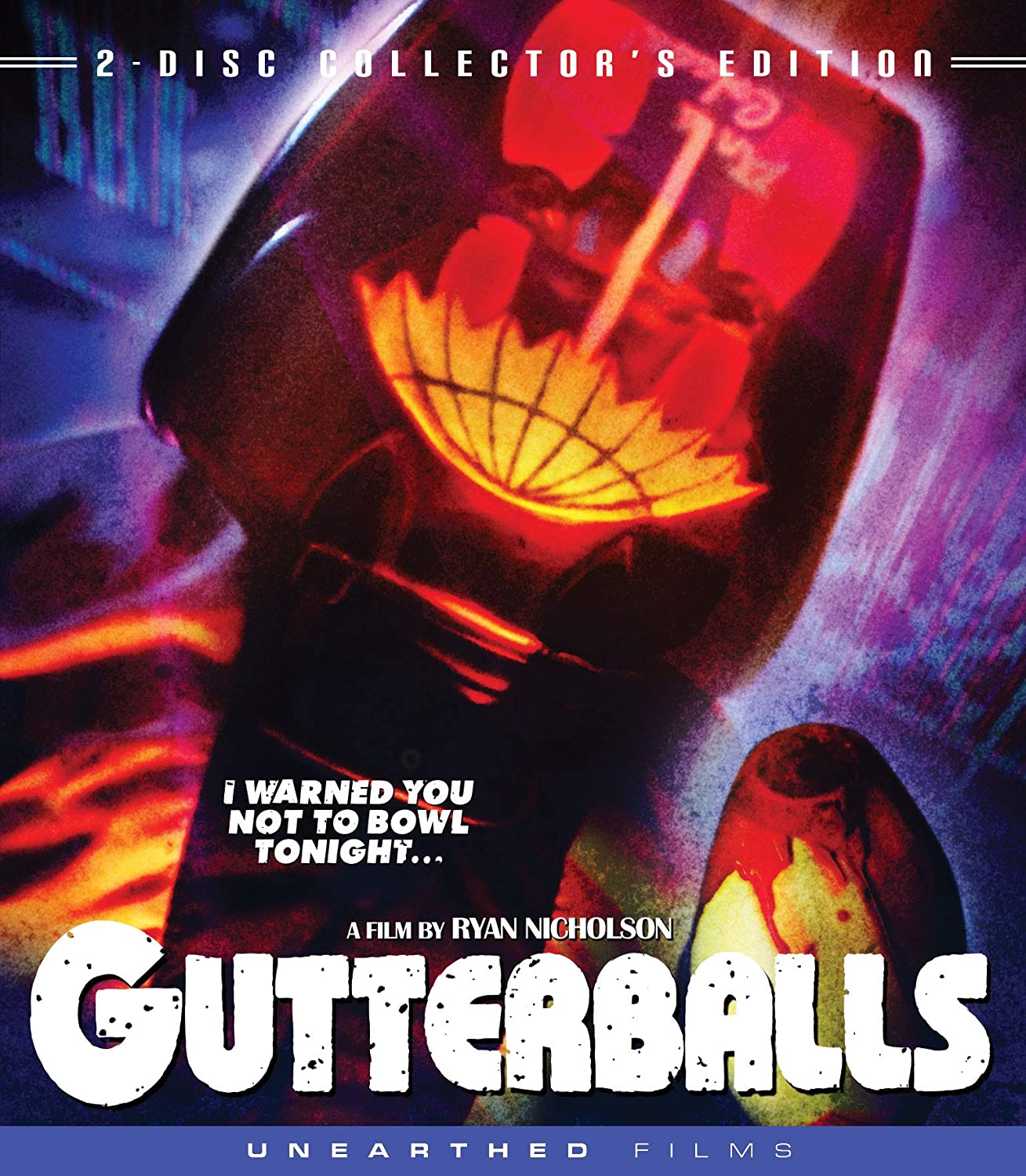 The Lost Continent (1968) (Scream Factory, Blu-ray)
The passengers of an old freighter en route to South America find that their voyage is truly damned! The nightmare begins when Captain Lansen (Eric Porter) attempts to transport illegal explosives and their rusty tramp steamer becomes stranded in the vast floating swamp of the mysterious Sargasso Sea. Under the cover of night, the terrified travelers encounter unspeakable monsters, man-eating seaweed, vicious mutant pirates and stupendously endowed women.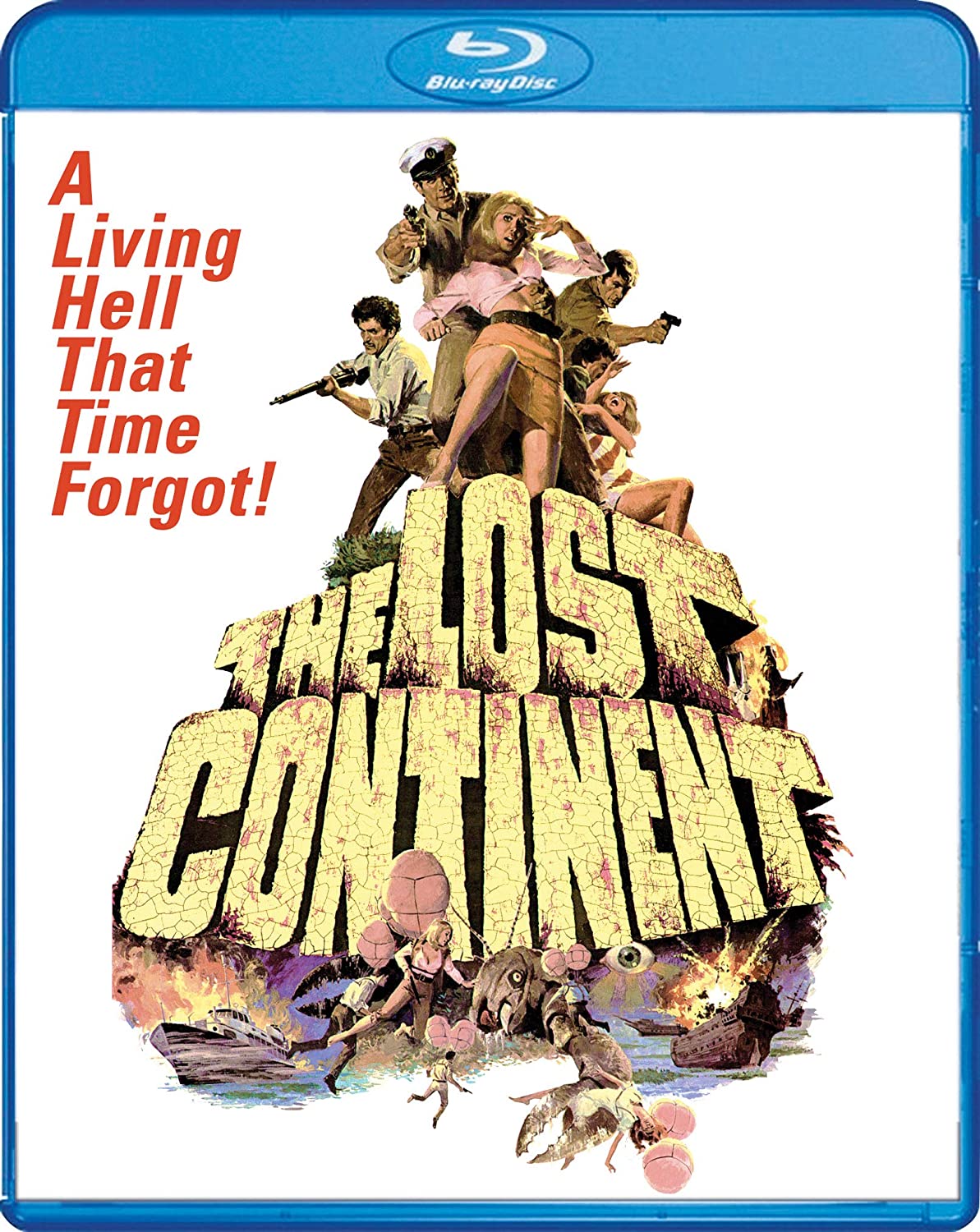 The McPherson Tape AKA U.F.O. Abduction (AGFA/Bleeding Skull)
A decade before THE BLAIR WITCH PROJECT redefined the horror landscape, there was THE MCPHERSON TAPE. On October 8th, 1983, the McPherson family gathered together to celebrate the 5th birthday of Michelle, the littlest member of their household. Everything was captured on VHS by Michael McPherson and his new camcorder. Including the alien invasion. Shot for $6000 by first-time filmmaker Dean Alioto in 1989, this movie blends the production design of a Jaycees haunted house with a dead serious tone to forge a fun, hypnotic nightmare that upends the concept of reality. Due to a warehouse fire at the original distribution company, THE MCPHERSON TAPE was never legitimately released. AGFA + Bleeding Skull! are proud to present the world home video premiere of this important milestone in shot-on-video horror history, newly preserved from the original 3/4" master tape.
NOTICE! This movie was shot on VHS and edited on tape. Please approach the technical quality of the transfers with empathy.
Bonus Features:
1. Region Free Blu-ray
2. New transfer from the original 3/4" master tape!
3. UFO ABDUCTION: The 2017 director's cut!
4. Commentary track with director Dean Alioto on original cut!
5. 1989 theatrical premiere introduction!
6. ENCOUNTERS TV segment!
7. Fantastic Fest Q&A!
8. Reversible cover artwork
9. SDH English subtitles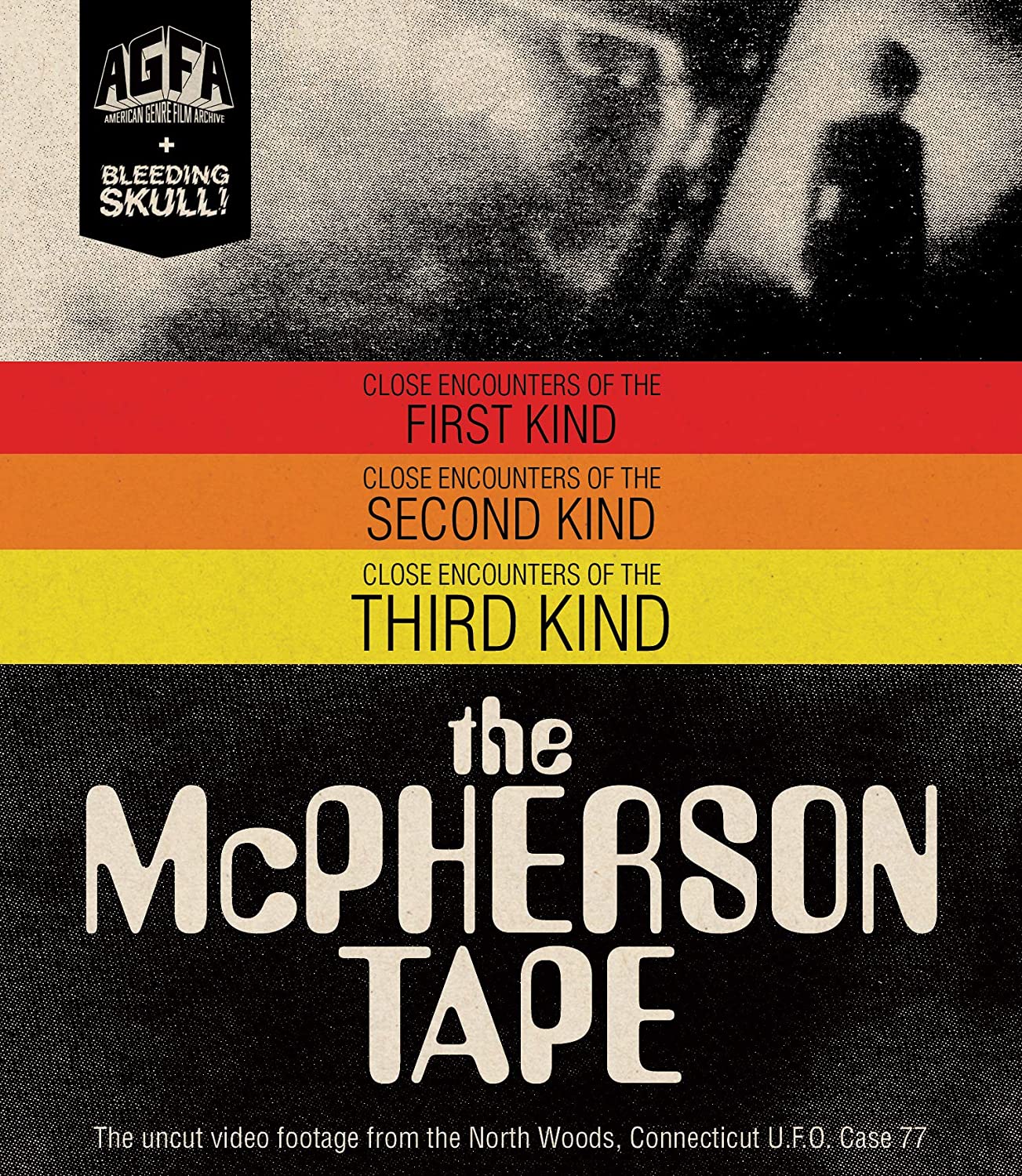 The Wind: Special Edition (Arrow Video, Blu-ray)
What would you do if going outside meant being killed by a raging hurricane, but staying indoors meant being hacked to pieces by a sickle wielding maniac? Arrow Video proudly presents The Wind, from prolific genre filmmaker Nico Mastorakis, the director behind such cult classics as Hired to Kill and Island of Death. 
When mystery novelist Sian Anderson (Meg Foster, They Live) arrives in the remote Greek town of Monemvasia, Elias Appleby (Robert Morley, The African Queen), the pompous British landlord of the house she s renting warns her of two dangers: the wind, which gets dangerously strong at night, and Phil (Wings Hauser, Vice Squad), his sleazy and suspicious American handyman. As night falls and the wind starts howling, Sian witnesses the shocking sight of Phil burying Elias's dead body in a shallow grave in his front garden! Trapped indoors from the raging, tree-branch-breaking wind, Sian must play a deadly game of cat-and-mouse with the murderous Phil, who'll stop at nothing to silence this inconvenient witness! 
A tense and thrilling blend of Euro-horror and late 80s slasher, The Wind is a stalk n slash hidden gem, presented here for the first time on Blu-ray. Get ready to be blown away! 
SPECIAL EDITION CONTENTS:
New restoration by Arrow Films from a 4K scan of the original negative, approved by writer-director Nico Mastorakis
· High Definition (1080p) Blu-ray presentation
Optional English subtitles for the deaf and hard of hearing
Optional Greek subtitles
Original DTS-HD Master Audio 5.1 surround and LPCM Stereo 2.0 Audio
Blowing The Wind - Brand new interview with Director Nico Mastorakis
The Sound of The Wind - The complete soundtrack composed by Hans Zimmer and Stanley Myers
A collection of trailers for the films of Nico Mastorakis
Reversible sleeve featuring original and newly commissioned artwork by Graham Humphreys 
FIRST PRESSING ONLY: Illustrated collector's booklet featuring new writing on the film by critic and author Kat Ellinger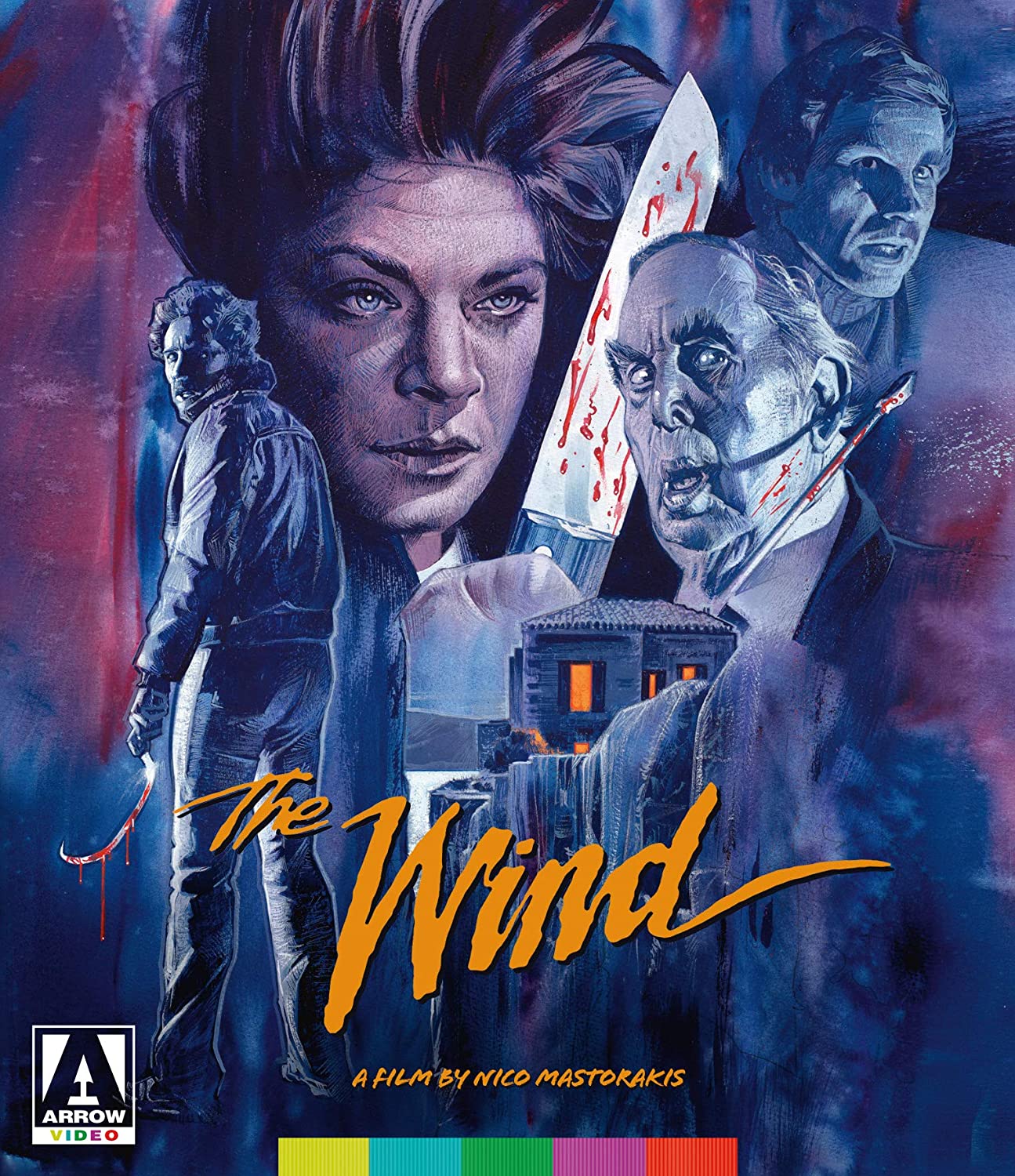 ALSO AVAILABLE THIS WEEK: 
The Backlot Murders (Dark Force Entertainment, Blu-ray) 
The Dark Red (Dark Sky Films, DVD)
Deadline (1980) (Vinegar Syndrome, Blu/DVD Combo)
Dreamkatcher (Lionsgate, DVD) 
God's Bloody Acre! & So Sad About Gloria Double Feature (Dark Force Entertainment, Blu-ray) 
Innocent Blood (Warner Archive Collection, DVD)
Malabimba: Uncensored (Vinegar Syndrome, Blu/DVD Combo) 
Olivia AKA Double Jeopardy/Prozzie (Vinegar Syndrome, Blu/DVD Combo)