[Editor's Note: Welcome to Archie's House of Horror! We're thrilled and chilled to team up with Archie Comics for this recurring column written by Jamie L. Rotante, writer and Senior Director of Editorial at Archie Comics. Each column takes a closer look at the ever-expanding world of Archie Horror, with this month's column focusing on the eclectic frights found in the new one-shots Welcome to Riverdale and Fear the Funhouse Presents: Toybox of Terror, now available from Archie Comics!]
Happy Halloween, everybody!
I know, it's not Halloween right this very moment, but that's assuming you believe that Halloween is just one day a year. For many, and especially for us at Archie Comics, Halloween is—at the very least—a month-long celebration. It's a time to entertain fans of all ages, from kid-friendly tales of goblins and ghouls to terrifying horror sure to keep even the most seasoned of horror fans up at night.
While Archie is now known for providing a bevy of horror titles year-round, it only stands to reason that Archie Comics would make sure each October is as special as possible, with a month's worth of releases to commemorate the holiday. In true tradition, Archie Horror is offering two brand new horror comics, for two different (and in many ways intersectional) fan groups.
First up, welcome to the uncanny valley in WELCOME TO RIVERDALE, from writer Amy Chase, artist Liana Kangas, colorist Ellie Wright, and letterer Jack Morelli. The term "uncanny valley" was first coined by the roboticist Masahiro Mori, who used it to explain that as robots appear more human-like, they become more appealing, to a point where it becomes unsettling. But WELCOME TO RIVERDALE isn't a story about robots, instead it takes the notion of the uncanny valley and proposes an even more unsettling notion: what if what you believe to be real isn't an AI created to imitate a human, but instead the mirror image of someone you thought you knew?
Who knew there could actually be something more frightening than the rapid expansion of AI taking over everything we know and love?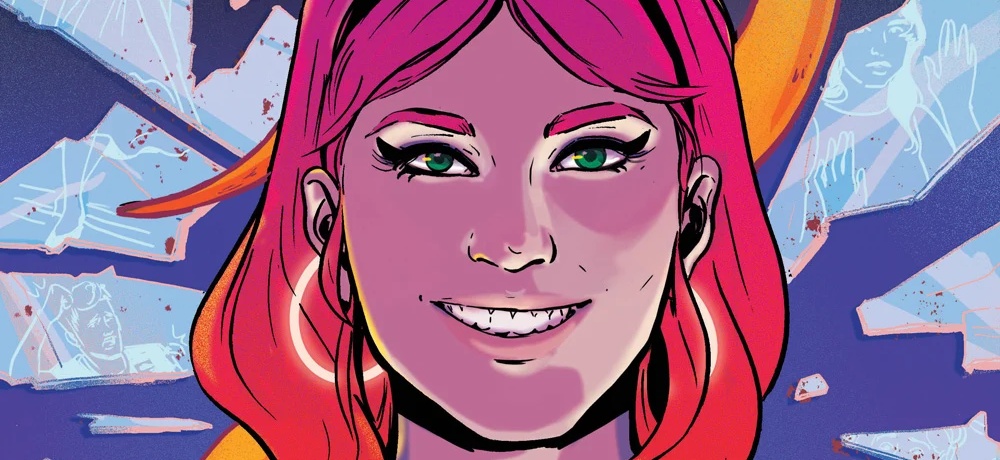 In drawing comparisons to the wonderfully compelling WELCOME TO RIVERDALE, I've often said it's The Stepford Wives meets Pleasantville. And true as that may be, there's so much more to it than that. While I don't want to spoil too many of the surprises for those who haven't read it yet (and what are you waiting for?), I want to discuss why Riverdale makes sense for this kind of story. The notion of the small town with a nefarious backbone is one well-seasoned in thrillers and horror. Look, for example, at Twin Peaks, The Village, and yes, quite possibly most notoriously so: The CW's Riverdale.
Everything we do in our horror comics plays upon the notion of awful occurrences happening in a town that often presents itself as a sort of utopia, even if not overtly stated. Corruption is such an integral part of many horror tales—after all, what's more perverse than taking something wholesome and turning it into something gruesome? But if all our horror comics play with this ideal, how can we take that and make it the core aspect of a comic? 
Writer Amy Chase responded to this call and crafted a story that is layered, enthralling, and yes, frightening. WELCOME TO RIVERDALE leans into the notion of corruption in a supposed idealized place and calls it out point blank: it begs its protagonist and, by extension, its readers, to dig deeper and to look beyond the surface. Is it possible for things to always be good all the time? If everyone is begging you to be your best even when you're not up to it, if you're forced to smile and never question anything you find problematic, are you truly living in a utopia, or are you living in a construct of which you need to bend and change yourself to fit within? WELCOME TO RIVERDALE relies heavily on the notion of illusions and constructs, but at its core it's also about one of the most terrifying notions of all: toxic positivity.
Where one of our titles is heavily nuanced and very literary in its nature, we truly believe that horror is for everyone. As such, Archie Horror's second offering for the Month of Mayhem is FEAR THE FUNHOUSE PRESENTS: TOYBOX OF TERROR. In 2022's inaugural Month of Mayhem event, we released a Goosebumps-esque middle-grade comic titled FEAR THE FUNHOUSE; that anthology title focused on young versions of Archie and his friends telling spooky campfire stories and recounting creepy urban legends. It was an ode to the kid-friendly horror that helped shape me into the horror fan and Halloween lover I am today: TV and book series like Are You Afraid of the Dark? and Scary Stories to Tell in the Dark.
This year, we wanted to return to that world and create another horror title that's accessible to fans of all ages (that includes adults, too!). But what could the hook be? Are young Archie and friends back for more ghost stories? What other urban legends could we reference or maybe even create? Or should we go in another direction altogether?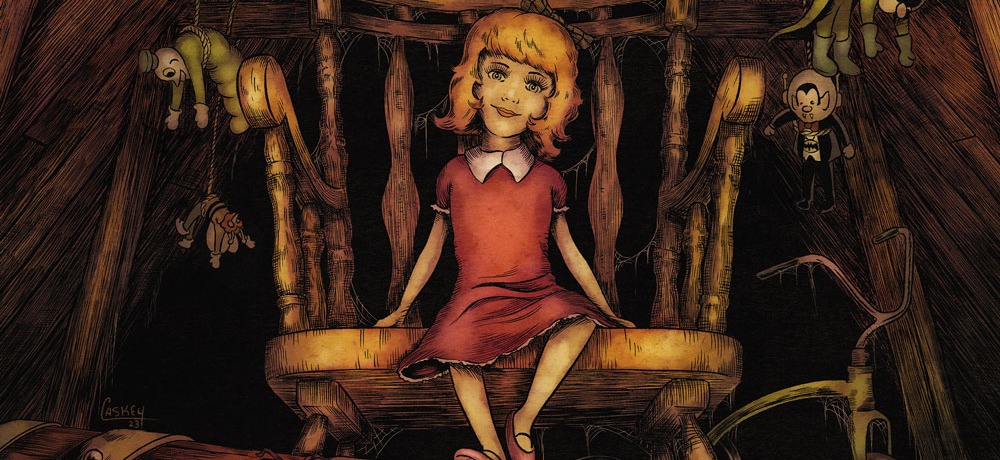 Well, the theme became pretty clear once I received my third consecutive pitch for an Archie story in the style of M3GAN; toy and doll-based horror was the way to go.
The success of M3GAN and the critical acclaim for the Chucky series is undeniable. Perhaps it had been a blind spot for me for a good reason: Child's Play and the Chucky doll absolutely terrified me as a child, and it's something I've spent the better part of my life trying to avoid. But the time has come to confront my fears head-on, and I'm lucky to have worked with a few amazing teams to do so. Writer and comic shop owner Timmy Heague makes his comic writing debut, along with artist Ryan Caskey (also known as The Spooky King, and rightfully so), on a story that is as heart-wrenching as it is horrifying, centered on a lesser-known (and a personal favorite) Little Archie character, Evelyn Evernever. Evelyn was often known for touting around a small lookalike doll called Minerva, so who better to include in a series of stories about creepy dolls? The story pays homage to the classic Little Archie tales of yore, while also creating something totally new and sinister.
We then have our proper M3GAN tribute in a short story titled "CH3RYL," by writer Danielle Paige and artist Tango. What this story lacks in viral dance trends it makes up for in complicated cheer formations. It's the perfect mix of sugar and spice for a tale that's both creepy and campy, in the absolute best of ways.
We round out the title with the ultimate Child's Play tribute, "The Gift That Keeps on Killing," by writer Michael Northrop and artist Ryan Jampole, featuring a creepy little redhead doll aptly named "Plucky," that looks an awful lot like another freckle-faced kid we're pretty familiar with… if you haven't figured it out yet, you'll just have to grab yourself a copy of TOYBOX OF TERROR to see for yourself. We're also incredibly grateful to have colorist Matt Herms and letterer extraordinaire Jack Morelli back to round out the creative team.
If you think about it, both of our offerings lean heavily into the notion of corruption of the innocent. Could it be that comic books might be the key to many societal ills, especially among the youth?
Of course not, and to assume such is an oversimplification of what comics are capable of. Comics aren't meant to exist just to create heroes to emulate or villains to abhor; there can be a middle ground, a space that allows for nuance and, as I've previously discussed, antiheroes. Readers of comics can think critically, make informed decisions, and learn more about themselves and the world around them from what's presented in the comic format, not just by virtue of parroting but from critical analysis. Or maybe they just want a good spook for Halloween; comics can do it all. Archie Horror is proud to be a leader in this. We've come a long, long way from the Comics Code Authority, and there's no turning back now.
But we're about to wrap this up, so let's not get too heavy. Instead, enjoy this season. Read all the horror comics. Hand out kid-friendly comics to trick-or-treaters. Dress up as your favorite superhero (or villain!). And most importantly, remember: Halloween (and comics!) are for everyone.
---------
Want more Riverdale thrills and chills in your life? Sign up for the new "Books of Mayhem" Archie Horror subscription to receive upcoming issues of scary good Archie Horror comics:
Books of Mayhem Subscription: Archie Horror has been frightening Archie fans for nearly ten years... and that's not going to stop anytime soon! Be it vampires, zombies, werewolves, or aliens, Riverdale always finds itself as ground zero for the scary, spooky, and supernatural. This spine-chilling subscription for horror fans will ensure that you receive every new Archie horror title that's released, showcasing a wide array of horror genres and iconic Archie characters! Act now... if you dare!

Teen +

5 issue subscription - You will receive the next horror issue available. It will not start with an issue already printed.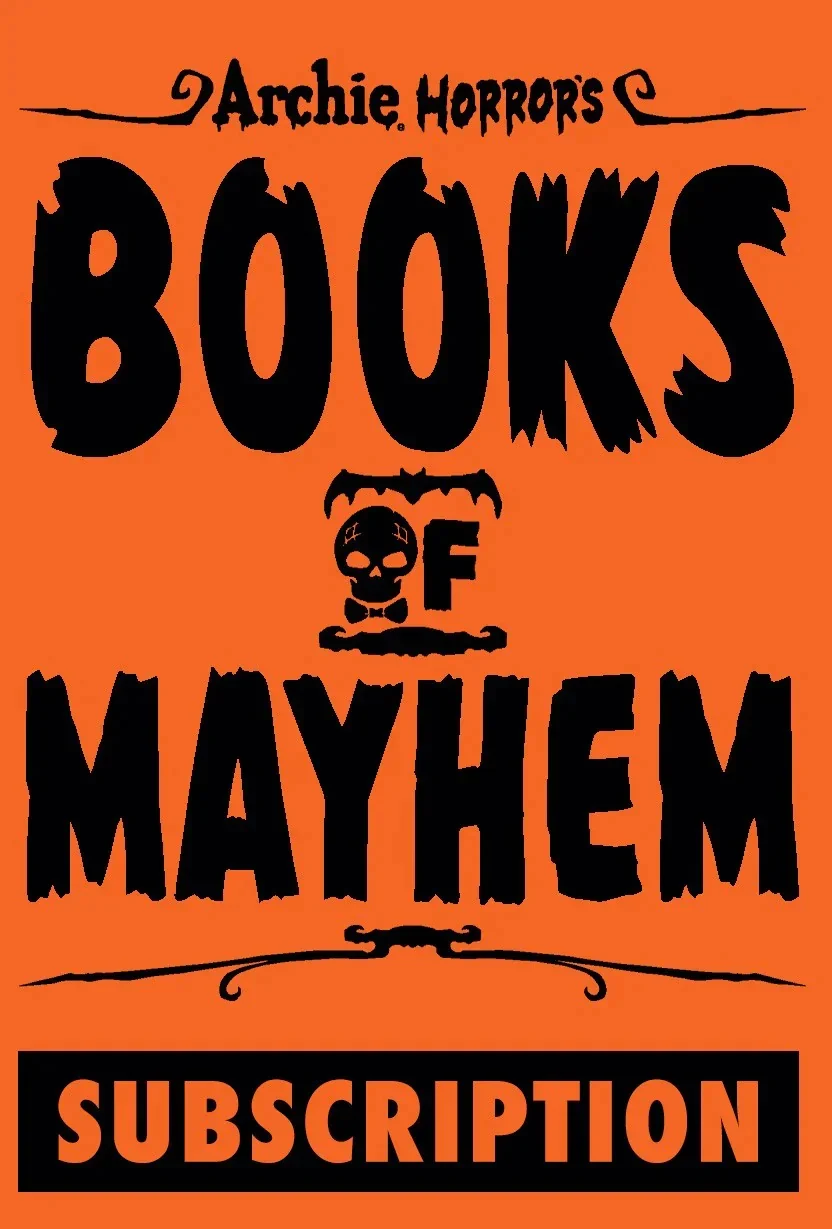 CHILLING ADVENTURES PRESENTS... WELCOME TO RIVERDALE O.S.

When Ginger Snapp finds herself in the town of Riverdale, a town she's fanatically read about growing up, she's amazed by how wholesome and welcoming it truly is. But she can't help but shake the uncanny valley-feeling she has with every new person she meets. How can everyone be THIS nice? And could the kindness drive someone to the brink of madness, if it hasn't already? Explore toxic positivity gone horror in this one-shot that's equal parts Pleasantville and The Stepford Wives.

Script: Amy Chase
Art: Liana Kangas, Ellie Wright, Jack Morelli
Welcome to Riverdale ONE-SHOT CVR A Main Cover: Liana Kangas
32-page, full color comic
Cover Art by Liana Kangas: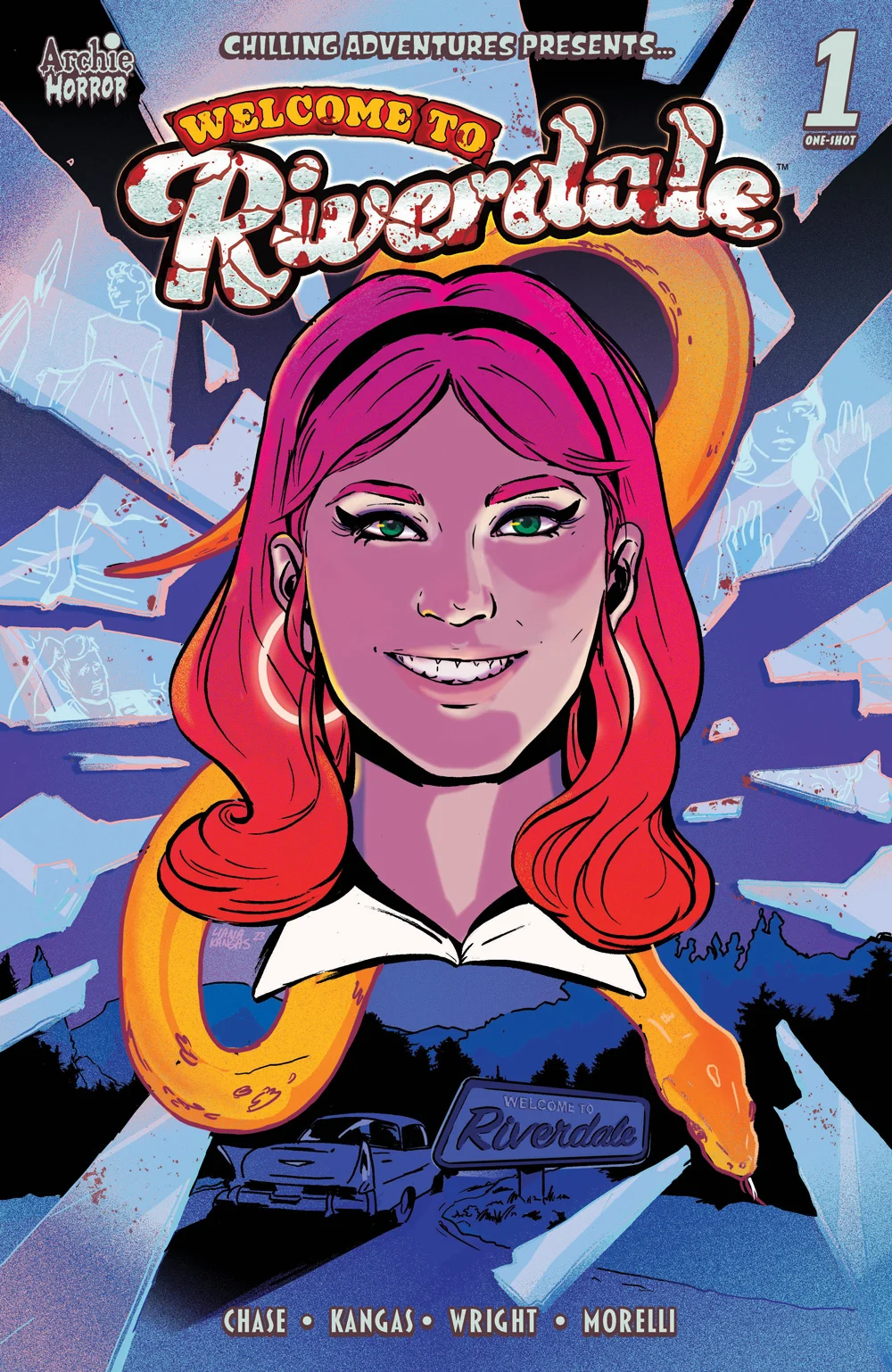 Variant Cover Art by Marguerite Sauvage: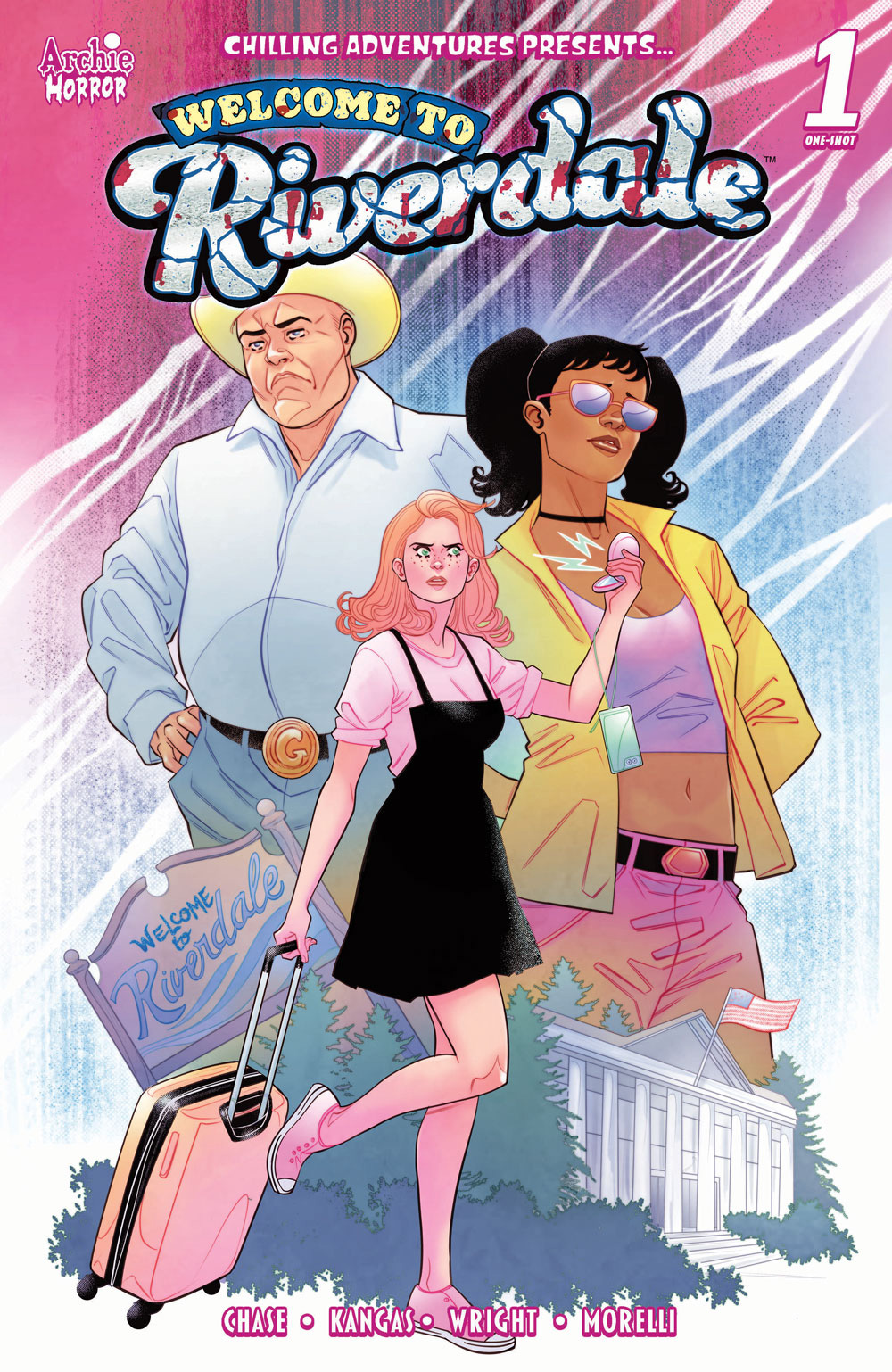 FEAR THE FUNHOUSE PRESENTS... TOYBOX OF TERROR O.S.

In Riverdale, even the toys are terrifying in this anthology one-shot set in the universe of last year's successful Fear the Funhouse comic. Three tales of dolls, robots, and puppets gone awry all thanks to the work of a shadowy toymaker and a young girl intent on revenge, in the vein of the widely successful M3GAN movie and Child's Play franchise.

Script: Timmy Heague, Danielle Paige, Michael Northrop
Art: Ryan Caskey, Tango, Ryan Jampole, Ellie Wright, Jack Morelli
Toybox of Terror ONE-SHOT CVR A Main Cover: Ryan Caskey
Cover Art by Ryan Caskey: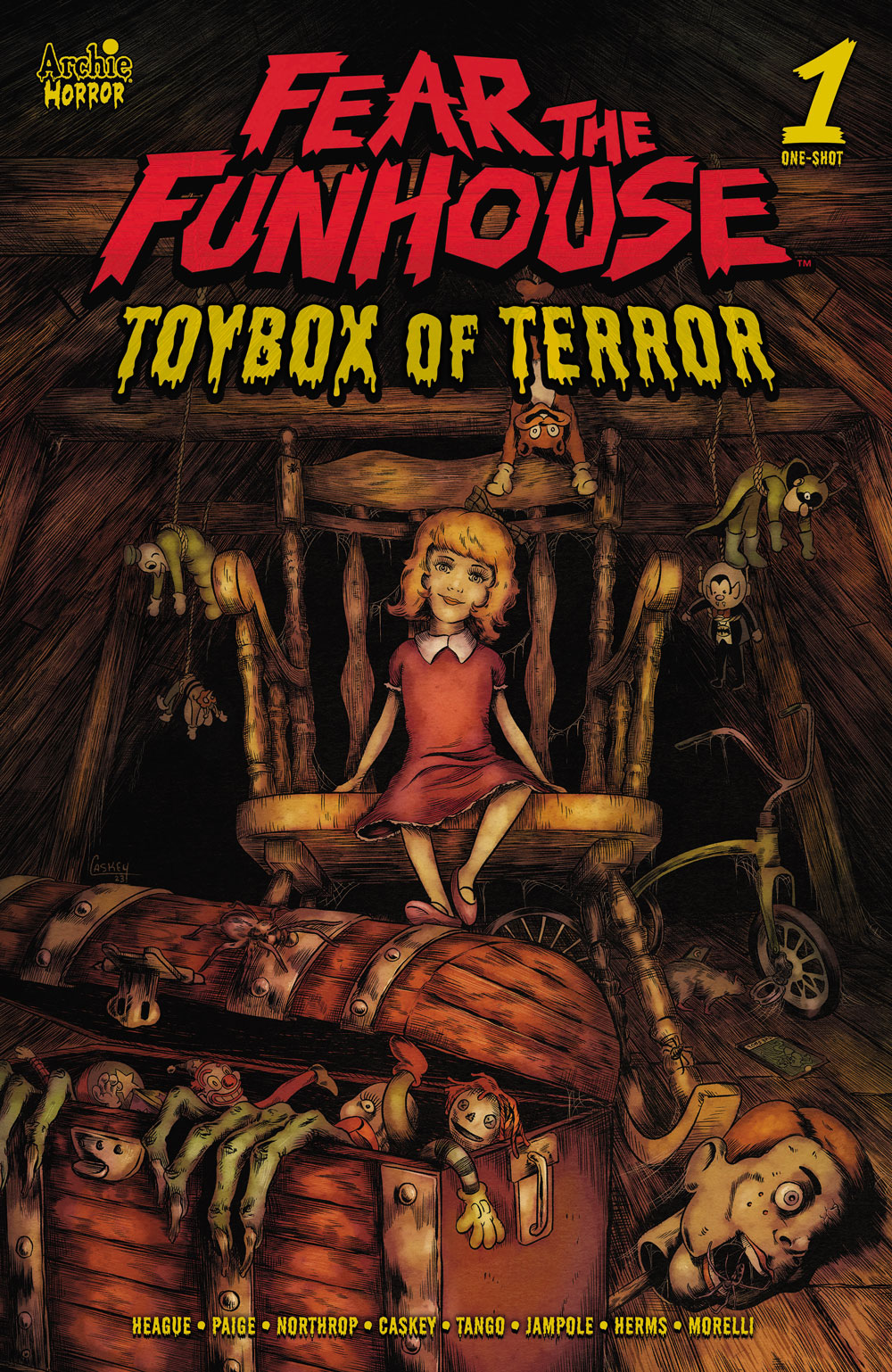 Variant Cover Art by Sweeney Boo: