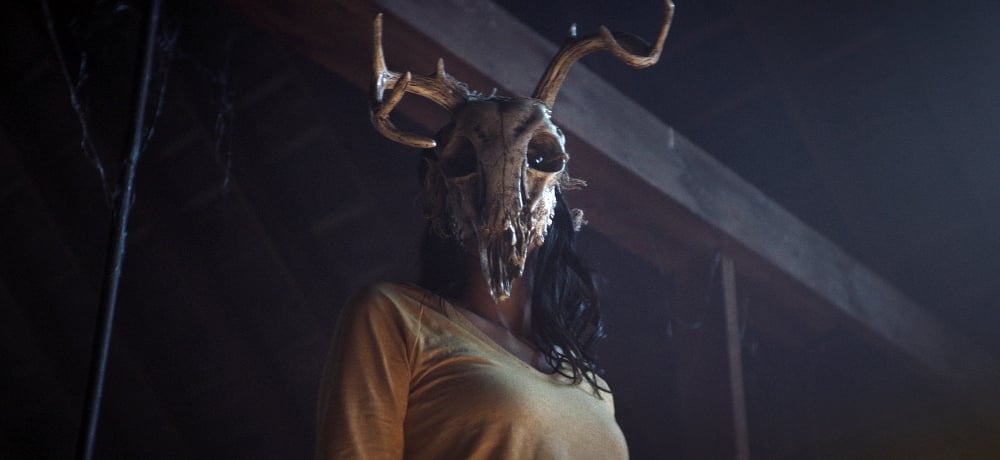 We have an eclectic slate of Blu-ray and DVD releases headed our way this week, led by Scream Factory's Collector's Edition of the Hammer Films version of The Phantom of the Opera. If you're into killer kid horror, you'll definitely want to check out Mikey, and for those of you looking to indulge in some new genre stories, The Wretched is easily one of the biggest surprises for this writer to come along in 2020.
Other releases for August 11th include Aquaslash, American Sasquatch, Skin Walker, Ozone, Watch Me Die and a double feature of The Lady Kills and Pervertissima.
Mikey: Collector's Edition (MVD Rewind, Blu-ray & DVD)
Mikey Kelvin (Brian Bonsall, Blank Check, ''Family Ties'') has been a bad boy, only nobody knows exactly how bad. Tragic and Deadly ''accidents'' seem to happen all around Mikey. So, from foster family to foster family and from school to school he goes, leaving a trail of unanswered questions. Of course, everyone knows Mikey is just a sweet, misunderstood little boy. But... remember... Jason and Freddy were once kids too! 
From the producers of Point Break comes this cult classic horror film in the tradition of The Good Son with an all-star supporting cast that includes Ashley Laurence (Hellraiser), Josie Bissett (''Melrose Place''), Mimi Craven (A Nightmare on Elm Street), John Diehl (A Time To Kill), Whit Hertford (A Nightmare on Elm Street 5: The Dream Child) and Lyman Ward (Ferris Bueller's Day Off).
SPECIAL FEATURES:
High Definition Blu-ray (1080p) presentation of the main feature in 1.78:1 aspect ratio
Audio: 2.0 Stereo
English Subtitles
NEW! Feature Length Making of Documentary: ''The Making of Mikey'' (HD, 1:27:11)
NEW! ''Mikey: Anatomy of a Scene'' with Director Dennis Dimster-Denk (HD, 13:36)
Theatrical Trailer (SD, 2:15)
Collectible Mini-Poster
The Phantom of the Opera (1962): Collector's Edition (Scream Factory, Blu-ray)
Herbert Lom stars as The Phantom in Hammer Films' celebrated production of Gaston Leroux's horror classic. Mysterious mishaps bedevil a London opera house, but when tragedy strikes during an opening night performance, it's clear that these "accidents" are the deliberate work of a deranged madman – The Phantom. When Christine (Heather Sears), the young star of a new musical is contacted by the shadowy specter, her producer investigates, tracking the ghostly Phantom to his secret underground lair. More than an evil apparition, The Phantom proves to be a brilliant composer. Disfigured and nearly destroyed, he now demands his hellish revenge. Christine, his new star, is his one weakness, and he pays the ultimate price to keep his love alive.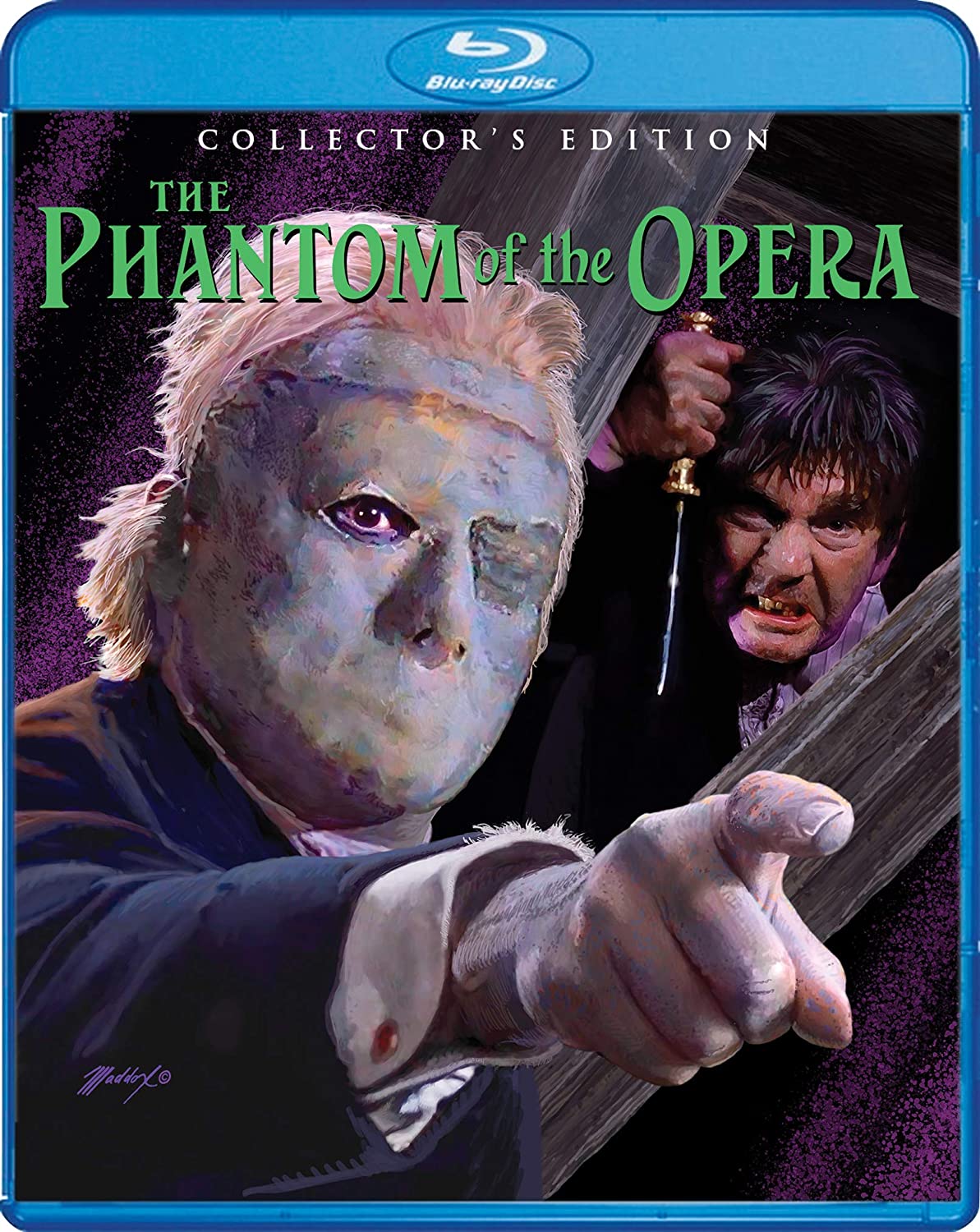 The Wretched (IFC Midnight, Blu-ray & DVD)
Following his parents' separation, a rebellious teenage boy, Ben, is sent to live with his father for the summer and work at the local marina in order to gain some form of discipline. The idyllic tourist town offers little solace for him, however, as he is forced to deal with the local, privileged teens and his father's new girlfriend. Ben's problems grow increasingly disturbing when he makes a chilling discovery about the family renting the house next door. A malevolent spirit from the woods has taken a hold of the parents and starts playing a sinister game of house, preying upon the children and wiping away any trace of their existence. Ben's suspicions of the supernatural horrors go unheeded and he launches a perilous crusade in order to put an end to the skin-walking witch's reign of terror. Chilling and suspenseful, THE WRETCHED offers a modern update to the retro young hero's mission like that of The Goonies, and promises to make viewers wary of every dark corner they encounter after witnessing its terrifying tale.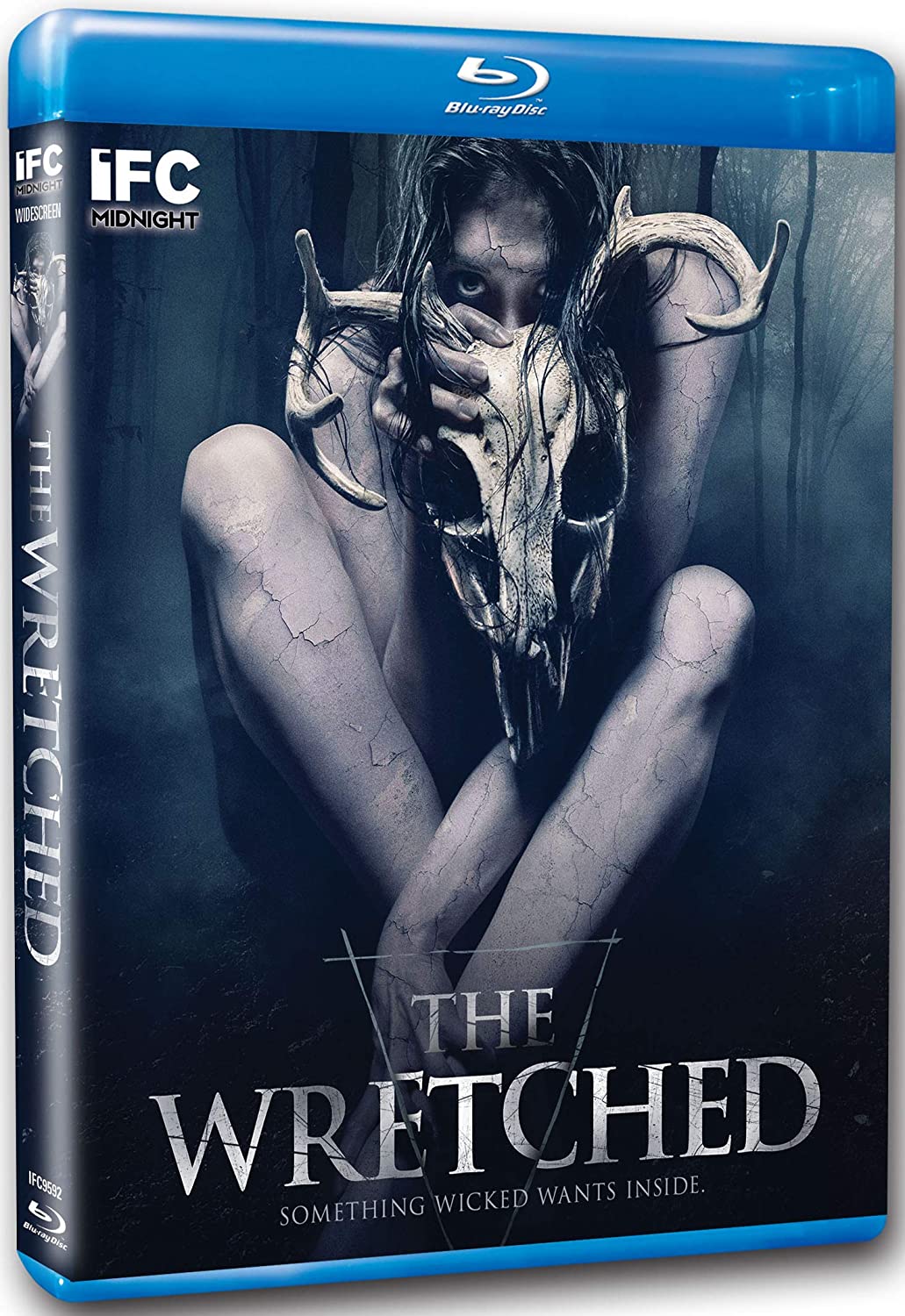 ALSO AVAILABLE THIS WEEK: 
American Sasquatch (Wild Eye Releasing, DVD)
Aquaslash (Breaking Glass, DVD)
The Lady Kills/Pervertissima (Mondo Macabro, Blu-ray)
Monstrous (Uncork'd Entertainment, DVD) 
Necrologies (SRS Cinema, DVD)
Ozone (Tempe Digital, Blu-ray & DVD) 
Skin Walker (Cleopatra, Blu-ray & DVD)
Watch Me Die (Wild Eye Raw, DVD)