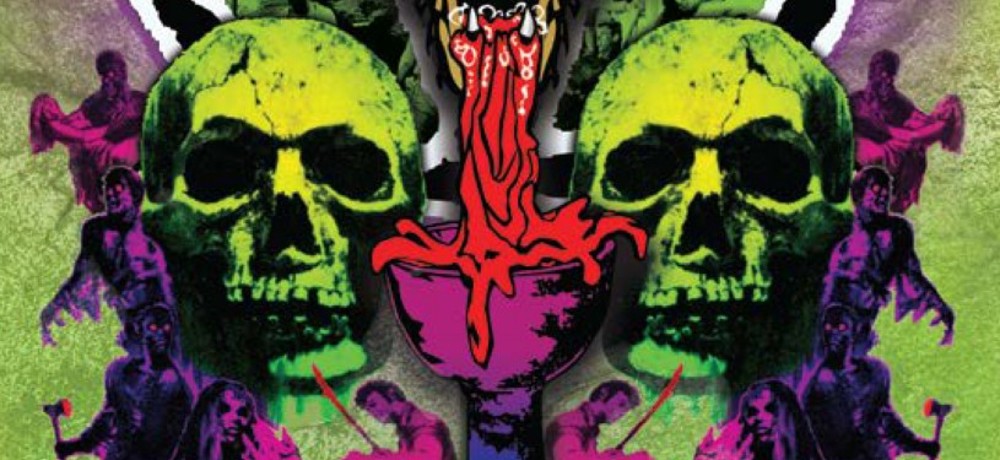 If you're in the LA area this weekend, you won't want to miss out on a 12-hr horror and cult film marathon, dedicated to Grindhouse Releasing titles, including Pieces, Cannibal Holocaust, and more! Starting at noon at Lumiere Cinema, we have all the details and ticket links:
"Grindhouse Releasing will present a 12-hour horror and cult film marathon this Saturday August 12 at the Lumiere Cinema in Los Angeles. 

Starting at noon, the event includes 35mm screenings of Lucio Fulci's THE BEYOND, Ruggero Deodato's CANNIBAL HOLOCAUST, J.P. Simon's chainsaw slasher classic PIECES, and the incredible TRAILER APOCALYPSE, a feature-length compilation exclusive to theaters featuring 4 dozen rare and insane exploitation movie trailers.

Also showing are David Durston's drive-in horror classic I DRINK YOUR BLOOD; Umberto Lenzi's Eurocrime smash THE TOUGH ONES; the '70s cult classic AN AMERICAN HIPPIE IN ISRAEL, starring Asher Tzarfati and Shmuel Wolf; and Clu Gulager in the acclaimed short film VIC, directed by Sage Stallone.

FILM: GRINDHOUSE RELEASING MARATHON – LUMIERE CINEMA (lumierecinemala.com)

The event is part of a three-day Grindhouse Celebration to launch Jason Rutherford's documentary MASTERS OF THE GRIND, an epic many years in the making that tells the shocking true story behind the most outrageous movies of all time and the directors who made them.

FILM: MASTERS OF THE GRIND – LUMIERE CINEMA (lumierecinemala.com)

Grindhouse Releasing was founded in 1996 by Sage Stallone and Academy Award-winning film editor Bob Murawski. The company's latest release IMPULSE, starring William Shatner, debuts this month on Blu-ray."