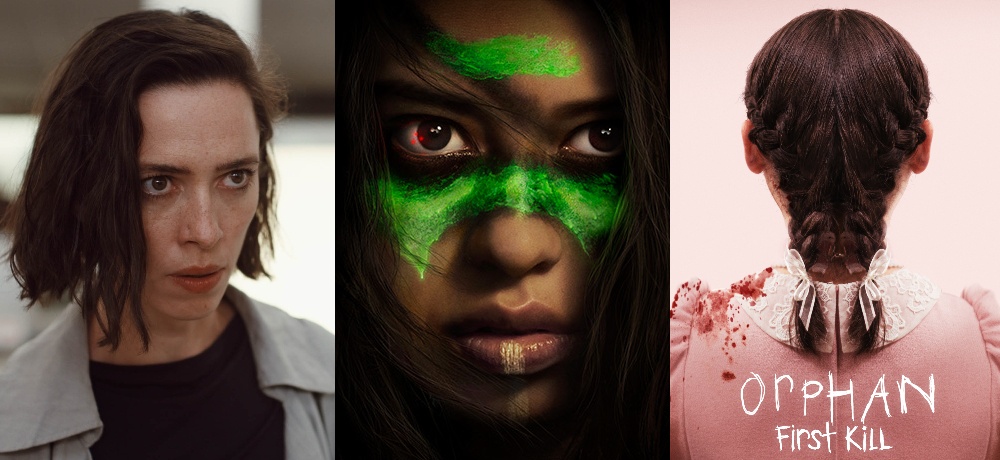 Happy August, dear readers! With Halloween season right around the corner, it seems like this month has a ton of great small-screen horror to get you ready for the impending Spooky Times ahead. There are a ton of killer genre offerings headed to a variety of platforms, plus a ton of other movies being released throughout August via Digital and On Demand platforms as well.
Take a look at our breakdown of everything being released in the next few weeks below so that you can enjoy all the great new horror and sci-fi movies and series coming home during August. Cheers! 
All Must Die (Breaking Glass Pictures) - August 2nd
A Norwegian take on the slasher genre, the film follows a group of women on a bachelorette party weekend. When they decide to play a horror role-playing game, things take a turn for deadly when they begin being picked off one-by-one.
Allegoria (RLJE Films/Shudder) - On Digital & Shudder August 2nd
A group of artists' lives becomes unwittingly entangled as their obsessions and insecurities manifest monsters, demons, and death.
Gone in the Night (Vertical Entertainment) - August 2nd
Upon arriving at a remote cabin in the redwoods, Kath (Winona Ryder) and her boyfriend (John Gallagher Jr.) find a mysterious young couple (Owen Teague and Brianne Tju) already there — the rental has apparently been double-booked. With nowhere else to go, they decide to share the cabin with these strangers. When her boyfriend mysteriously disappears with the young woman, Kath becomes obsessed and enlists an unlikely supporter (Dermot Mulroney) with finding an explanation for their sudden breakup— but the truth is far stranger than she could have ever imagined.
Hypochondriac (XYZ Films) - August 4th
Will, a young Hispanic gay potter, is one gregarious guy. His boss is terrible, but he's got a great boyfriend and a great job. Unfortunately, behind that veneer is a dark past of violence and mental illness that he is desperate to keep hidden. When his bipolar mother comes out of the woodwork after ten years of silence, he begins exhibiting unexplainable symptoms and spirals into an obsession, determined to solve this mystery of his own.
What Josiah Saw (Shudder) - Exclusively on Shudder August 4th
Everyone in town knows about the haunted Graham Farm on Willow Road. You'll hear there's a bad history to it. Josiah (Robert Patrick, The Terminator) and his youngest son, Thomas (Scott Haze, Child of God), are all that remain of this estranged family. But after experiencing terrifying visions from beyond, Josiah decides they must change their ways to right a great wrong. After being away for over two decades, Eli (Nick Stahl, Sin City) and Mary (Kelli Garner, Lars and the Real Girl), Josiah's eldest children, are enticed to sell the property and reunite at the old farmhouse in hopes of closing this haunting chapter of their lives for good. Sins of the past will be paid in full.
Prey (20th Century Studios) - Exclusively on Hulu August 5th
Set in the Comanche Nation 300 years ago, "Prey" is the story of a young woman, Naru, a fierce and highly skilled warrior. She has been raised in the shadow of some of the most legendary hunters who roam the Great Plains, so when danger threatens her camp, she sets out to protect her people. The prey she stalks, and ultimately confronts, turns out to be a highly evolved alien predator with a technically advanced arsenal, resulting in a vicious and terrifying showdown between the two adversaries.
Resurrection (IFC Films) - August 5th
Margaret's life is in order. She is capable, disciplined, and successful. Soon, her teenage daughter, who Margaret raised by herself, will be going off to a fine university, just as Margaret had intended. Everything is under control. That is, until David returns, carrying with him the horrors of Margaret's past.
The Sandman (Netflix) - Exclusively on Netflix August 5th
After years of imprisonment, Morpheus — the King of Dreams — embarks on a journey across worlds to find what was stolen from him and restore his power.
They/Them (Peacock) - August 5th
Kevin Bacon plays Owen Whistler in this slasher horror film set at an LGBTQIA+ conversion camp. Several queer and trans campers join Whistler for a week of programming intended to "help them find a new sense of freedom". As the camp's methods become increasingly more psychologically unsettling, the campers must work together to protect themselves. When a mysterious killer starts claiming victims, things get even more dangerous.  
Dawn (Uncork'd Entertainment) - August 8th
Dawn tells of an unsuspecting couple that get into a rideshare only to find out that they may have to fight for their lives as the deranged driver puts them through life and death situations. Be careful who you accept a ride from, it may be your last.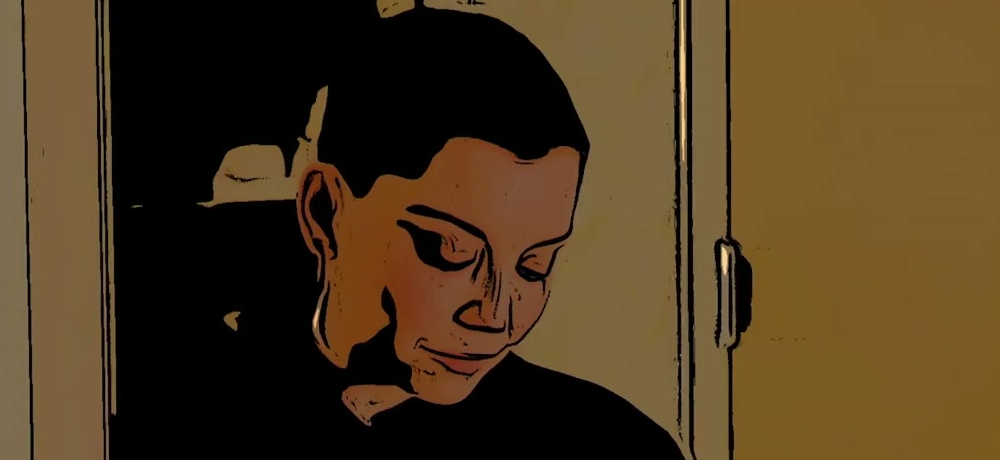 Canvas (Gravitas Ventures) - August 9th
In this midnight thriller, a demon known as 'The Painter' comes to Earth with a gruesome mission - to create new spawn from chaos and murder. FBI agent George Rohan finds himself tasked with covering up The Painter's multiplying murders, meanwhile a dogged investigative journalist, Reila Martin works to unveil George's growing web of lies.
The Dead Girl in Apartment 03 (Wild Eye Releasing) - August 9th
After recently moving to New York City, a young woman is horrified to discover that her roommate has died in their apartment under mysterious circumstances. After her body is taken away by the police, Laura soon feels an unsettling presence in the apartment and paranormal signs that she will soon be the next victim. With the help of a pair of NYC detectives, Laura must uncover the secret behind her roommate's death before it is too late.
Mareld (Mill Creek Entertainment) - August 9th
A film crew sets sail on a catamaran to film a horror film where the scenes are improvised in chronological order, keeping the cast in the dark about the story. But what happens behind the scenes may be the real horror. Blending beautiful cinematography with behind-the-scenes documentary film, this experimental feature blurs the boundary between fiction and reality.
Of The Devil (Uncork'd Entertainment) - August 9th
A desperate mother and father attempt to cure their eight-year-old son's brain tumor by enlisting the help of a shamanistic healer; when the ritual results in the child being possessed by an ancient demon, the father must now face his own demons and return to his role as a former priest in order to save his son's soul and to protect humanity from the evil that he has unleashed.
Tin Can (Epic Pictures) - August 9th
Cold, pale and in the dark, Fret (Anna Hopkins) crashes back to consciousness inside a small metal chamber. Inside her confined cell, Fret attempts to piece together how she was imprisoned. As a scientist, who was on the brink of discovering a cure from a deadly plague, Fret desperately works to escape her cell to save the last of humanity.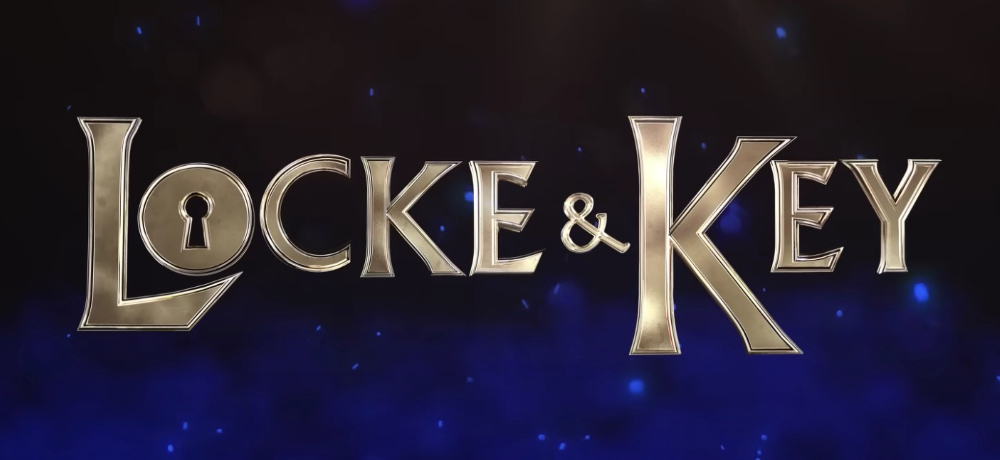 Locke & Key (Season Three) (Netflix) - Exclusively on Netflix August 10th
In the thrilling final chapter of the series, the Locke family uncovers more magic as they face a demonic new foe who's dead-set on possessing the keys.
The Andy Baker Tape (Terror Films) - August 12th
In October of 2020, food blogger Jeff Blake and his half-brother Andy Baker hit the road on a food tour that had the potential to change their lives. They were never seen again. This is their footage…
Day Shift (Netflix) - Exclusively on Netflix August 12th
Jamie Foxx stars as a hard working blue collar dad who just wants to provide a good life for his quick-witted daughter, but his mundane San Fernando Valley pool cleaning job is a front for his real source of income, hunting and killing vampires as part of an international Union of vampire hunters.
Wifelike (SP Media Group/Paramount Home Entertainment) - August 12th
A grieving detective in the near-future (Jonathan Rhys Meyers) hunts down criminals who trade artificial humans on the black market. In the fight to end AI exploitation, an underground resistance attempts to infiltrate him by sabotaging the programming of the artificial human assigned as his companion (Elena Kampouris) to behave like his late wife. She begins to question her reality as memories of a past life begin to surface in a world where nothing is as it seems.
Tales of the Walking Dead (AMC+) - Premieres August 14th; New Episodes Every Sunday
New episodic anthology series Tales of the Walking Dead is the latest series within the expanding TWD Universe. With six original one-hour standalone episodes focused on both new and established characters within the walker apocalypse, each episode has its own distinct tone and point of view – but the stakes are high in each story, pushing new, indelible characters with relentless, life-threatening choices and situations.  We get to see the apocalypse through different eyes, discovering more worlds, mythos, and mysteries of the Walking Dead.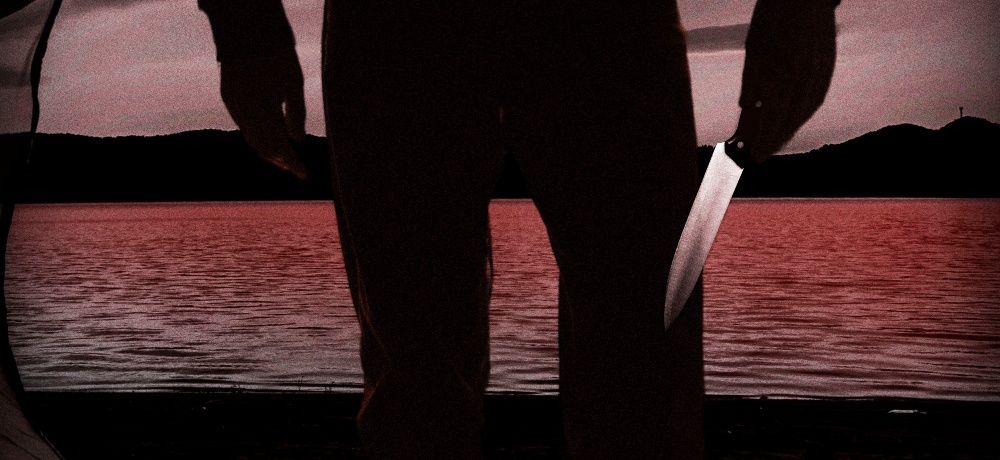 Camping Trip (Fucia Film Pictures/8Cube) - August 16th
In the summer of 2020, two couples decide to go on a COVID era camping trip after months of being in lockdown. The freedom of nature and the company of their best friends offer the group a rare sense of normality, but though secluded, they're not alone. Nearby, during a botched drop off, two goons decide to go rogue; inadvertently, implicating the campers. What started as a fun-filled vacation quickly turns into a test of loyalty and survival. Suddenly the pandemic is the least of their worries.
When I Consume You (1091 Pictures) - August 16th
A unique urban folktale set and filmed in Brooklyn, When I Consume You confronts the vulnerabilities that people struggle with every day through a genre lens to create a chillingly intimate indie horror nightmare.
Glorious (Shudder) - Exclusively on Shudder August 18th
In Glorious, Ryan Kwanten (True Blood, Kindred) plays a young man who is spiraling out of control after a bad breakup. His situation worsens after he finds himself locked inside a rest stop bathroom with a mysterious figure played by Oscar-winner J.K. Simmons (Whiplash, Being the Ricardos) speaking to him from an adjacent stall. As he tries to escape, he realizes he is an unwilling player in a situation bigger and more terrible than he could have imagined.
Get Away if You Can (Brainstorm Media) - August 19th
Hopeful that an open-ocean sail might relight the spark of their passion, a troubled married couple (played by filmmakers Terrence Martin and Dominique Braun) hits a breaking point when one's refusal to explore a foreboding deserted island sends them on a deep internal journey that will require drastic decisions in order to survive.
I Dream of a Psychopomp (Terror Films) - August 19th
A grieving widower haunted by the distressed ghost of his recently deceased wife is visited in his dreams by a psychopomp who teaches him about the spirit world and soul guiding through stories of death and the supernatural.
The Immaculate Room (Screen Media) - August 19th
Mike (Emile Hirsch) and Kate (Kate Bosworth), a seemingly perfect couple, join a psychological experiment to compete for 5 million dollars if they can last 50 days in a sleek, white room in complete isolation. No phones, no family – only the Voice of the Immaculate Room keeping them in check if they think of straying. But as the clock ticks down, the Room becomes more than it seems, putting them through cruel tests to break their resolve and resurfacing private demons which they may not survive.
Orphan: First Kill (Paramount) - On Digital & Paramount+ August 19th
Esther's terrifying saga continues in this thrilling prequel to the original and shocking horror hit, Orphan.  After orchestrating a brilliant escape from an Estonian psychiatric facility, Esther travels to America by impersonating the missing daughter of a wealthy family. Yet, an unexpected twist arises that pits her against a mother who will protect her family from the murderous "child" at any cost.
The Ghost Lights (Terror Films) - August 26th
A journalist returns home after the death of her father and discovers a mysterious cassette tape describing strange disappearances and mysterious lights appearing in the skies of West Texas. In an effort to connect with the memory of her late father, she sets out on a cross-state road trip to discover the truth.
Maneater (Saban Films) - August 26th
What better place to drown your sorrows than an idyllic island paradise? That was the idea when Jesse's friends convinced her to not let a broken engagement stand in the way of enjoying her prepaid honeymoon. Their sorrows weren't the only thing going to drown on their trip especially with a man-eating shark swimming just below the surface.
Watcher (Shudder) - Exclusively on Shudder August 26th
As a serial killer stalks the city, a young actress who just moved to town with her boyfriend notices a mysterious stranger watching her from across the street in this terrifying thriller. 
Where's Rose (TriCoast Worldwide) - August 30th
Just days before he leaves for college, Eric's (Ty Simpkins) little sister, Rose, goes missing. When Rose is found, something about her has changed. Eric must convince his family that something evil lives within the little girl before he goes away to school.