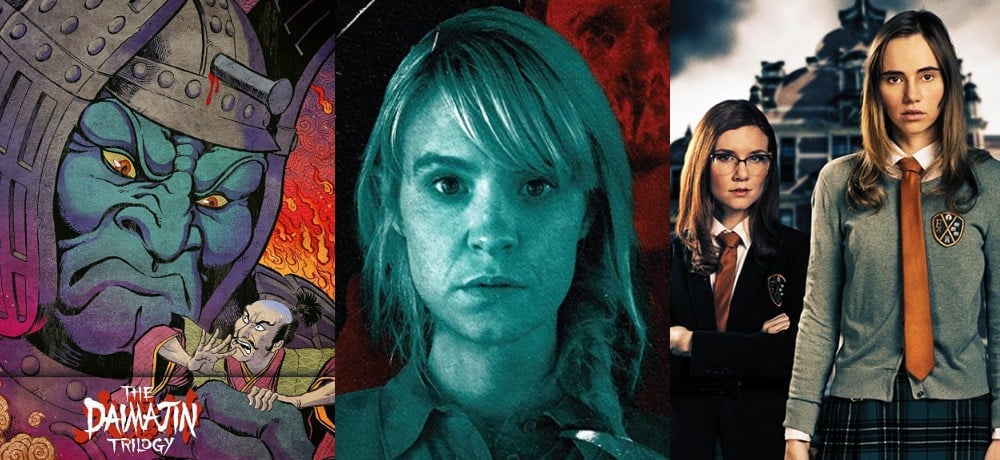 Hello, everyone! To kick off this month's horror and sci-fi home media releases, we have an eclectic array of titles coming out this week. In terms of recent genre films, RLJE Films is releasing both Lucky by Natasha Kermani and Simon Barrett's Seance on Tuesday, and if you're a fan of the original Transformers movie (like this writer is), Shout! Factory has put together an incredible-looking Steelbook to celebrate the film's 35th anniversary as well.
Arrow Video is keeping busy with two different sets of genre classics with their Sergio Martino Collection and The Daimajin Trilogy, and Code Red is showing some love to Butcher, Baker, Nightmare Maker this Tuesday with a special edition Blu-ray release.
Other titles headed home on August 3rd include Night Feeder, Dead Again, It Wants Blood, and Tailgate.   
Butcher, Baker, Nightmare Maker AKA Night Warning: Special Edition (Code Red, Blu-ray)
Terror begins when a night of murder and bloodshed leads bigoted police detective Joe Carlson (Bo Svenson, Walking Tall Part 2, Choke Canyon, Breaking Point) to try to frame orphaned high school basketball player Billy Lynch (Jimmy McNichol, Escape From El Diablo). However, Billy's aunt Cheryl (Susan Tyrrell, Fat City, Forbidden Zone) is the real knife-wielding culprit, and with Billy about to graduate, her twisted urge to keep him all to herself is about to erupt in a wave of carnage. No one is safe when an unstable lawman and a psychotic aunt converge in a shocking climax you'll never forget! Julia Duffy (TV's Newhart) and Bill Paxton (Aliens, Mortuary) co-star in this cult shocker directed by TV great William Asher (Johnny Cool). Now see this cutting-edge thriller in HD from a 2k scan from the original camera negatives!
Special Features:
2017 2K Scan from the Original Camera Negative

Audio Commentary by Producer/Writer Steven Breimer and Co-Writer Alan Jay Glueckman, Moderated by Mondo Digital's Nathaniel Thompson

Audio Commentary by Star Jimmy McNichol

On Camera Interviews with Stars Jimmy McNichol and Susan Tyrrell, Actor Steven Eastin, Make-Up Artist Allan A. Alpone and Producer Steve Breimer

Theatrical Trailer

Reversible NIGHT WARNING Art

Limited Edition O-Card Slipcase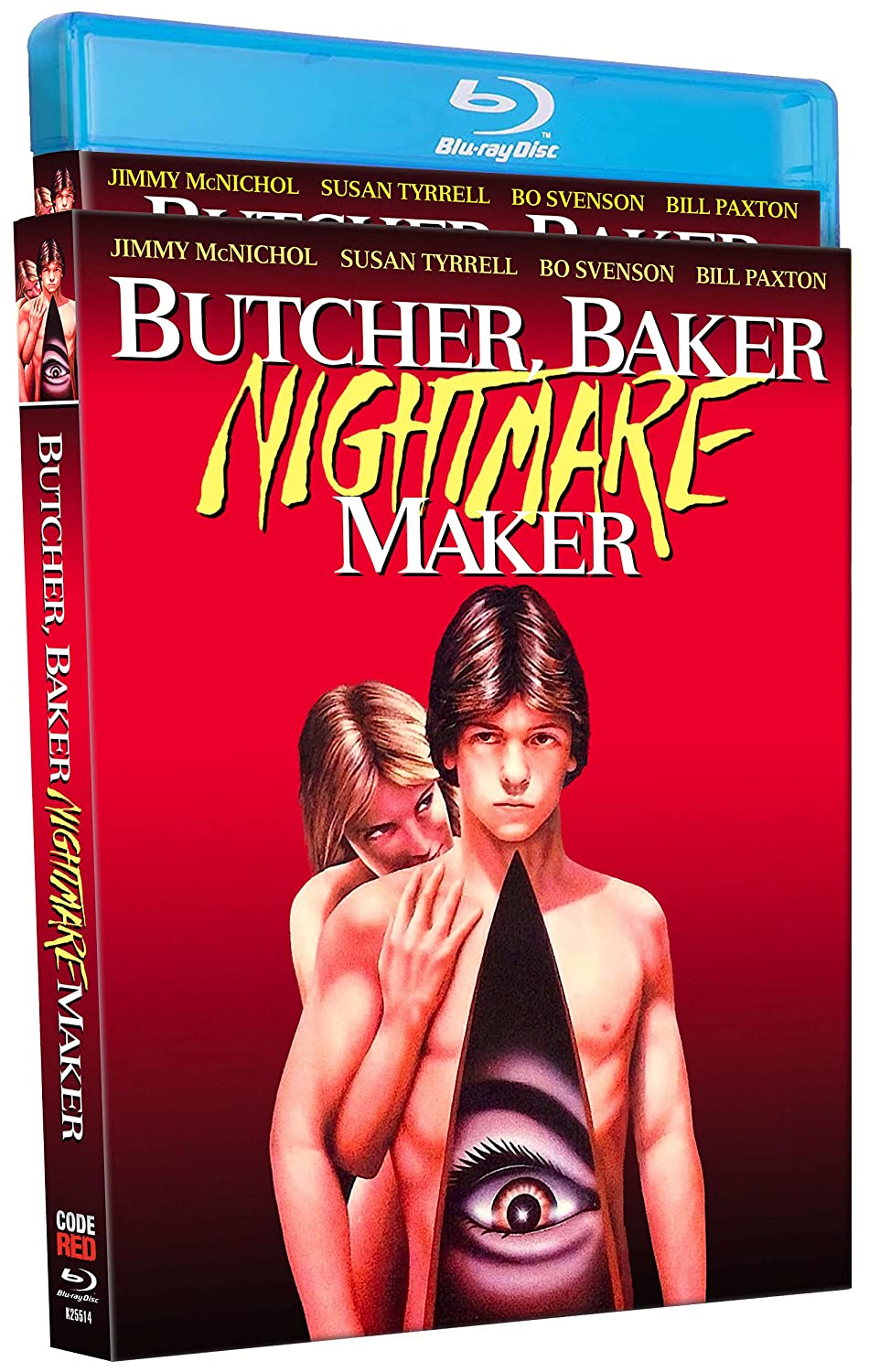 The Daimajin Trilogy: 3-Disc Limited Edition Set (Arrow Video, Blu-ray)
The Daimajin Trilogy saw Daieis Kyoto studios bringing its own iconic movie monster to life in a unique but short-lived series that transplants the Golem legend to Japan's Warring States period of the late-16th century.
In Daimajin, directed by Kimiyoshi Yasuda (Yokai Monsters, Zatoichi on the Road), the young son and daughter of the benevolent feudal lord Hanabusa flee to the mountains when their parents are slain by the treacherous usurper Odate. Ten years later, when the elderly priestess who has harbored them is also murdered, the rage of the slumbering ancient god that lies beneath the crumbling giant stone idol hidden deep in the forests in the mountains is invoked. In Return of Daimajin, Kenji Misumi (Tale of Zatoichi, Lone Wolf and Cub) brings his usual stylistic flourish, as the wrathful deity is roused from his new home on an island in the middle of a lake by the violent incursions of a vicious warlord. In the final film, Wrath of Daimajin, by veteran jidaigeki director Kazuo Mori, four young boys make a perilous trip to elicit the help of the ancient mountain god in freeing their family members who have been enslaved by a tyrannical lord.
Remarkably overlooked in the West, these three thrilling tales of feudal oppression and divine retribution meted out by the iconic stone warrior of the title combine lavish period detail with jaw-dropping special effects.
LIMITED EDITION CONTENTS:
High Definition Blu-ray (1080p) presentation of the three Daimajin films

Lossless original Japanese and dubbed English mono audio for all films

Optional English subtitles

Illustrated collectors 100 page book featuring new essays by Jonathan Clements, Keith Aiken, Ed Godziszewski, Raffael Coronelli, Erik Homenick, Robin Gatto and Kevin Derendorf

Postcards featuring the original Japanese artwork for all three films

Reversible sleeves featuring original and newly commissioned artwork by Matt Frank
DISC ONE - DAIMAJIN:
Brand new audio commentary by Japanese film expert Stuart Galbraith IV

Newly filmed introduction by critic Kim Newman

Bringing the Avenging God to Life, a brand new exclusive video essay about the special effects of the Daimajin films by Japanese film historian Ed Godziszewski

Alternate opening credits for the US release as Majin - The Monster of Terror

Trailers for the original Japanese and US releases

Image gallery
DISC TWO - RETURN OF DAIMAJIN:
Brand new audio commentary by Japanese film experts Tom Mes and Jasper Sharp

My Summer Holidays with Daimajin, a newly filmed interview with Professor Yoneo Ota, director of the Toy Film Museum, Kyoto Film Art Culture Research Institute, about the production of the Daimajin films at Daiei Kyoto

From Storyboard to Screen: Bringing Return of Daimajin to Life, a comparison of several key scenes in Return of Daimajin with the original storyboards

Alternate opening credits for the US release as Return of the Giant Majin

Trailers for the original Japanese and US releases

Image gallery
DISC THREE - WRATH OF DAIMAJIN:
Brand new audio commentary by Asian historian Jonathan Clements

Interview with cinematographer Fujio Morita discussing his career at Daiei and his work on the Daimajin Trilogy

Trailers for the original Japanese release

Image Gallery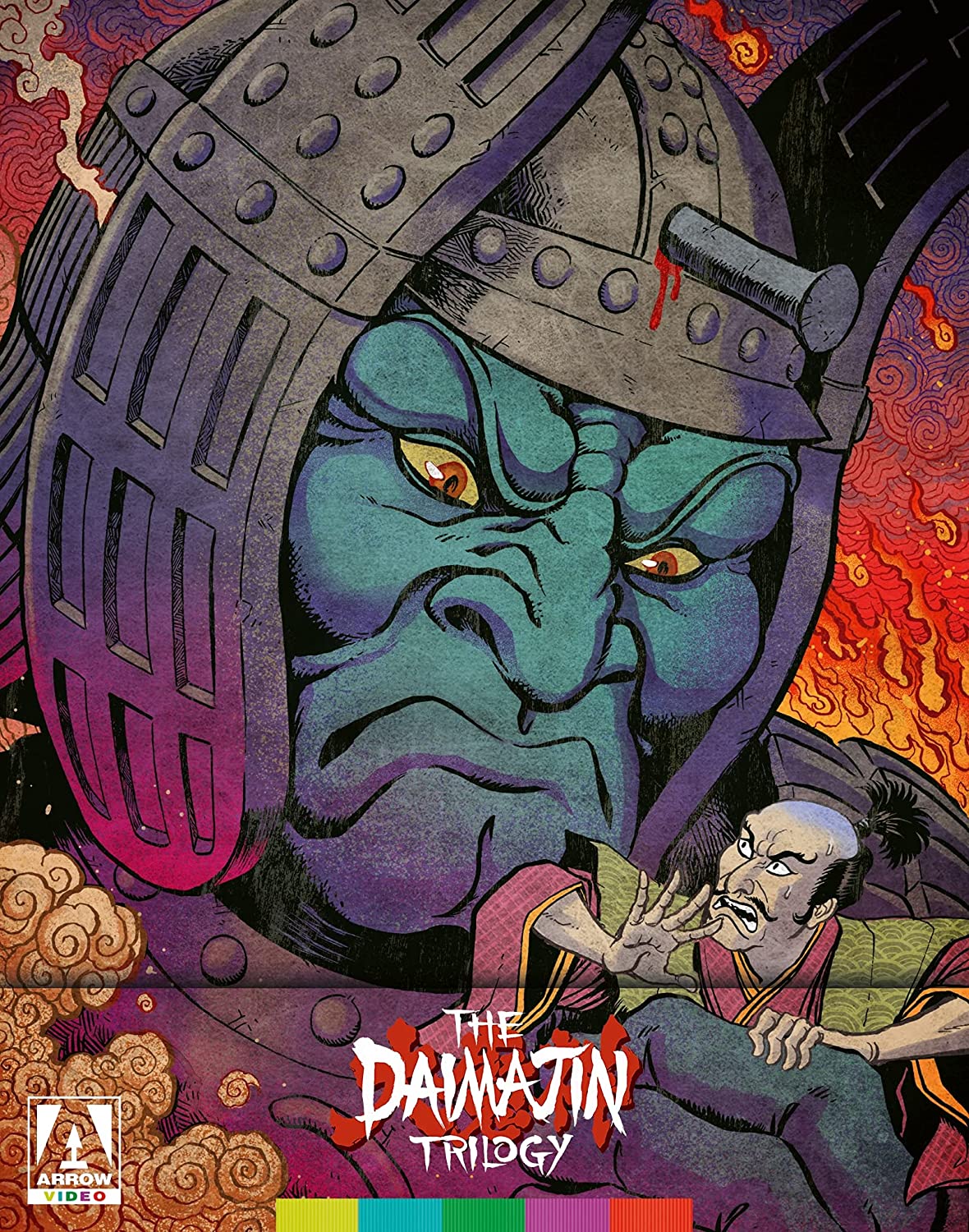 Destination Marfa (SP Releasing, DVD)
Destination Marfa follows four lifelong friends who decide to veer off the road and venture into a small West Texas town known as Marfa, where they encounter mysterious lights as the line between reality and fantasy become increasingly blurred​.
Todd and Savante play opposing forces in the town of Marfa. Also starring are Brittany Jo Alvarado, Kyle Colton, Marcus Jahn, Tracy Perez, Richard Riehle, Lisa Roumain, Neil Sandilands, and Scot Scurlock​​. ​
Written and directed by Andy Stapp, the surrealist, sci-fi thriller was ​filmed throughout Texas. The film's producers are Stelio Savante​, and​ Starla Christian​ with Stapp serving as executive produce​r​.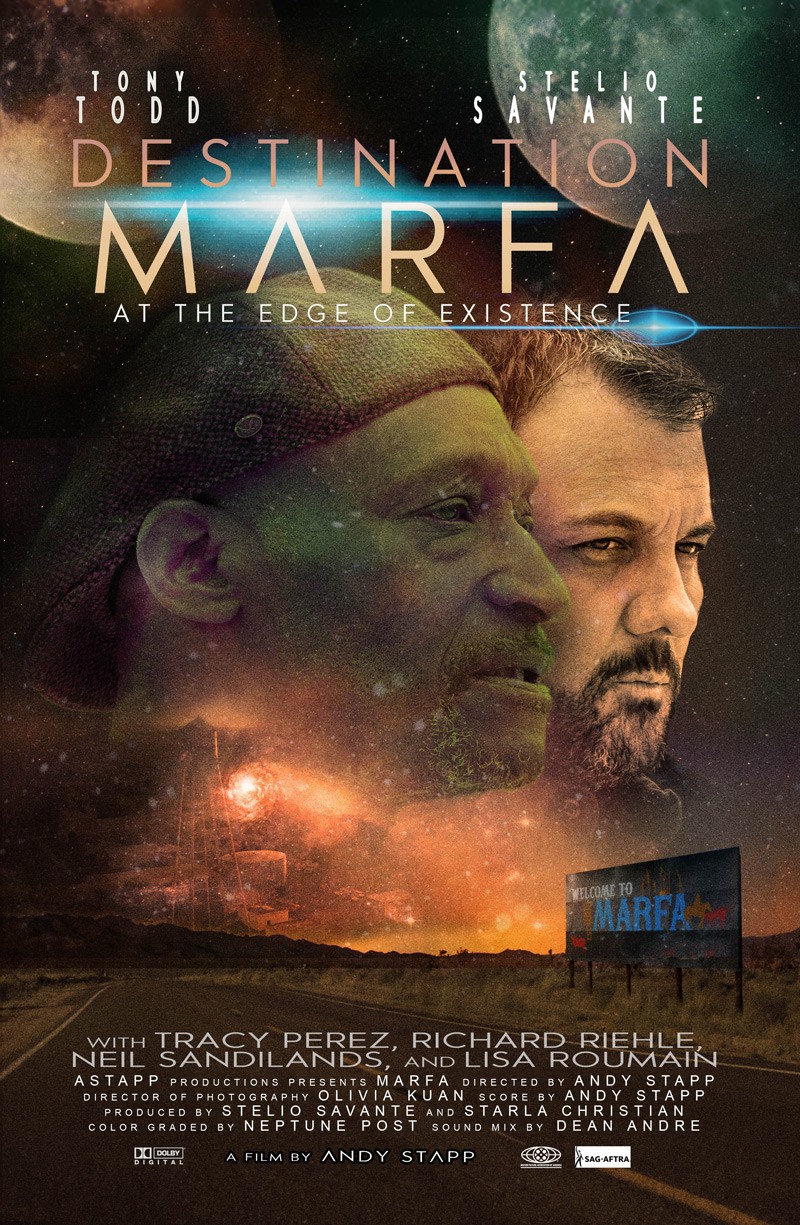 Lucky (RLJE Films, DVD)
Life takes a sudden turn for May, a popular self-help book author, when she finds herself the target of a mysterious man with murderous intentions. Every night without fail, he comes after her, and every day the people around her barely seem to notice. With no one to turn to, May is pushed to her limits and must take matters into her own hands to survive and to regain control of her life.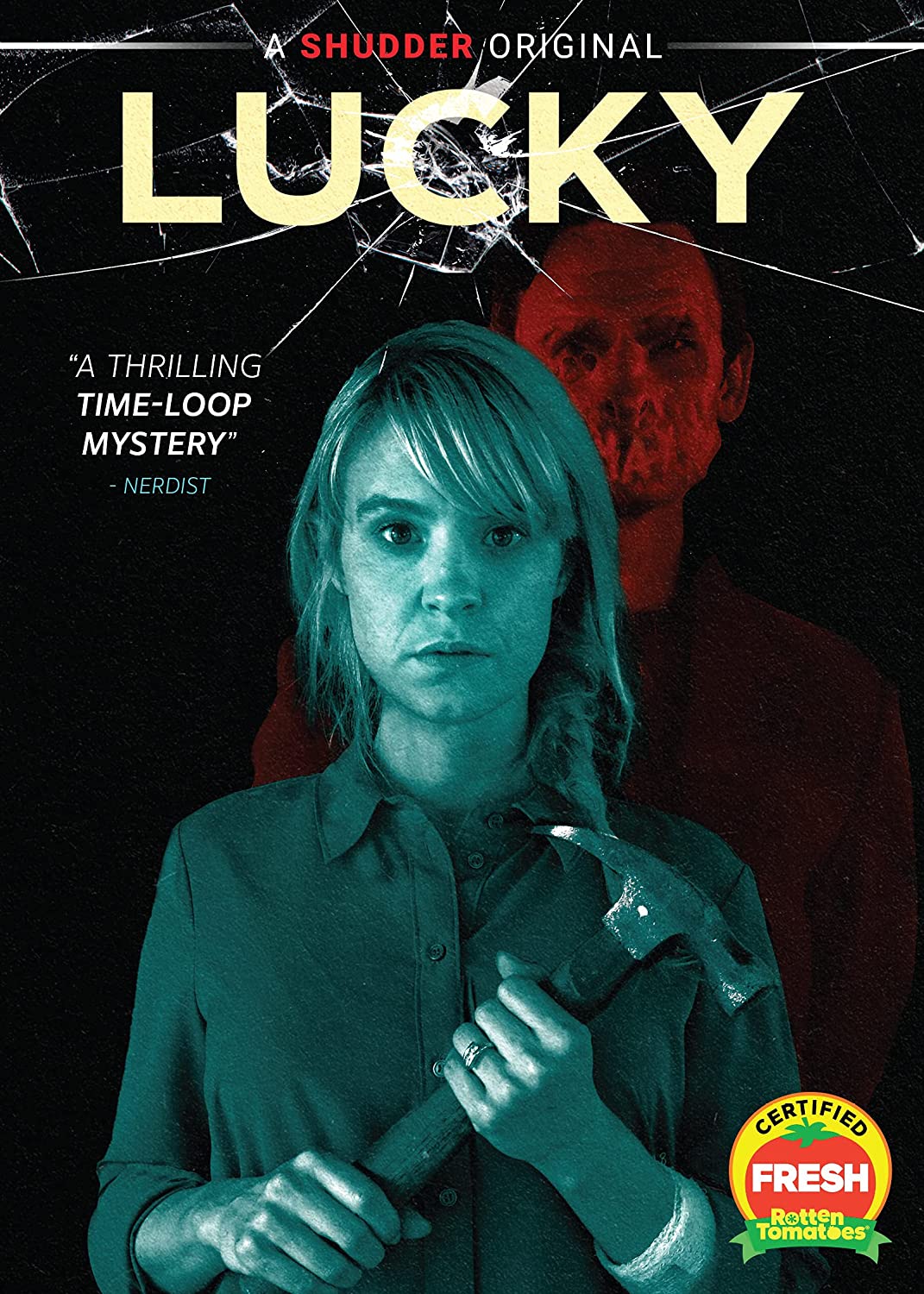 Seance (RLJE Films, Blu-ray & DVD)
In SEANCE, Camille Meadows is the new girl at the prestigious Edelvine Academy for Girls. Soon after her arrival, six girls invite her to join them in a late-night ritual, calling forth the spirit of a dead former student who reportedly haunts their halls. But before morning, one of the girls is dead, leaving the others wondering what they may have awakened.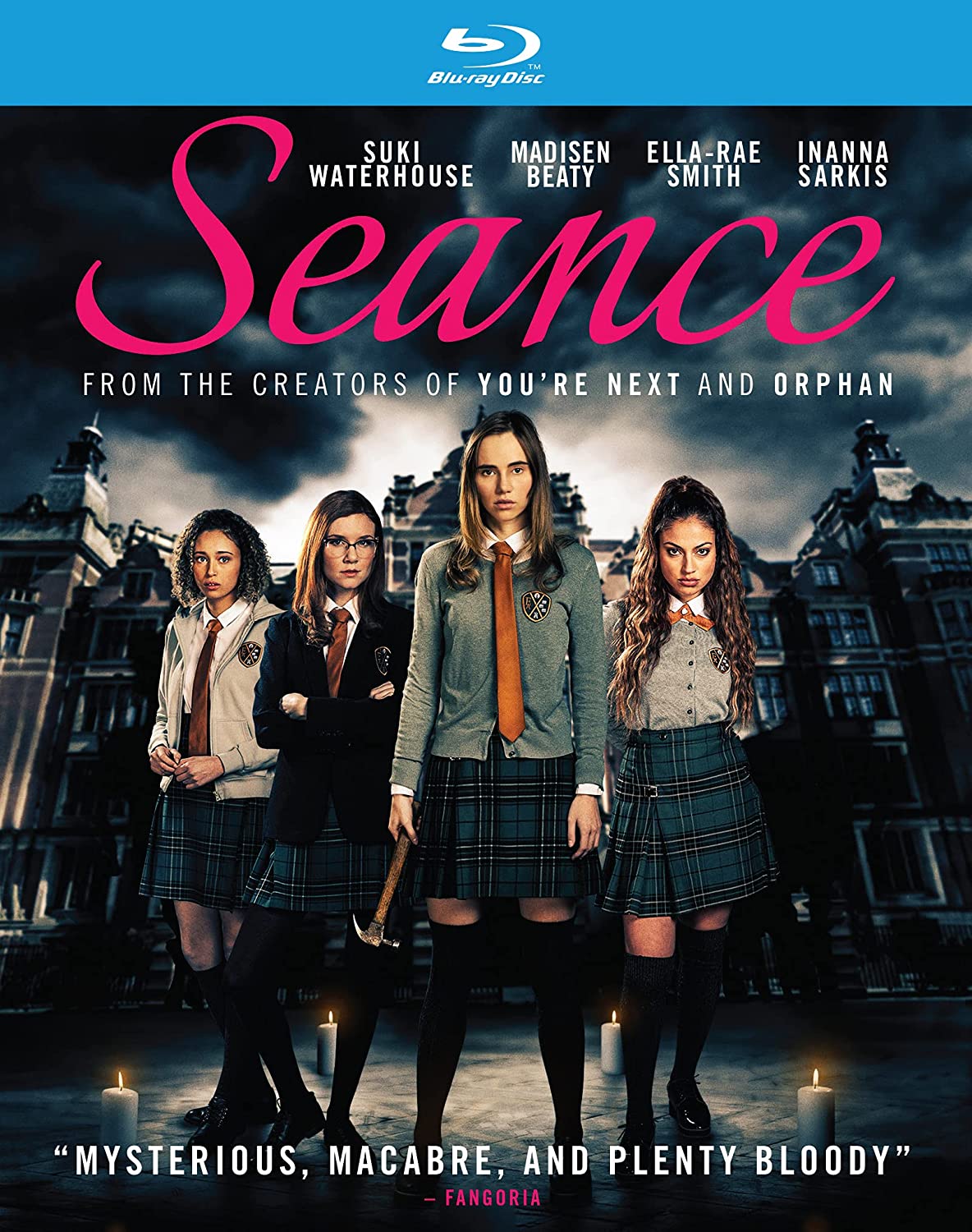 The Sergio Martino Collection (Arrow Video, Blu-ray)
One of Italian cinema's most celebrated and prolific filmmakers, Sergio Martino worked across a range of genres, but is arguably best known for his giallo thrillers. This collection brings together three of his finest.
In The Case of the Scorpion's Tail, recently widowed Lisa Baumer is summoned to Athens to collect her husband's generous life insurance policy, but soon discovers others are willing to kill to get their hands on it. In the Edgar Allan Poe-inspired Your Vice is a Locked Room and Only I Have the Key, abrasive drunk Oliviero amuses himself by holding drunken orgies and abusing his long-suffering wife… but when a series of grisly murders shakes the local community, Oliviero finds himself in the frame. Finally, The Suspicious Death of a Minor combines giallo and crime thriller tropes as undercover cop Paolo pursues the Milanese criminal outfit responsible for the brutal murder of an underage prostitute, but finds himself up against a killer-for-hire who's bumping off witnesses before they have a chance to talk.
Featuring sensational casts of genre stalwarts, including Edwige Fenech, George Hilton, Anita Strindberg and Luigi Pistilli, with scripts by giallo master Ernesto Gastaldi and sensuous scores by maestro Bruno Nicolai, this is an essential collection for any Italian cult cinema fan.
SPECIAL EDITION CONTENTS:
Three films from Sergio Martino: The Case of the Scorpion's Tail, Your Vice is a Locked Room and Only I Have the Key, and The Suspicious Death of a Minor, restored in 2K from the original camera negative

High Definition Blu-ray (1080p) presentation for all films

Original uncompressed mono Italian and English audio tracks

Optional English subtitles for Italian audio and English subtitles for the deaf and hard of hearing for English audio

Newly commissioned artwork by Marc Schoenbach
THE CASE OF THE SCORPION'S TAIL:
Audio commentary with writer Ernesto Gastaldi, moderated by filmmaker Federico Caddeo (in Italian with English subtitles)

Under the Sign of the Scorpion – an interview with star George Hilton

The Scorpion Tales – an interview with director Sergio Martino

Jet Set Giallo – an analysis of Sergio Martino's films by Mikel J. Koven, author of La Dolce Morte: Vernacular Cinema and the Italian Giallo Film

The Case of the Screenwriter Auteur – a video essay by Troy Howarth, author of So Deadly, So Perverse: 50 Years of Italian Giallo Films

Theatrical trailer

Image gallery

Reversible sleeve featuring original and newly commissioned artwork by Chris Malbon
YOUR VICE IS A LOCKED ROOM AND ONLY I HAVE THE KEY:
Through the Keyhole – an interview with director Sergio Martino

Unveiling the Vice – making-of retrospective featuring interviews with Martino, star Edwige Fenech and screenwriter Ernesto Gastaldi

Dolls of Flesh and Blood: The Gialli of Sergio Martino – a visual essay by Michael Mackenzie exploring the director's unique contributions to the giallo genre

The Strange Vices of Ms. Fenech – film historian Justin Harries on the Your Vice actress' prolific career

Eli Roth on Your Vice and the genius of Martino

Reversible sleeve featuring original and newly commissioned artwork by Matthew Griffin
THE SUSPICIOUS DEATH OF A MINOR:
Audio commentary by Troy Howarth, author of So Deadly, So Perverse: 50 Years of Italian Giallo Films

Violent Milan – an interview with co-writer/director Sergio Martino

Reversible sleeve featuring original and newly commissioned artwork by Chris Malbon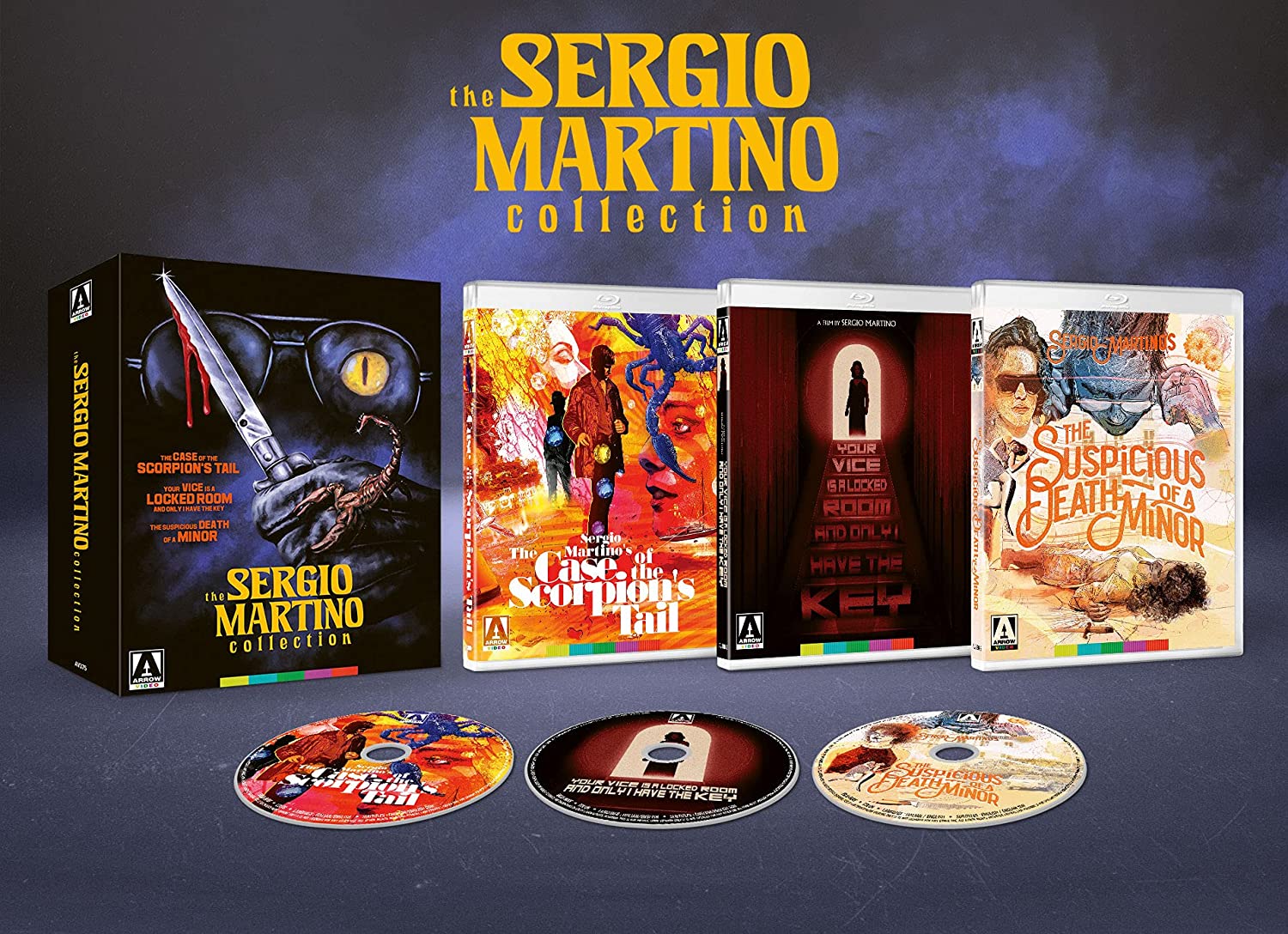 The Transformers: The Movie 35th Anniversary Limited Edition Steelbook (Shout! Factory, Blu-ray)
The year is 2005 … For millennia, the heroic Autobots, led by Optimus Prime (Peter Cullen), have been at war with the evil Megatron (Frank Welker) and his Decepticons over control of their home planet of Cybertron. However, an even greater threat – Unicron (Orson Welles, Citizen Kane), a colossal converting planet that devours everything in its path – is heading right for Cybertron. The only hope is the Autobot Matrix of Leadership. Will the Autobots be able to save themselves and their home world in time?
An all-star cast, including Judd Nelson (The Breakfast Club), Leonard Nimoy (Star Trek), Eric Idle (the Monty Python films) and Robert Stack (The Untouchables), brings this inimitable, explosively entertaining Autobot adventure to life.
Bonus Content:
NEW 4K Transfer Of Original Film Elements

NEW Feature-Length Storyboards, Including Deleted, Alternate And Extended Sequences

NEW Fathom Events 30th Anniversary Featurette, Including Stan Bush's Acoustic Performances Of "The Touch" And "Dare"

'Til All Are One – A Comprehensive Documentary Looking Back At The Transformers: The Movie With Members Of The Cast And Crew, Including Story Consultant Flint Dille, Cast Members Gregg Berger, Susan Blu, Neil Ross, Dan Gilvezan, Singer/Songwriter Stan Bush, Composer Vince DiCola And Others!

Audio Commentary With Director Nelson Shin, Story Consultant Flint Dille And Star Susan Blu

Archival Featurettes – "The Death Of Optimus Prime," "The Cast & Characters," And "Transformers Q&A"

Animated Storyboards

Original Theatrical Trailers

TV Spots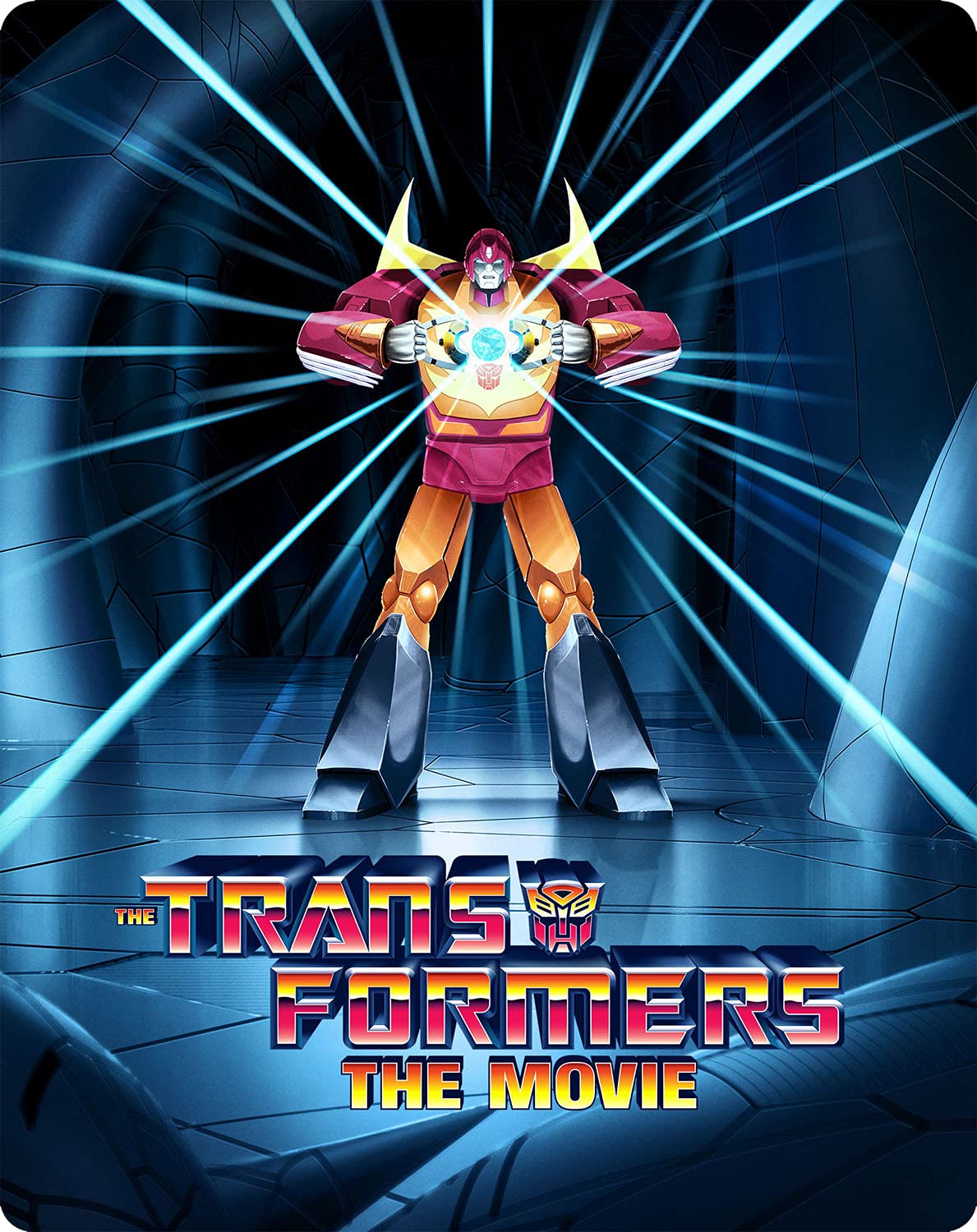 ALSO AVAILABLE THIS WEEK:
Dead Again (ITN Distribution, DVD)
It Wants Blood (Acid Bath Productions, Blu-ray & DVD)
Night Feeder (SRS Cinema, Blu-ray)
Tailgate (Greenfield Media, DVD)