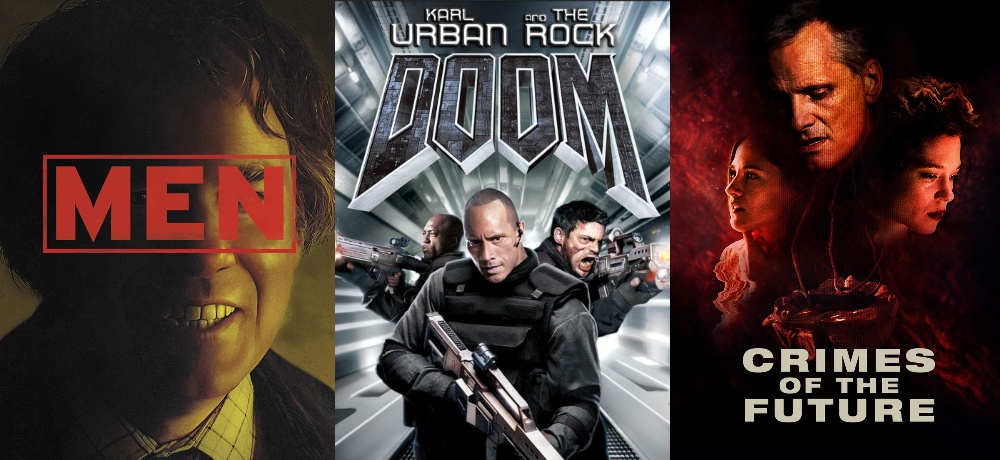 Hello, dear readers! We have this week's horror and sci-fi home media releases on tap for you today, and there's a lot of great stuff hitting a variety of formats today. In terms of new genre offerings, David Cronenberg's Crimes of the Future and Men from Alex Garland arrive on Blu-ray and DVD, and we have a few older titles getting some love this week, too. Doom is getting a special 4K release, James Bond III's Def by Temptation is celebrating a brand new Blu-ray release, and Paramount has given Paul W.S. Anderson's Event Horizon a 4K upgrade this week as well.
Other titles headed home on August 9th include L.A. AIDS Jabber and the 2010 indie horror YellowBrickRoad.
Crimes of the Future (Decal Releasing/NEON, Blu-ray & DVD)
As the human species adapts to a synthetic environment, the body undergoes new transformations and mutations. With his partner Caprice (Léa Seydoux), Saul Tenser (Viggo Mortensen), celebrity performance artist, publicly showcases the metamorphosis of his organs in avant-garde performances. Timlin (Kristen Stewart), an investigator from the National Organ Registry, obsessively tracks their movements, which is when a mysterious group is revealed… Their mission – to use Saul's notoriety to shed light on the next phase of human evolution.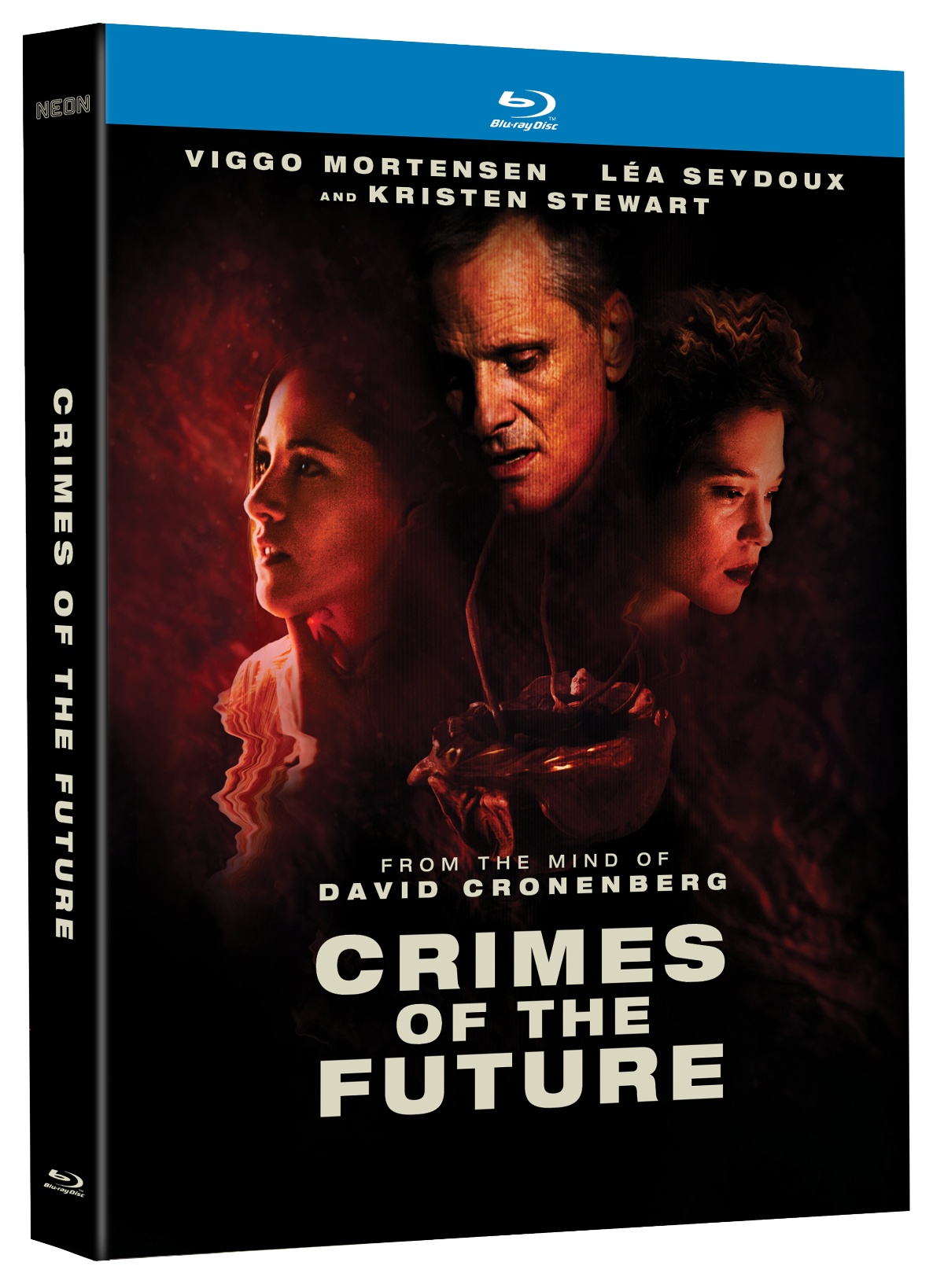 Def by Temptation (Troma, Blu-ray)
Joel (James Bond III) grew up in the church but has started questioning his beliefs. After sensing a supernatural presence from his deceased father, Joel becomes compelled to visit his cousin, K (Kadeem Hardison) in New York. But shortly after arriving, he and K become embroiled in a series of mysterious homicides of local men, all of whom were last seen in the company of a mysterious and beautiful woman, who has now set her bloodthirsty sights on K...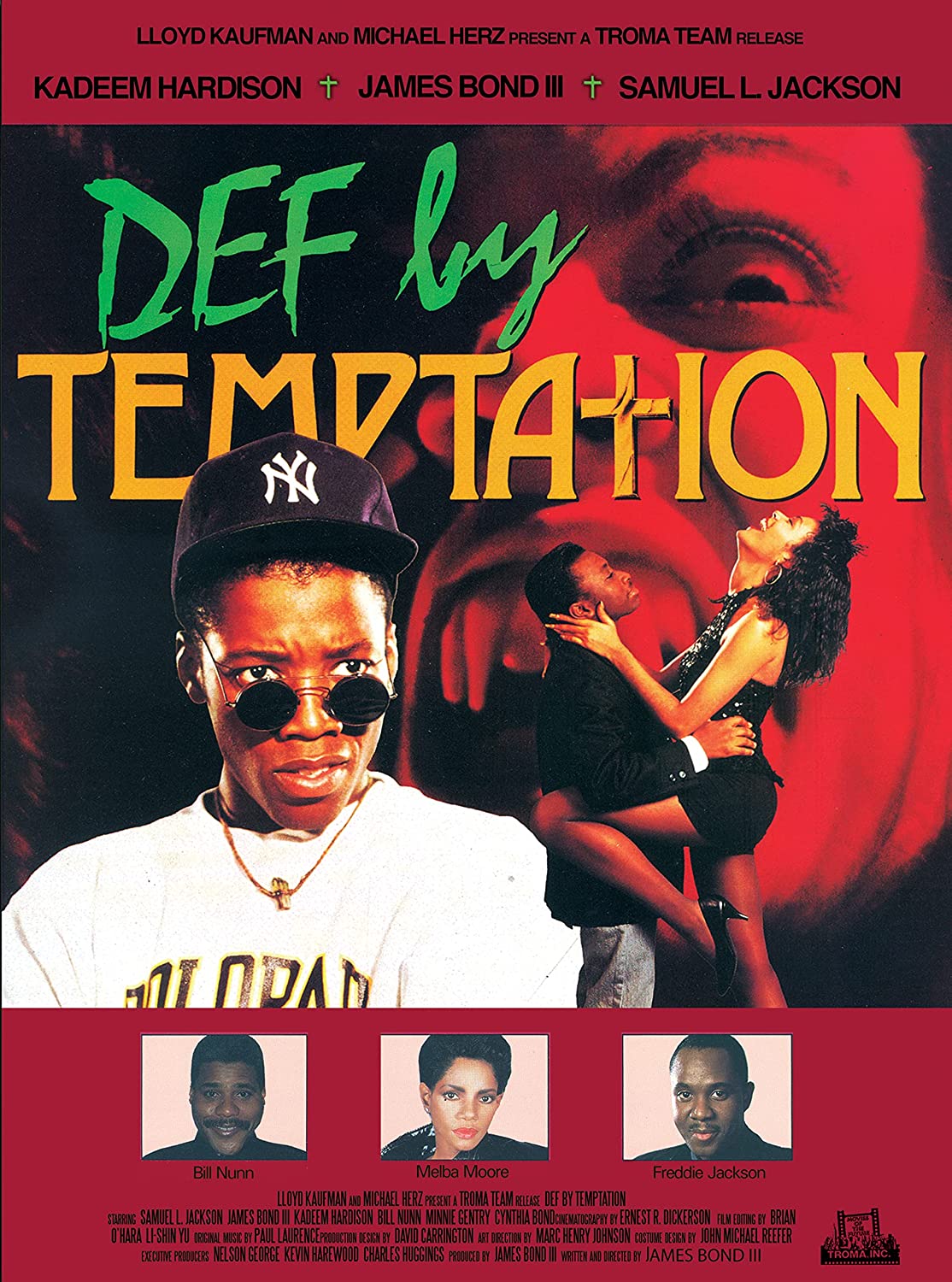 Doom: Unrated Extended Edition 4K (Universal Pictures Home Entertainment, 4K Ultra HD/Blu-ray/Digital)
A team of space marines known as the Rapid Response Tactical Squad, led by Sarge (The Rock), is sent to a science facility on Mars after somebody reports a security breach. There, they learn that the alert came after a test subject, a mass murderer purposefully injected with alien DNA, broke free and began killing people. Dr. Grimm (Rosamund Pike), who is related to team member Reaper (Karl Urban), informs them all that the chromosome can mutate humans into monsters -- and is highly infectious.
Bonus Content:
Includes 4K UHD, Blu-ray and a digital copy of Doom (Subject to expiration. Go to NBCUCodes.com for details.)
Features High Dynamic Range (HDR10) for Brighter, Deeper, More Lifelike Color
First Person Shooter Sequence
First-Person Shooter Sequence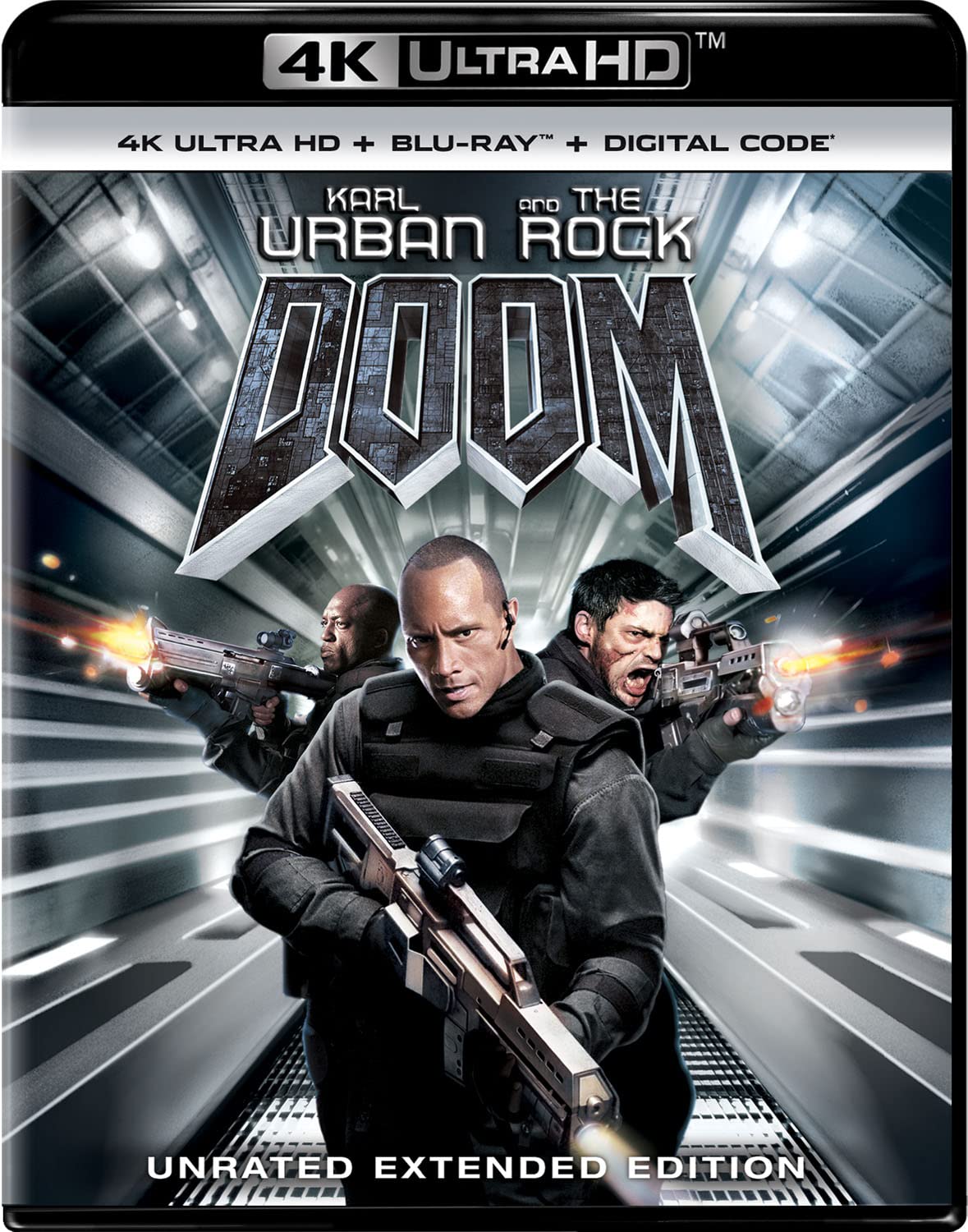 Event Horizon 4K: Limited Edition Steelbook (Paramount Home Entertainment, 4K Ultra HD/Blu-ray/Digital)
Celebrating 25 years of terror, EVENT HORIZON comes to 4K Ultra-HD in this limited edition, collectible steelbook. Seven years ago, pioneering research spacecraft "Event Horizon" mysteriously vanished without a trace on its maiden voyage. But then, in the darkness of deep space, a persistent signal prompts a rescue crew to wing its way through the galaxy on a bold rescue mission. What they uncover is an unimaginable interstellar horror that will test the entire team's sanity and souls.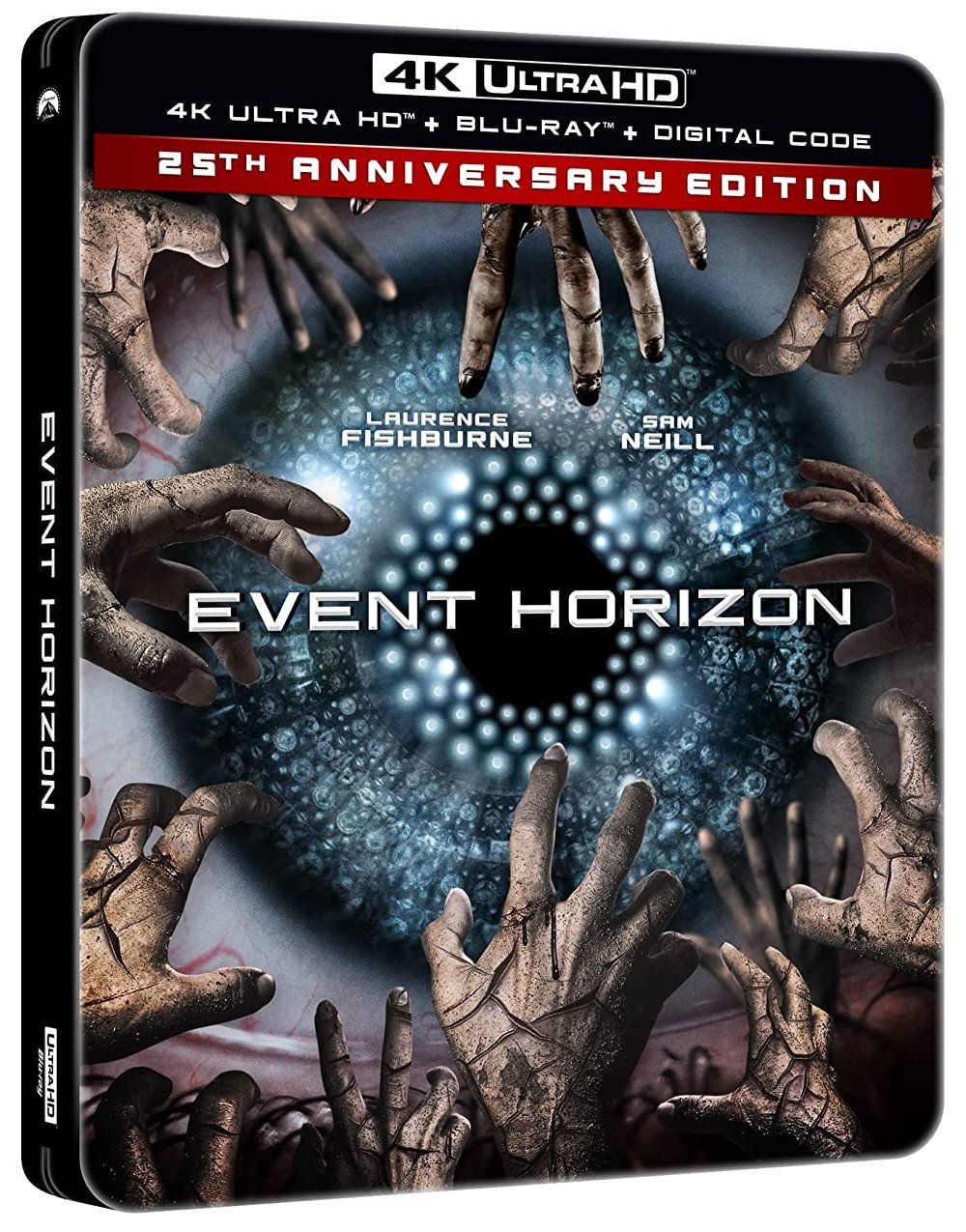 Men (Lionsgate, Blu-ray/DVD/Digital & DVD)
In the aftermath of a personal tragedy, Harper (Jessie Buckley) retreats alone to the beautiful English countryside, hoping to have found a place to heal.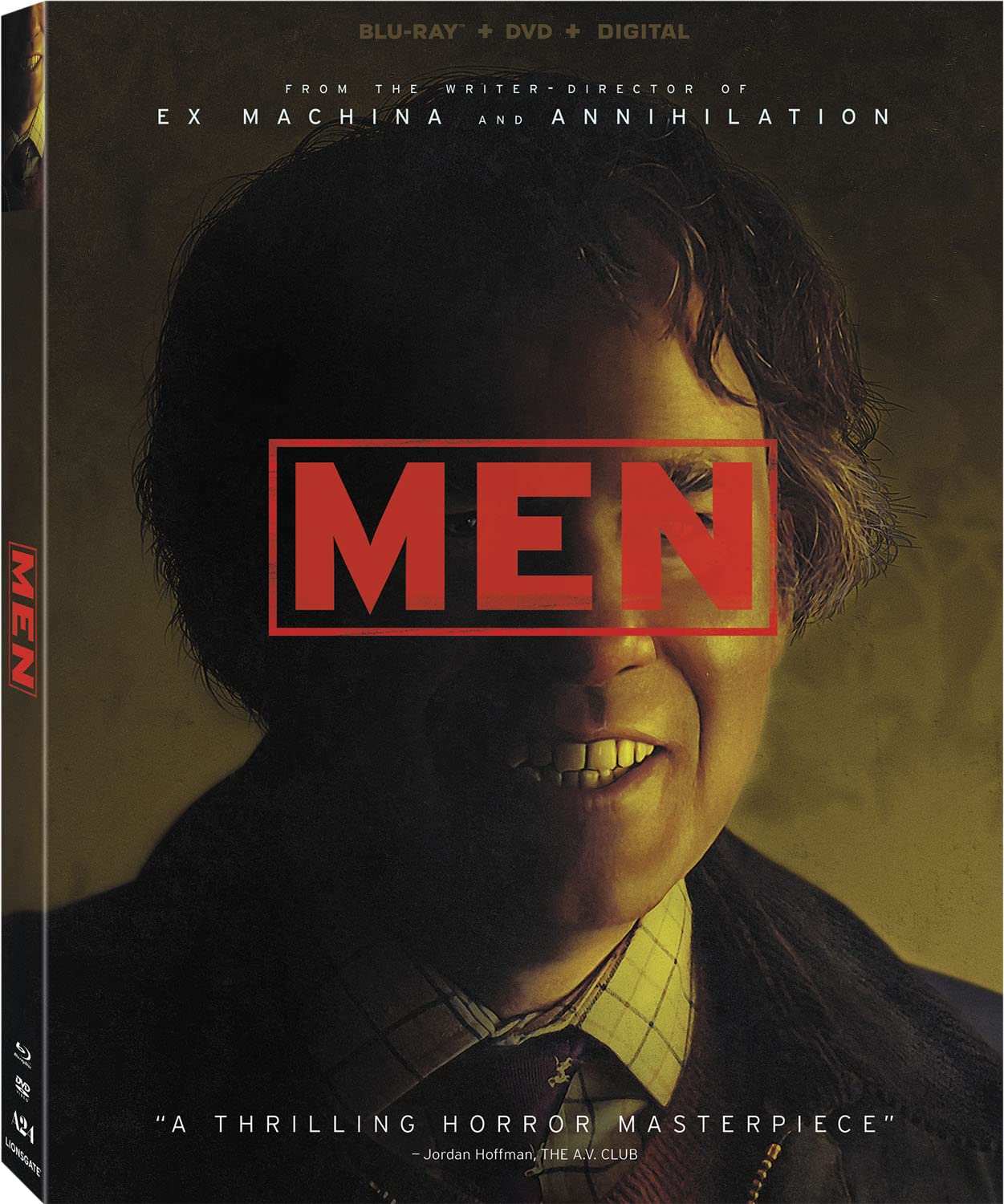 ALSO AVAILABLE THIS WEEK:
L.A. AIDS Jabber: Collector's Edition (Visual Vengeance, Blu-ray)
YellowBrickRoad: Special Edition (Lightyear Video, Blu-ray)