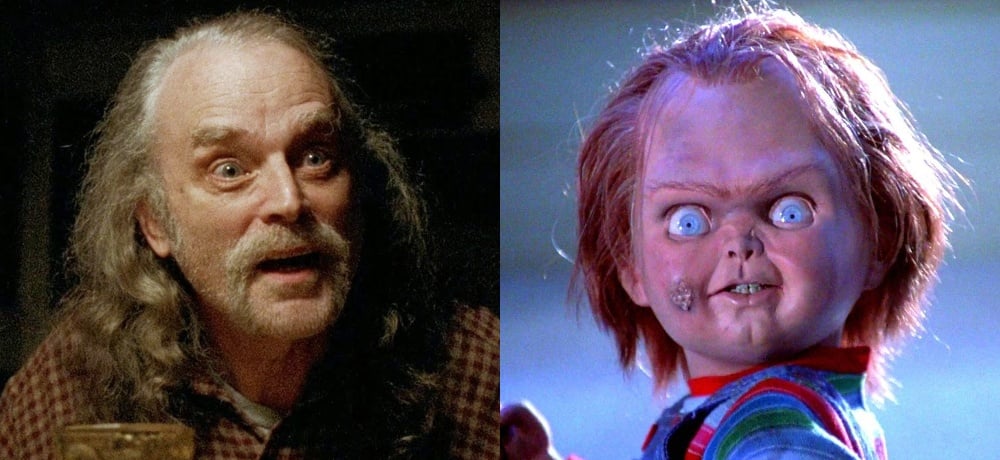 Following the release of its first teaser video, it's now been revealed that Brad Dourif will return to the Child's Play franchise to voice the title character in the new Chucky TV series coming to SYFY and the USA Network in 2021.
Entertainment Weekly confirms the news of Dourif's casting for the new Chucky show that's executive produced by Don Mancini, David Kirschner, and Nick Antosca.
Dourif has previously provided the voice for Chucky in seven feature films, and also played the serial killer Charles Lee Ray that becomes trapped inside the Good Guys doll (Mark Hamill voiced a different version of the doll in the 2019 remake).
No other casting news has been confirmed at this time, but we'll be sure to keep Daily Dead readers updated as more details are divulged. In the meantime, we have the previous video and press release with additional info on the new series:
From the Press Release: SYFY has placed a straight to series order for CHUCKY, the red-haired, freckled-faced doll possessed by the soul of serial killer Charles Lee Ray. Produced by UCP, the series will be executive produced by creator Don Mancini ("Hannibal," SYFY's CHANNEL ZERO), David Kirschner ("Hocus Pocus," "Frailty"), and Nick Antosca (Hulu's "The Act," SYFY's CHANNEL ZERO) via his banner Eat the Cat, through his overall deal with the studio. Emmy®-nominated Harley Peyton ("Twin Peaks," SYFY's CHANNEL ZERO) will also serve as executive producer. Mancini, who penned the film franchise, will also write the adaptation, serve as showrunner and direct the first episode.

"The character Don and David created has terrified audiences for over 30 years. The longevity and legacy of Chucky speaks to the creative storytelling and the loyal fans the film series has collected over the years," said Chris McCumber, President, Entertainment Networks - USA & SYFY. "We are excited to once again partner with Nick and UCP on this new SYFY series, and are incredibly proud to bring Chucky to television for the first time with the original creators."

In the new CHUCKY television series, after a vintage Chucky doll turns up at a suburban yard sale, an idyllic American town is thrown into chaos as a series of horrifying murders begin to expose the town's hypocrisies and secrets. Meanwhile, the arrival of enemies — and allies — from Chucky's past threatens to expose the truth behind the killings, as well as the demon doll's untold origins as a seemingly ordinary child who somehow became this notorious monster.

In 1988, Chucky slashed his way into the pop culture zeitgeist with the premiere of "Child's Play" directed and co-written by Tom Holland, produced by Kirschner, and based on a story by Mancini. The international sensation spawned six sequels, all of which Mancini wrote and Kirschner produced. Mancini also directed three of the films in the franchise: "Seed of Chucky" (2004), "Curse of Chucky" (2013) and "Cult of Chucky" (2017).