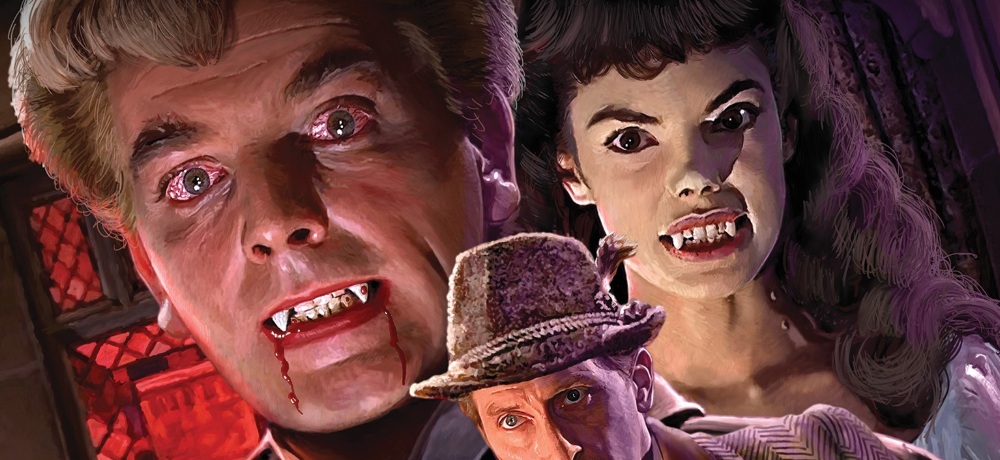 In addition to their upcoming Blu-ray release of one of the most buzzed-about horror movies of this year, Relic, Scream Factory will also continue to celebrate vintage Hammer horror films this November with a new Collector's Edition Blu-ray release of Brides of Dracula.
The Brides of Dracula Collector's Edition Blu-ray is due out on November 10th and will include a new transfer.
Special features have yet to be announced, but in the meantime, you can check out the official announcement and new cover art by Mark Maddox below, and in case you missed it, read Scott Drebit's Drive-In Dust Offs entry on Brides of Dracula!
From Scream Factory: "Our love for Hammer Films continues with an upgraded version of BRIDES OF DRACULA starring Peter Cushing from us in an all-new definitive edition!

Details we have currently are as follows:

• National street date for North America (Region A) is 11/10.

• This is being presented as a Collector's Edition release and will come guaranteed with a slipcover in its first three months of release.

• The newly commissioned artwork you see pictured comes to us from artist Mark Maddox (Dracula: Prince of Darkness, Frankenstein Created Woman). This art will be front-facing and the reverse side of the wrap will feature the original theatrical artwork.

• New extras are in progress and will be announced on a later date. We can confirm today though that we are proceeding with a new transfer of the film!

Pre-order now directly from us @ https://www.shoutfactory.com/…/brides-of-dracula-collector-…

The first 500 orders from our site will receive an exclusive limited-edition 18" x 24" rolled poster of the exclusive new illustration."
Cover art from Facebook: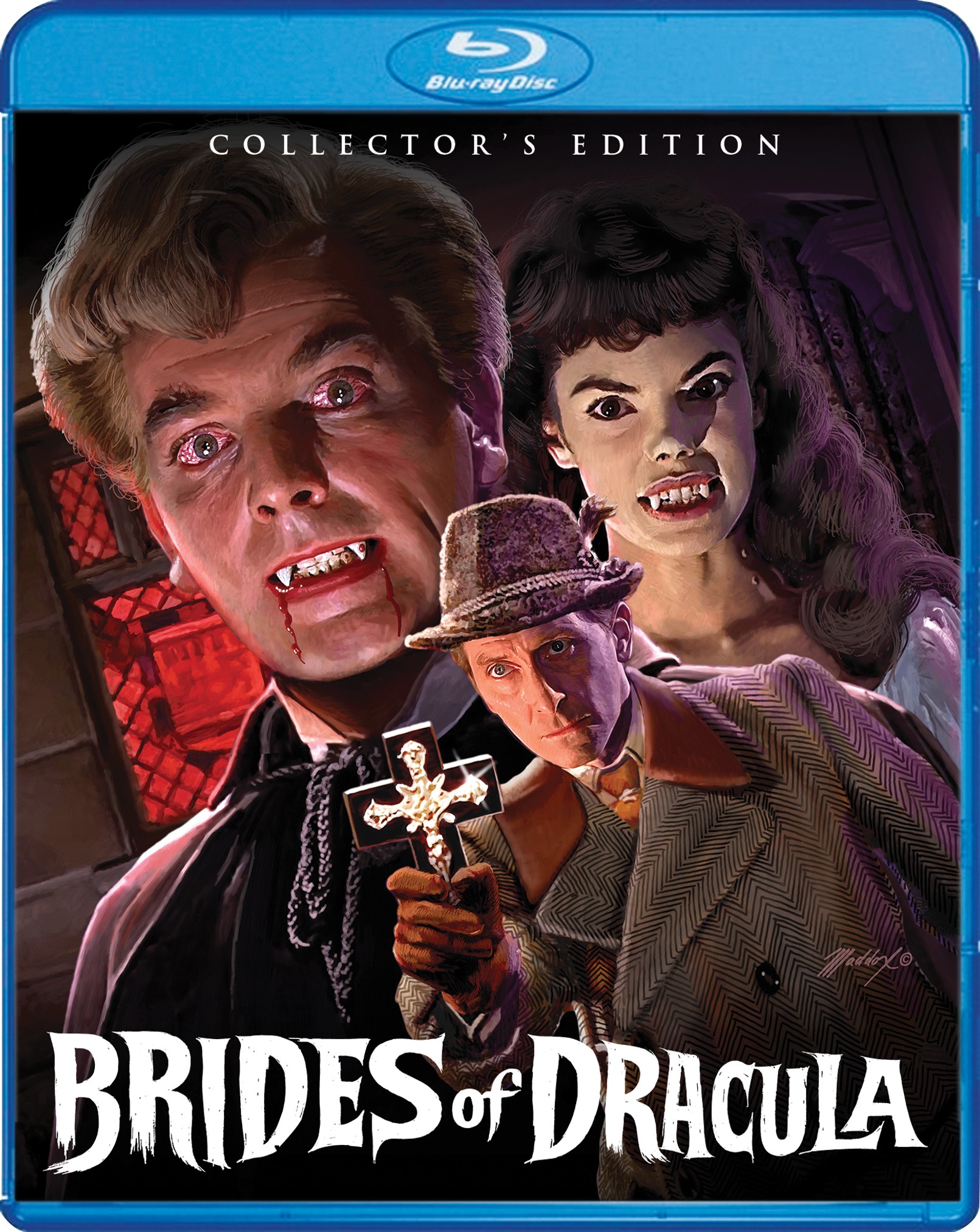 Theatrical trailer: