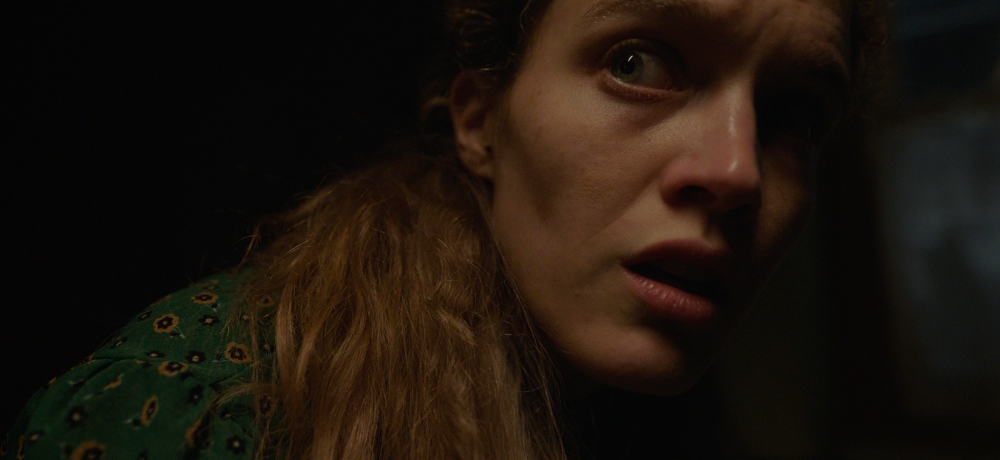 If, like me, you're always on the lookout for new projects from Nick Antosca after watching the Channel Zero series, then you'll be pleased to know that this February's installment of Blumhouse and Hulu's horror anthology series Into the Dark, titled Tentacles, is based on a story by Antosca and Alexandra Pechman, who also worked as a writer on Channel Zero.
Directed by Clara Aranovich (Into the Dark: How to Succeed in Business Without Really Dying) from a teleplay by Pechman, Tentacles stars Dana Drori (Freaky), Casey Deidrick (In the Dark), Evan Williams (Versailles), and Kasey Elise (North Hollywood).
Described as a "psychosexual horror-thriller," Tentacles will premiere on Hulu beginning Friday, February 12th, just in time for Valentine's Day weekend!
"TENTACLES is a psychosexual horror-thriller about a young Los Angeles couple Tara (Dana Drori) and Sam (Casey Deidrick) who fall head over heels into a new romance, entwining their lives — until their intimacy transforms into something terrifying.

Based on a story by Alexandra Pechman & Nick Antosca (The Act, Antlers) the episode takes inspiration from the rushes of early intimacy and uncertain power dynamics at play, and the dangers of losing yourself.

About Hulu's INTO THE DARK: In partnership with Blumhouse Television, Into The Dark is a monthly horror event series from prolific, award-winning producer, Jason Blum's independent TV studio. Each feature-length installment is inspired by a holiday and features Blumhouse's signature genre/thriller spin on the story. The series has explored nearly every facet of the horror genre, and with the latest installment presents a twist on gender roles in modern horror.

Jason Blum, Jeremy Gold, Marci Wiseman, Alexander Koehne, Lauren Downey, Nick Antosca, Alex Hedlund, Clara Aranovich, John Hegeman executive produce."
[Image Credit: Image courtesy of Hulu.]