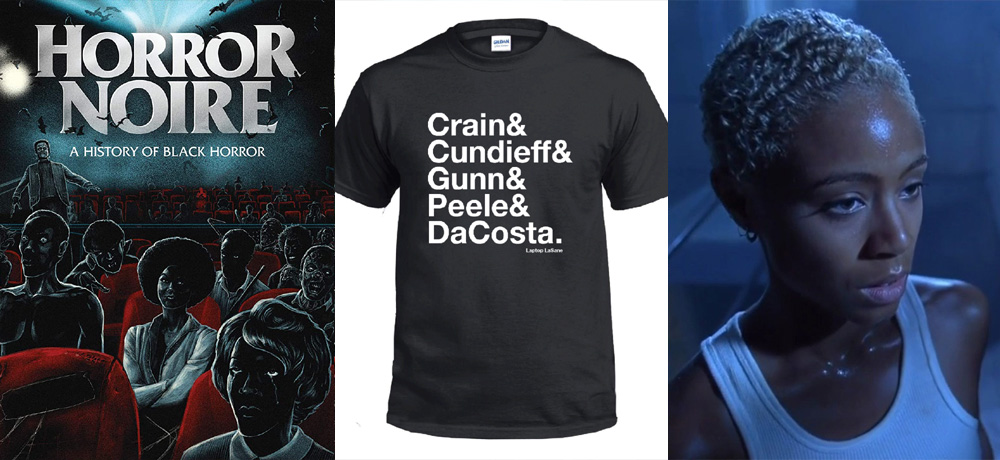 It's absolutely vital that we lift up and celebrate Black creators in the horror genre and every creative space, and here on Daily Dead, we encourage you to celebrate Black History Month by donating to organizations that support and give back to Black communities and racial justice movements.
We're proud to team up with artist Andrew LaSane to help celebrate Black History Month and support Black Lives Matter, Harlem Academy, Solutions Not Punishment Collaborative, and other organizations that help Black communities and racial justice movements.
The Cause:

To take part, all you have to do is:

or

or

or

*Note: If you already donated in the past 28 days, you can still qualify.
What to Send Our Way:

Send us an email to contest@dailydead.com (w/ Subject: Black History Month + Name/Mailing Address) or tag us on Twitter at @DailyDeadNews with a screenshot of your donation. Feel free to blur out any specific details from your donation.

For every $5 donated, we'll give you one raffle entry. The raffle will end at 11:59pm EST on March 12th, 2021.
The Prizes:

(1) Winner will Receive a Horror Noire Blu-ray Prize Pack Containing:

(1) Blu-ray copy of Horror Noire: A History of Black Horror

and

An assortment of Blu-rays, including:

Demon Knight
Carrie
The Car
Black Christmas
My Bloody Valentine
and more!

and

(2) Winners will Each Receive:

(1) Blu-ray copy of Horror Noire: A History of Black Horror

and
We know times are tough and money is tight, so if you don't have money to donate to this raffle, it's okay, and there are still other ways you can help:
You can also educate yourself about Black History Month! Here are some great resources to learn more about Black history and racial justice: