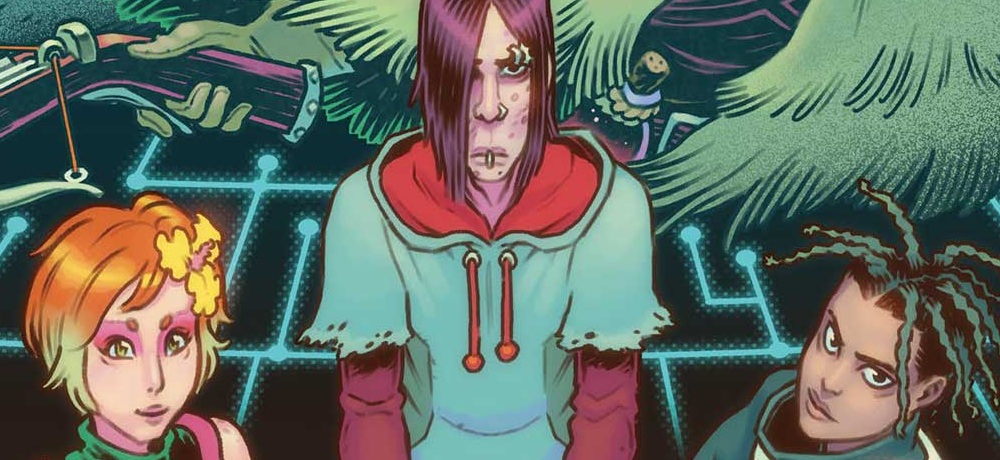 Over the past several months, we've shared exclusive looks at the surgical obsessions of Cullen Bunn and Jesús Hervás' new Oni Press comic book series Invasive ahead of its anticipated premiere this December (and ongoing release next year), and as they recently announced, Oni Press also has plenty of other nightmares in store for readers in 2024 with an exciting slate of monthly comic book series, including Jill and the Killers, Cemetery Kids Don't Die, Night People, and Akọgun: Brutalizer of Gods, and we have a look at the main cover art and release details for the first issue of each series:
Press Release: Oni Press is proud to reveal ONI 2024—a high-intensity first wave of five propulsive new monthly comic series from a wide-ranging cast of award-winning creators and fast-rising stars that will fully embrace the potential of the comics medium to invert, collide, and reinvent the foundational genres of horror, science fiction, crime, fantasy, and beyond throughout the new year . . .

Beginning with INVASIVE #1—the terrifying new experiment in surgical horror from Eisner Award nominee Cullen Bunn (The Sixth Gun, Basilisk) and blockbuster artist Jesús Hervás (The Empty Man)—in December, each month will feature a new, must-read ONI 2024 debut:

JILL AND THE KILLERS #1—a razor-sharp teenage thriller from Olivia Cuartero-Briggs (Mary Shelley Monster Hunter) and Roberta Ingranata (Witchblade) in January
CEMETERY KIDS DON'T DIE #1—a near-future descent into a virtual world with killer consequences from Zac Thompson (Hunt for the Skinwalker) and Daniel Irizarri (XINO) in February
NIGHT PEOPLE #1—an uneasy odyssey into the provocative and surreal periphery of the American underworld from award-winning novelist and screenwriter Barry Gifford (Lost Highway, Wild at Heart) and writer Chris Condon (That Texas Blood) with artists Brian Level (Poison Ivy), Alexandre Tefenkgi (The Good Asian), Artyom Topilin (I Hate This Place), and more in March
AKỌGUN, BRUTALIZER OF GODS #1—a fearlessly unrelenting reinvention of the barbarian mythos from creative powerhouses Murewa Ayodele (I Am Iron Man) and Dotun Akande (Moon Knight: Black, White & Red) in April.

"With ONI 2024, we're setting out to redouble the mission that has made Oni one of the most innovative and influential publishers of the past quarter century: to produce utterly distinctive, wholly unrestrained, and singularly provocative series by creators with a relentless passion to make stories that can't be told in any other medium," said Oni Press president and publisher Hunter Gorinson. "These are maximalist comics made for maximum impact, with stories and formats specifically tailored to allow creators to do their best and most daring work."

"The first semester of ONI 2024 delivers something for every reader, with stories that are rooted in genre, but twist and turn and deliver new ideas from a delightful cast of established and up-and-coming storytellers," said editor in chief Sierra Hahn. "Is it 2024 yet?!"

Oni Press will dive deep into the ONI 2024 line-up at New York Comic Con on Saturday, October 14, 2023 at 3:15 p.m. ET during the ONI PRESS: CLASS OF 2024 panel presentation in Room 406.2 with creators Olivia Cuartero-Briggs (Jill and the Killers), Melissa Flores (Nacelleverse), Matt Lesniewski (Faceless and the Family), Jarrett Melendez (Chef's Kiss), Emmet Nahil (Let Me Out), Jordan Thomas (The Man From Maybe), Zac Thompson (Cemetery Kids Don't Die), and LySandra Vuong (Covenant), alongside editor in chief Sierra Hahn and president and publisher Hunter Gorinson.

INVASIVE

Written by CULLEN BUNN

Art by JESÚS HERVÁS

Covers by JESÚS HERVÁS, LUANA VECCHIO, BRIAN LEVEL, JAE LEE & MORE

Beyond excess, beyond ethics, beyond science . . . Enter a terrifying new experiment in pain from Eisner Award nominee Cullen Bunn (The Sixth Gun, Basilisk) and acclaimed illustrator Jesús Hervás (The Empty Man, Cyberpunk 2077)!

Dr. Carrie Reynolds was a veteran trauma surgeon with a godlike mastery of muscle and bone. But outside the operating room, her rigidly ordered life spiraled into chaos when her daughter, Heather—a recovering plastic surgery addict—suddenly disappeared, only to mysteriously reemerge in a catatonic state, her vocal cords removed . . . the latest in a series of victims scarred by a battery of brazenly cruel medical procedures that have baffled police and left an alarming number of once-ordinary citizens maimed, mutilated, or dead on arrival.

Deep beneath the streets of Carrie's city, a new kind of underground hospital has opened its doors . . . and, once inside, there are no rules, no oaths, and no taboos too deep to not to be broken. Together, a new class of surgeon has sworn to pierce the final threshold of accepted medical orthodoxy one incision at a time.

The scalpel is their tool. The alleys are their operating theater. Murder is their medicine. And only Carrie can stop what they're planning next . . .

FOUR ISSUES | BEGINNING DECEMBER 2023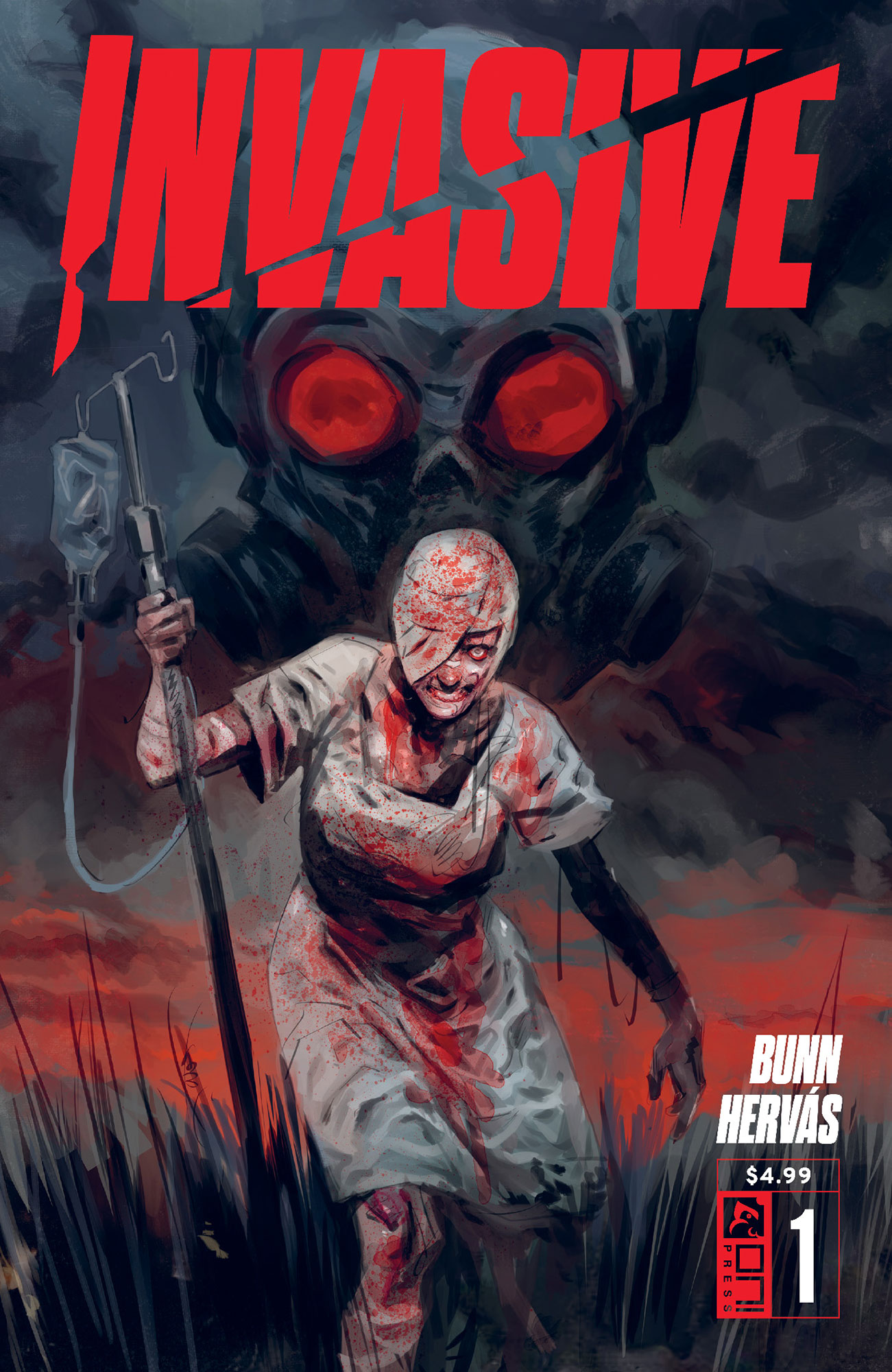 JILL AND THE KILLERS

Written by OLIVIA CUARTERO-BRIGGS

Art by ROBERTA INGRANATA

Covers by SANYA ANWAR, MARGUERITE SAUVAGE, ALISON SAMPSON & MORE

A DOUBLE-SIZED AND DANGEROUS 48-PAGE DEBUT! Rising stars Olivia Cuartero-Briggs (Mary Shelley Monster Hunter) and Roberta Ingranata (Witchblade, Doctor Who) present a new kind of game where even murder is much more than it seems . . .

Returning to school after the unsolved disappearance of her mother, teenager Jill Estrada can't wait for things to return to normal . . . even as her friends become compulsively obsessed with Box Killers, a true-crime subscription game where each month's "unsolved case" is custom-tailored to the life of its player. There's only one catch: Jill's game seems to be all too real . . . and when her clues begin to connect to a series of disappearances in her town, Jill and her friends must uncover the truth behind these mysterious crimes before one of their own becomes the next victim.

FOUR ISSUES | BEGINNING JANUARY 2024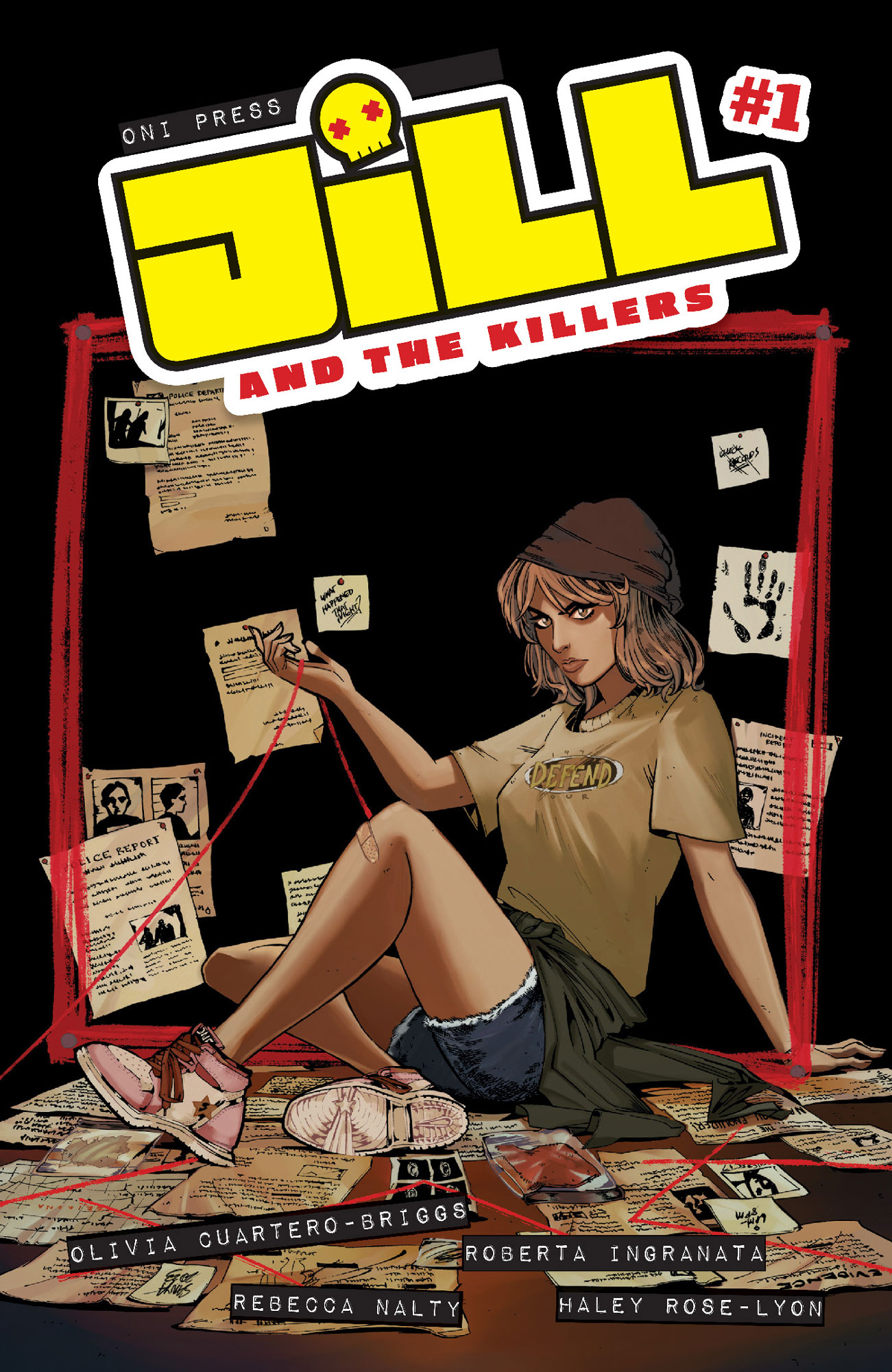 CEMETERY KIDS DON'T DIE

Written by ZAC THOMPSON

Art by DANIEL IRIZARRI

Covers by DANIEL IRIZARRI, DUSTIN WEAVER & MORE

YOU'RE ONLY ALIVE IF YOU'RE ONLINE . . . Experience 2024's most exhilarating, terrifying adventure downloading from critically acclaimed writer Zac Thompson (Hunt for the Skinwalker, The Dregs) and blockbuster artist Daniel Irizarri (XINO, Judge Dredd)!

The 21st century sucks hard, but it's been made somewhat tolerable by the latest and greatest media innovation to finally unseat the iPhone. Enter the Dreamwave: the first gaming console played entirely while you sleep.

Now the obsession of millions around the globe, it's also the one point of solace for four friends whose lives have been marred by trauma and dysfunction. Together, this group of ultra-online "Cemetery Kids" spend their nights roaming the open world of the most immersive and brutal horror game ever created: "Nightmare Cemetery." Together they seek to dethrone an enigmatic humanoid monster known only as the "The King of Sleep."

Which was fun—until one of them doesn't wake up . . . and finds their consciousness locked inside a horror game that is anything but imaginary. Now, the three remaining Cemetery Kids must navigate the game's forbidden landscape to rescue their friend . . . and pray that the secret lurking at its center doesn't follow them home.

FOUR ISSUES | BEGINNING FEBRUARY 2024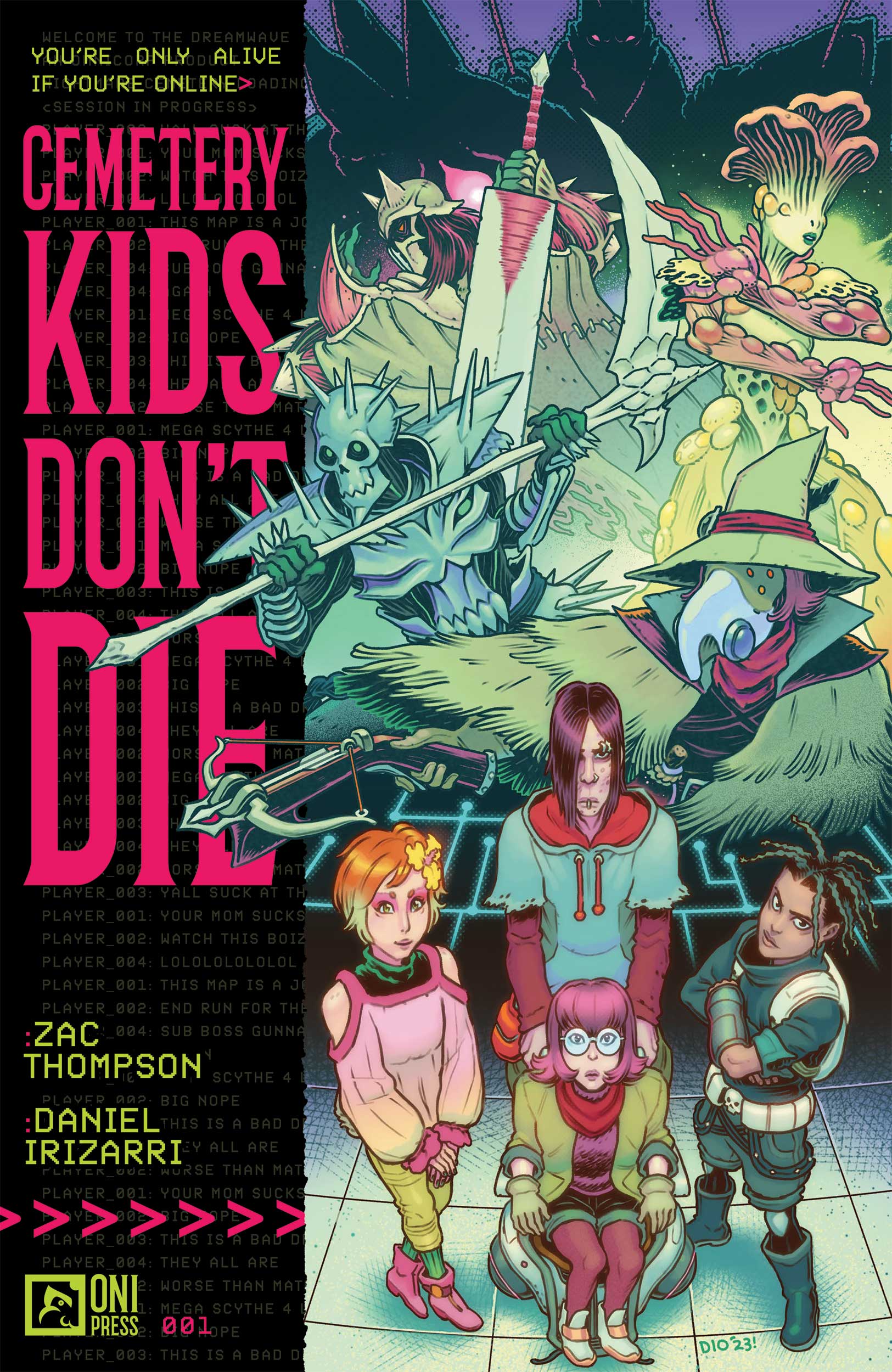 NIGHT PEOPLE

Written by BARRY GIFFORD & CHRIS CONDON

Art by BRIAN LEVEL, ALEXANDRE TEFENKGI, ARTYOM TOPILIN & MORE

Covers by BRIAN LEVEL, JOËLLE JONES, J.H. WILLIAMS III & MORE

From the mind of literary icon Barry Gifford—internationally renowned creator of Wild at Heart and cowriter of David Lynch's neo-noir masterpiece Lost Highway—Night People is a pulsating roadmap of the American subconscious, where neon-lit Southern nights give way to lipstick, sweat, and blood, and the odd, the innocent, and the evil are all fellow travelers down an interstate of dark, elusive dreams.

Adapted from Gifford's acclaimed novel by breakout writer Chris Condon (That Texas Blood, The Enfield Gang Massacre) and a rotating cast of stunning artistic talents—including Brian Level (Poison Ivy), Alexandre Tefenkgi (The Good Asian), Artyom Topilin (I Hate This Place), and more—follow an uneasy cast of wanted men, cartel-killers, and lost souls through four interlocking tales as they travel a path of intoxication, lust, and spontaneous violence from New Orleans to Egypt City, Florida, and back again.

In our first tale of desperation, fanaticism, and murder: Two ex-convicts—a pair of inseparable lovers named Big Betty Stalcup and Miss Cutie Early—are out on parole using their newfound freedom to purify the world of men's evil influence . . . and leaving a trail of mutilated bodies in their wake. As the psychotic dimensions of their star-crossed romance—and the twisting paths that first led them to their fateful meeting at the Fort Sumatra Detention Center for Wayward Women—come into full view, their experiment in righteousness culminates in the kidnapping of Rollo Lamar, a kindly attorney whom Betty and Cutie abduct just to see if they can reeducate at least one man on the planet before the demise of civilization.

FOUR ISSUES | BEGINNING MARCH 2024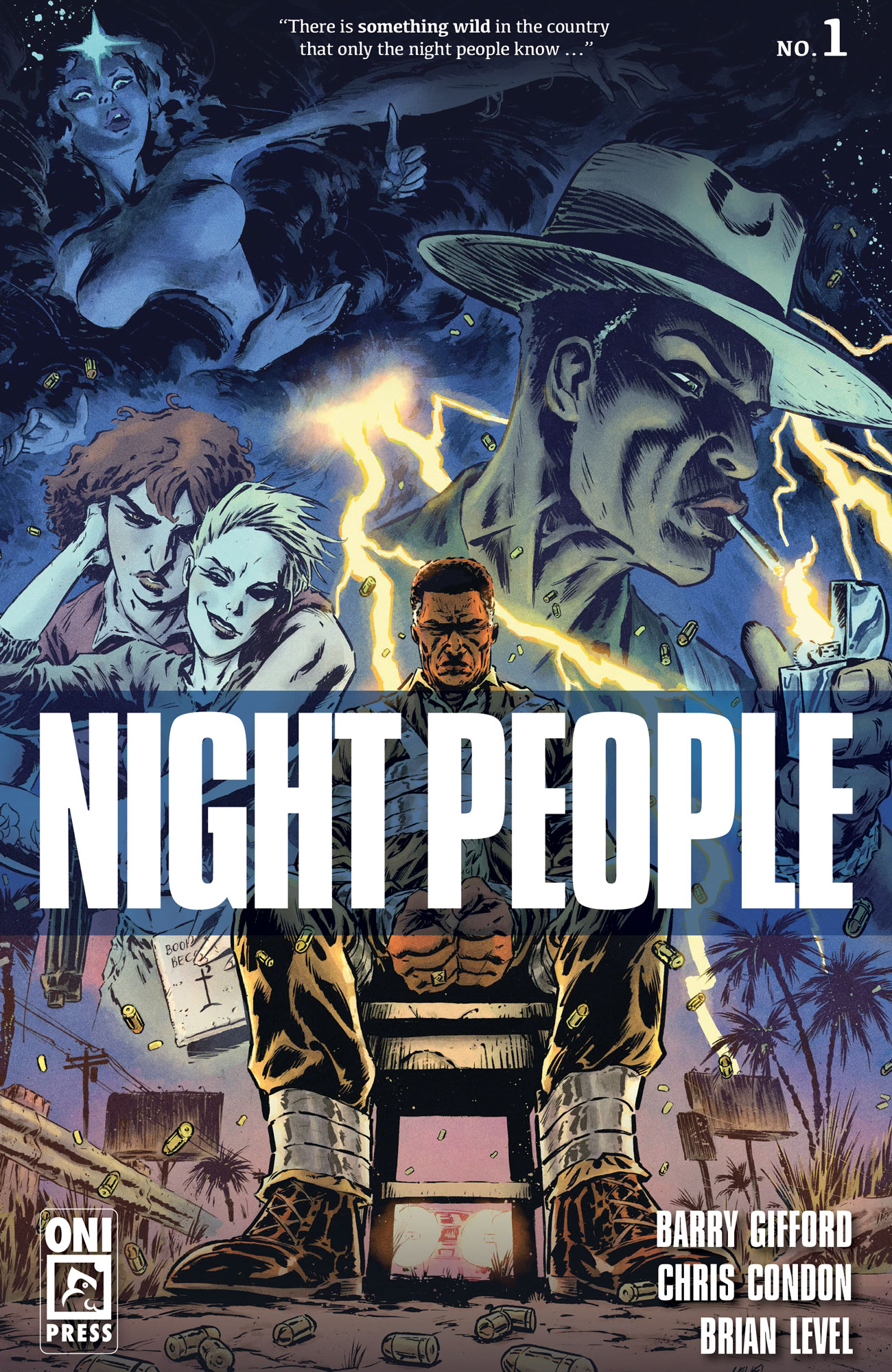 AKỌGUN: BRUTALIZER OF GODS

Written by MUREWA AYODELE

Art & Cover by DOTUN AKANDE

In an age thought forgotten . . . when man, monster, and the divine all strode the Earth . . . a lone warrior emerges to test the immortality of the cruel gods who would deal destruction with impunity . . . He is a one-man reckoning that stands in defiance of his divine masters with a sword in hand and a thirst for godblood. His name: AKỌGUN THE BRUTALIZER!

In the tradition of Robert E. Howard's Conan the Barbarian, Stan Lee and Jack Kirby's Thor, and the best-selling God of War franchise, superstars-in-the-making Murewa Ayodele and Dotun Akande—the creative duo behind I Am Iron Man and Moon Knight: Black, White & Blood—usher in a new epoch of African dark fantasy on the ancient continent of Alkebulan with a mythic cycle of cosmic destiny and unrelenting warfare colliding man against god . . . and blade against blade!

Told across three powerfully oversized chapters, steady your mind and spirit for a glorious new comics milestone revealing the fabled origin and battle-tested fury of . . . Akǫgun: Brutalizer of Gods!

THREE OVERSIZED ISSUES | BEGINNING APRIL 2024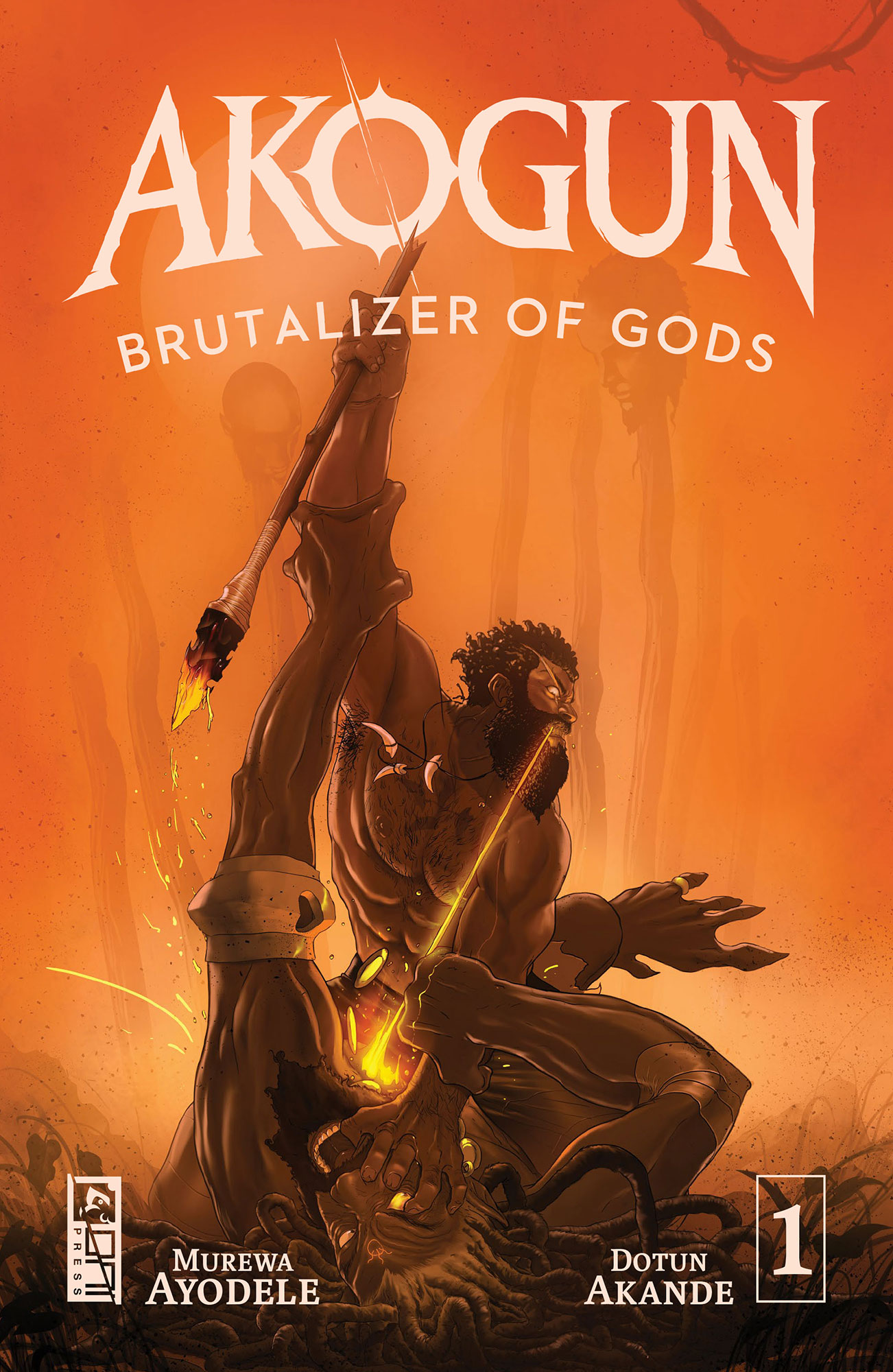 For more updates on Oni Press, visit them on Twitter, Facebook, and Instagram.

About Oni Press

Founded in 1997, Oni Press has a 25-year history as one of the industry's most respected and acclaimed publishers of award-winning comic books and graphic novels with titles including Bryan Lee O'Malley's Scott Pilgrim, K. O'Neill's Tea Dragon Society, Cullen Bunn & Brian Hurtt's The Sixth Gun, Maia Kobabe's Gender Queer, Ezra Claytan Daniels' Upgrade Soul, Brenna Thummler's Sheets trilogy, and many hundreds more. In 2019, Oni Press merged with Lion Forge Comics – the Eisner Award-winning independent comic book publisher founded by Academy Award-winning producer and entrepreneur David Steward II – to create one of the largest, independent libraries of comics content anywhere in media. The Oni-Lion Forge Publishing Group now exists as a publishing subsidiary of Steward's diversified global media company, Polarity.

The Oni-Lion Forge Publishing Group publishes more than 60 original and licensed graphic novels annually, in addition to an extensive list of periodical comics.