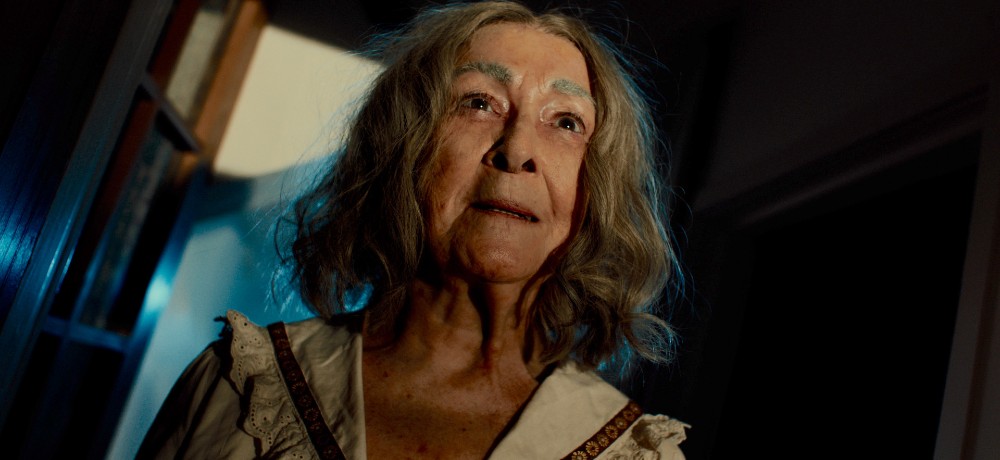 If you're old enough to remember those movies of the week that were on television in the 80s, you know that a large part of the appeal was the fact they were creepy but not so terrifying you had to sleep with the lights on. Filmmaker Jamie Hooper's directorial debut, The Creeping, which premiered at this year's virtual Chattanooga Film Festival, chillingly captures the 80s spooky movie of the week aesthetic in the best way possible. The Creeping is a captivating ghost story which features a sensational cast and astonishing scares that make the film fondly reminiscent of those old school movies of the week.
Telling a story set in 1985, Riann Steele (Crazyhead, Ant-Man and the Wasp) plays Anna, a woman who travels back to her childhood home after the death of her father to take care of her ailing grandmother. Despite the fact she had a close, loving relationship with her father, Anna does not have happy memories of the house she grew up in. Instead, she remembers having nightmares as a child and frequently experienced strange occurrences at night. When Anna's grandmother begins wandering the house each night, stopping only to scrub at an invisible spot on the floor, Anna becomes extremely worried. After overhearing her grandmother talking with a disembodied voice and repeatedly having ghostly encounters herself, Anna begins to wonder if she knows as much as she thinks she does about her family.
Steele gives a powerful performance as Anna, as she unearths dark secrets from her family's past, but one of the most intriguing aspects of this film are the scares. The Creeping doesn't only rely on great jump scares; smoky apparitions materialize and disappear and surprisingly effective ghosts in bed sheets ominously follow Anna through the house at night. The ghosts in this film feel familiar, but still manage to be terrifying.
With a terrific otherworldly atmosphere, The Creeping uses ghastly specters in white to masterfully terrorize Anna as she uncovers her family's horrific past. Boasting a great cast and marvelous nostalgic scares, The Creeping skillfully succeeds at telling a spellbinding and frightening ghost story. 
Movie Score: 3.5/5