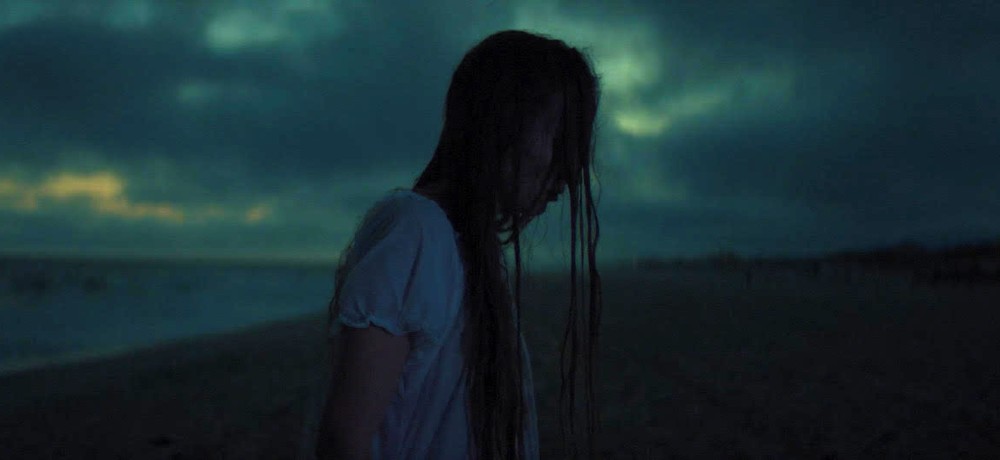 Witches and witchcraft have been depicted in horror forever, but movies like Robert Eggers' The Witch in 2015 and the Suspiria remake in 2018, seem to have ushered in a slew of stories about witches made into popular films over the past few years. Writer/director Elise Finnerty's striking first feature film, The Ones You Didn't Burn, had its World Premiere at this year's virtual Chattanooga Film Festival and opens with the befitting Henry David Thoreau quote, "I believe that men are generally still a little afraid of the dark, though the witches are all hung." The Ones You Didn't Burn goes on to artfully present the story of a family seemingly cursed by the actions of those who came before them with strong performances and remarkably haunting visuals.  
The Ones You Didn't Burn follows Nathan, played by Nathan Wallace, and Mirra, played by Jenna Rose Sander, brother and sister who are estranged from their father and each other for reasons unknown. Nathan is one year sober and still struggling with staying clean while ignoring increasingly frantic phone calls from his father, who has now mysteriously passed away leaving the future of the family farm uncertain. Due to their father's death and to decide the fate of the farm that has been in their family for generations, Nathan and Mirra reluctantly return to their childhood home. When they get to the farm, they run into Alice, played by Elise Finnerty, a woman who has worked on the family property for years. When Mirra appears to fall under Alice's spell, Nathan is unable to resist the temptation of drugs and alcohol in an attempt to quiet the unnerving dreams and visions he's been experiencing since arriving at the farm. 
The Ones You Didn't Burn benefits from an enticing story and a talented cast, but Writer/director Finnerty's performance as the alluring and mysterious Alice really stands out. The dreamlike cinematography perfectly punctuates the film and causes the story and visuals to linger in your mind long after viewing. The fact that the story leaves some questions unanswered by the end, works to the advantage of the film and its mystical elements.
Finnerty has created a unique and strange film and assembled a fantastic cast to tell this enigmatic story of magic and revenge. The Ones You Didn't Burn is a mesmerizing addition to the witch subgenre, and the fact it's not only written and directed by Finnerty, but she also gives such a spirited performance in the film, makes this quite an impressive directorial debut.
Movie Score: 4/5