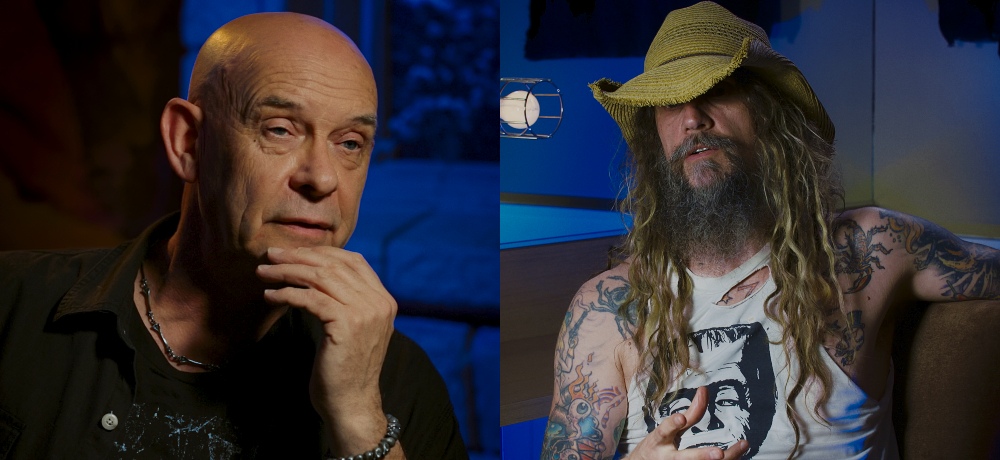 Jam-packed with a star-studded roster of interviewees including John Carpenter, Doug Bradley, Tom Savini, Alice Cooper, Rob Zombie, and many more, Mike Schiff's new documentary The History of Metal and Horror will be making its world premiere as part of the virtual programming at this year's Popcorn Frights Film Festival, and we're thrilled to share exclusive images from the film with Daily Dead readers!
You can check out the exclusive images from The History of Metal and Horror below. The documentary will have its world premiere virtually on August 16th, and it will be available to virtual attendees of Popcorn Frights from the 16th–19th. You can learn more about the film by visiting:
Additionally, you can purchase Popcorn Frights In-Theater All-Access Badges here and Virtual Passes here. As previously announced, a portion of the proceeds from this year's Popcorn Frights will go to those affected by the tragic building collapse in Surfside, Florida.
Check here to catch up on our previous coverage of the festival, and visit the official Popcorn Frights website for additional details!
The History of Metal and Horror
World Premiere
United States | 2021 | 100 Min. | Dir. Mike Schiff

Filled with countless clips and entertaining moments, THE HISTORY OF METAL AND HORROR is a nostalgia trip of some of the most iconic horror films through the perspective of visionary artists in both the metal and horror worlds, including John Carpenter, Tom Savini, Gunnar Hansen, and Sid Haig, as well as musicians such as Kirk Hammett, Rob Zombie, Dave Mustaine, Alice Cooper, and many more.
Exclusive Images: