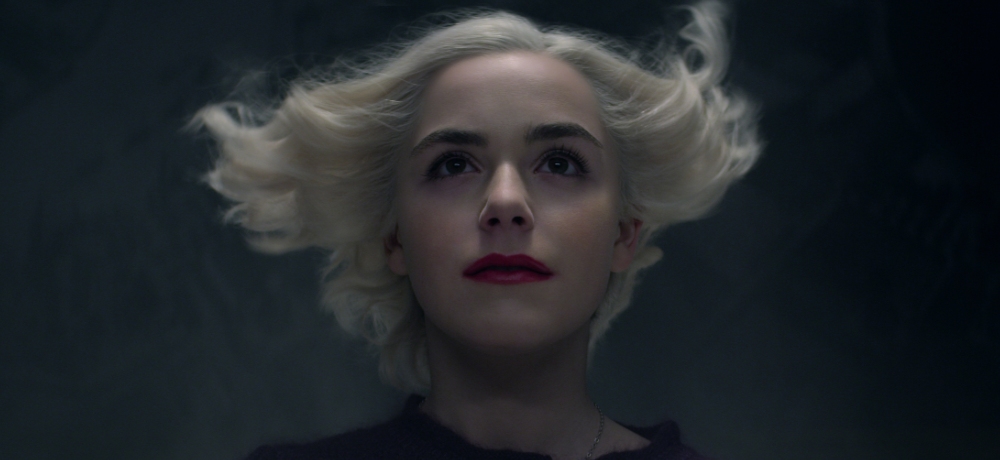 Since it premiered in the Halloween season of 2018, viewers have been able to witness Sabrina Spellman and her aunts raise hell in Greendale, but now that delightfully devious time is coming to an end, as it's been announced that Netflix's Chilling Adventures of Sabrina is coming to a close with Part 4 of the series.
The news was announced on the show's official Twitter account, along with new photos from the fourth part of the series. Part 4 is expected to contain eight episodes that will be released on Netflix this fall, focusing on The Eldritch Terrors running amok in Greendale:
"Over the course of Part 4's eight episodes, The Eldritch Terrors will descend upon Greendale. The coven must fight each terrifying threat one-by-one (The Weird, The Returned, The Darkness to name a few), all leading up to…The Void, which is the End of All Things. As the witches wage war, with the help of The Fright Club, Nick begins to slowly earn his way back into Sabrina's heart, but will it be too late?"
We'll keep Daily Dead readers updated on the final chapter of Chilling Adventures of Sabrina. And who knows? Maybe we could see some of the characters from Sabrina appear on The CW's Riverdale, as they do exist in the same universe and both are executive produced by Roberto Aguirre-Sacasa...
In the meantime, you can get an idea of what to expect from the final season in the new photos below (photos by Diyah Pera/Netflix), as well as a tweet from Aguirre-Sacasa: