Hello, dear readers! If you've been following along the last few weeks, we here at Daily Dead have been celebrating all the amazing horror and sci-fi films that were released throughout the year 1981. And even though we've covered so many fantastic films, I wanted to take an opportunity to turn the spotlight on just a few more standout movies that were released during that year that are deserving of some love before we bid our Class of 1981 celebration a fond farewell (and if you've somehow missed out on all of our Class of 1981 features, you can catch up HERE).
Cheers!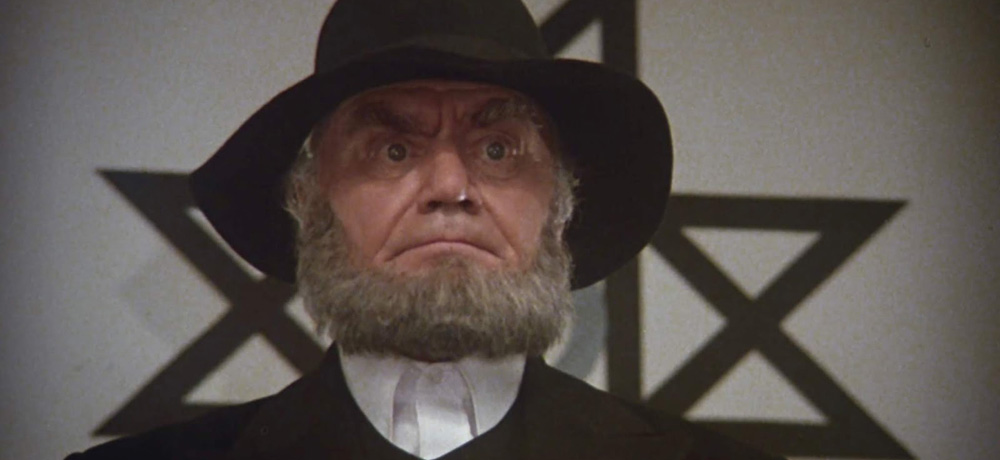 Deadly Blessing: Me, miss an opportunity to celebrate the work of my beloved Wes Craven? Unlikely. While Deadly Blessing may not be nearly as well known as many of his other projects, nor is it as confidently directed, but it's certainly a film worth mentioning here simply due to the fact that it was a slasher movie looking to do something a bit more off the beaten path than just following an ax-wielding maniac chasing down a group of gorgeous co-eds (not that there's anything wrong with that). But considering how much religion plays into a lot of Craven's early works, I enjoyed how he incorporated elements of theological devotion into Deadly Blessing, which is centered around the Hittites, a fictitious religious sect with very specific moral ideals and strong feelings about anyone who happens to be an outsider in their community (think Amish, but way more strait-laced, if such a thing were possible).
While I won't try and pretend that Deadly Blessing is top-tier Craven by any means, I still think it's a fascinating transitional film from a director who had been making movies on the fringes of Hollywood prior to this, and was only a few years away from creating one of the greatest horror icons to ever grace the silver screen, a project that would ultimately cement Craven's legacy as one of the most ingenious genre storytellers of his time. Ernest Borgnine does still feel like a bit of an odd casting choice for Deadly Blessing, but I always enjoy seeing Michael Berryman show up in anything, and Sharon Stone gets her first-ever speaking part in a movie here, too (plus, the scene she shares with an eight-legged co-star still creeps me the hell out).
And if you're interested in hearing more on Deadly Blessing, we covered it on the Cravin' Craven podcast several months ago as well.
Happy Birthday to Me: I have no idea how I've never seen J. Lee Thompson's Happy Birthday to Me before now, because not only is it totally right up my alley, but it's a really fun and completely surprising slasher that bucks the usual hack-and-slash formula to boot. The story is centered around Ginny Cartwright (Melissa Sue Anderson), who is a member of the "Top Ten" at the Crawford Academy alongside her other popular friends and is preparing to celebrate her 18th birthday. But before her big day, Ginny's friends begin to mysteriously disappear, and she starts to wonder if a traumatic event from her past is causing her to blackout, which could also be tied to the fates of her friends.
There's so much more to Happy Birthday to Me's narrative, but I'm going to stay vague just in case anyone out there hasn't seen it, either. But I have to say that I really enjoyed all the bizarre turns this story takes and the finale feels like a completely demented episode of Scooby-Doo that I absolutely did not see coming. Happy Birthday to Me also has a handful of memorable deaths (including a shish kebab skewer, so the film's iconic artwork doesn't lie) and Anderson makes for a compelling emotional anchor to the story as well, with a performance filled with pathos, making HBTM a true standout amongst the other slashers of 1981.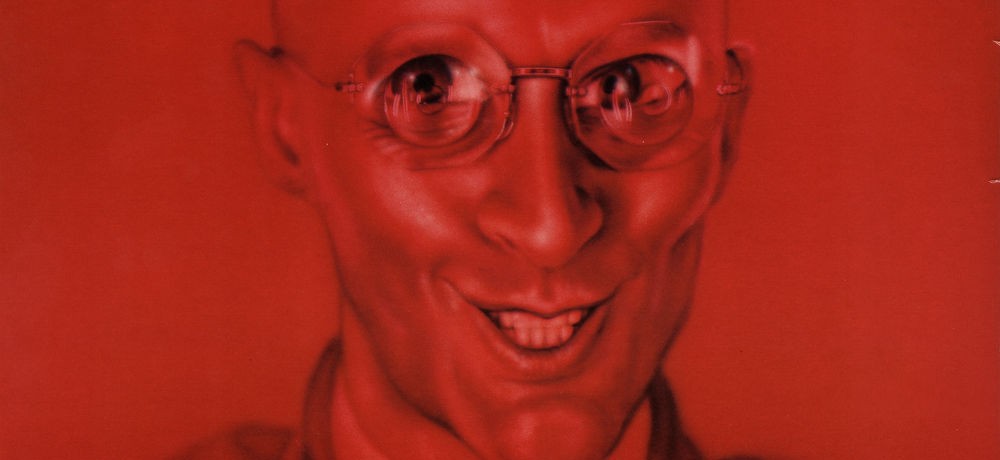 Shock Treatment: Jim Sharman and Richard O'Brien bring their Rocky Horror Picture Show sensibilities into the 1980s for Shock Treatment, their bitingly satirical examination of Americana, television culture, and consumerism. While it failed to capture the hearts of Rocky fans when it was released on October 30th, 1981, it's definitely a film that has slowly come to be appreciated by cult film fans over the years. I'll be the first to admit that when I caught up with Shock Treatment in high school, I wasn't particularly jazzed about how this film felt so different from The Rocky Horror Picture Show. Shock is definitely a slicker, almost over-produced effort in comparison to the raw sexuality that pulsated through its predecessor, making it feel like it's desperately trying to be a midnight movie, without really earning that status.
But like a fine wine, Shock Treatment has actually aged rather well, as its scathing takedown of society's obsession with celebrities is spot-on, and how it taps into the reality TV phenomenon decades before reality TV was even a thing makes me wonder if O'Brien and Sharman had access to a time machine or something when they set out to make Shock Treatment. Also, I'll never tire of seeing so many familiar faces of Rocky Horror back on the screen for this sort of sequel, taking on completely new roles here. And even though the talents of Tim Curry, Susan Sarandon, and Barry Bostwick are certainly missed in Shock Treatment, Cliff De Young is a rather solid Brad Majors and Jessica Harper is an absolute goddess with her portrayal of Janet (it feels thematically similar to her character's arc in Phantom of the Paradise). Oh, and even if Shock Treatment's soundtrack isn't nearly as iconic as Rocky Horror's, the movie still features a ton of bangers, including "Lullaby" (my personal favorite song from the film), "Me of Me," "Little Black Dress," and the film's opening number "Denton U.S.A.'' is utterly fantastic.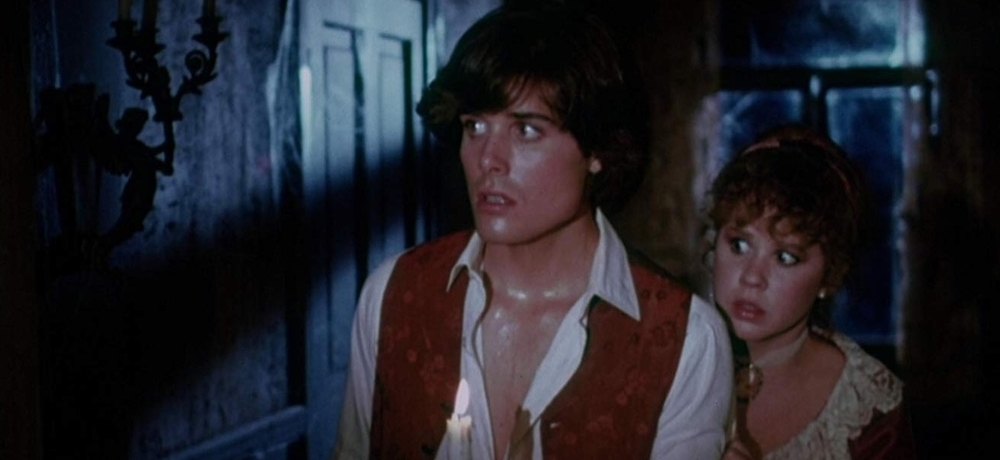 Hell Night: Fraternity hazing takes a sinister and supernatural turn in Tom DeSimone's Hell Night, which stars the iconic Linda Blair and Friday the 13th: The Final Chapter's Peter Barton, alongside Vincent Van Patten and Suki Goodwin, as a group of pledges tasked with spending the night in the dilapidated and long-abandoned Garth Manor as their way of being accepted into their school's Greek system. I had snagged the Scream Factory Hell Night Collector's Edition Blu-ray a few years back, but it took our Class of 1981 celebration to get me to crack it open, and I'm so glad I did. I loved how DeSimone was able to blend slasher elements with good, old-fashioned supernatural scares in Hell Night, and the Gothic setting for the film really sets the tone for everything.
Both Blair and Barton are great together here and I enjoyed that this was yet another slasher film that doesn't quite follow the tried-and-true formula of just delivering up an assortment of victims to a lurking, unknown killer. I also think how the various hazing efforts blend with the horrors that lurk inside Garth Manor help keep audiences on their toes, and Blair proves here with her extremely endearing performance in Hell Night that she made for a truly awesome Final Girl in horror.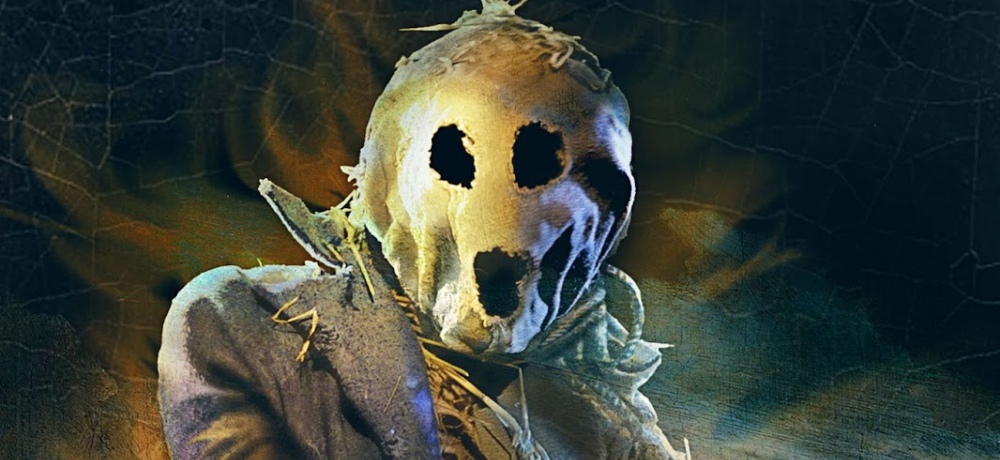 Dark Night of the Scarecrow: A made-for-TV movie that first aired on CBS during October 1981 (and eventually was re-aired in 1985), Frank De Felitta's Dark Night of the Scarecrow remains one of the best small-screen scares to come out of the 1980s. Scarecrow is centered around Bubba Ritter (Larry Drake), a mentally handicapped 36-year-old that has more in common with the nine-year-olds in his small town than he does with the adults his own age. A gentle giant lacking the ability to harm another soul, he's falsely accused of killing a young girl named Marylee (Tonya Crowe) when he tries to save her from a vicious dog attack. Always considered a social outcast and drain on his community, a group of hillbilly vigilantes led by closet alcoholic postal worker Otis Hazelrigg (Charles Durning) quickly point their fingers at Bubba for the little girl's death. The group hunts him down and executes Bubba by hanging him up like a scarecrow and pumping 21 shots into his defenseless body. But this injustice against Bubba will not stand, and he's resurrected in the form of a scarecrow and sets out to destroy all those behind his senseless murder.
For a TV movie made in the early '80s, it's rather shocking to me just how hard Dark Night of the Scarecrow goes in terms of its thematic material as well as with several of the film's deaths, including Bubba's execution, which still haunts me to this very day. In terms of the performances, everyone here is top-notch, including the aforementioned Durning, whose character's unhinged spiral downward into the darkest parts of his soul is absolutely chilling to behold, and yet another one of my favorite character actors—Lane Smith—is equally fantastic as a perpetually beer-drinking farmer named Harliss. If you've somehow missed Dark Night of the Scarecrow, I highly recommend catching up with it as soon as possible—and it makes for a great Halloween season viewing as well since part of the story revolves around the holiday.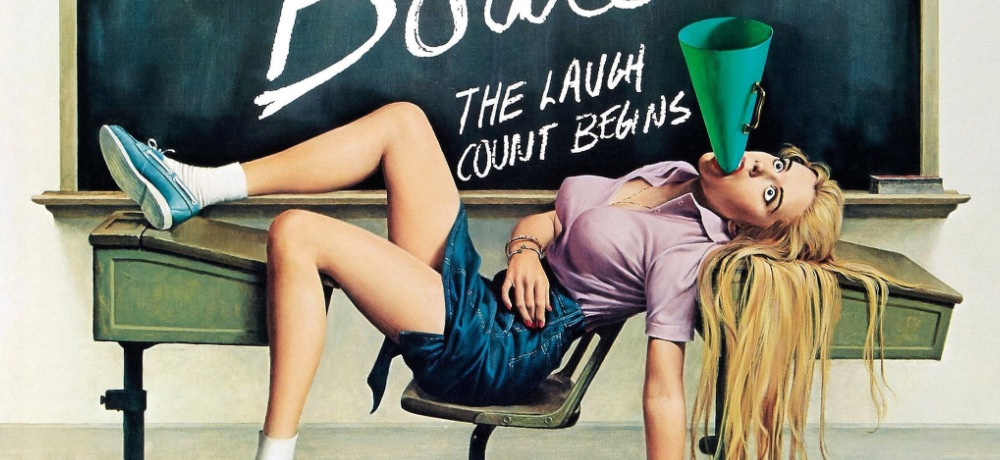 Student Bodies: When we discuss meta or self-referential horror movies, very rarely does Mickey Rose's Student Bodies come up in the conversation these days, which is a real shame since this oddball comedy that pokes fun at the slasher craze in Hollywood was very much ahead of its time. From the film's opening moments when it references both Halloween and Friday the 13th as well as Jamie Lee Curtis' birthday in a series of title cards, it's clear that Student Bodies is out to have a bit of fun as it sends up everything we love about slashers, and things only get zanier from there. You have dogs meowing, people being murdered via random objects (like an eggplant, a chalkboard eraser, or even a bunch of paper clips), as well as football game shenanigans, random fart jokes, prank calls utilizing rubber chickens, and a killer at the center of it all known as "The Breather" (voiced by Richard Belzer). Oh, and who can forget the prevalence of horse head bookends? Not this writer.
I won't pretend that Student Bodies doesn't have its rough edges, as some of the material does fall flat, but I do give the film a lot of credit for just taking some hugely wild swings in the name of comedy that you just don't see the likes of anymore. Student Bodies feels like the love child of Mel Brooks and the Naked Gun films (which arrived just seven years later), and even though it may not necessarily be the most celebrated horror comedy of the '80s, it definitely deserves its due for how it paved the way for a lot of similar films to come along decades later (looking at you, Scary Movie franchise).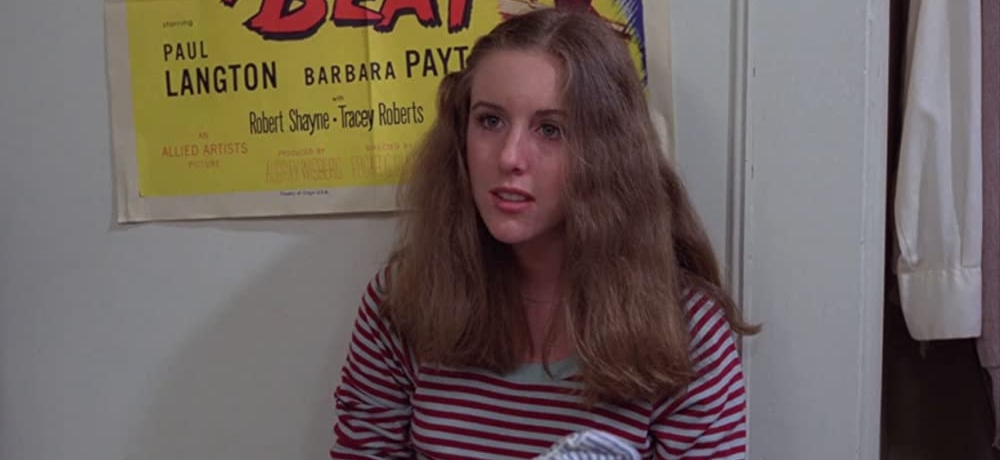 Final Exam: Is Jimmy Huston's Final Exam the flashiest slasher to come out in 1981? Not at all. And yet, there's something about this rather straightforward slasher that I totally adore, making it something of a comfort movie for me, especially at the start of summer. In Final Exam, there's an unidentified killer hunting down co-eds, first at March College and then eventually at nearby Lanier College, right before the school year is over, leaving the remaining students on campus prime for the picking. Everything about Final Exam is pretty run-of-the-mill in comparison to other films of its ilk: we have a mysterious killer on the loose, an attractive bunch of college students who are like lambs to the slaughter, a series of merciless kills, and admittedly, not a whole lot else.
I think the biggest reasons why I find Final Exam to be so enjoyable are the performances of Cecile Bagdadi as Courtney and Joel S. Rice as the lovable nerd Radish, who brings a lot of heart to the table here and gives us characters to root for. Those two performances alone give Final Exam more than a passing grade in my book and are a big reason why I enjoy it so much (And Radish deserved to live, but that's just my opinion.) Also, I'm a sucker for collegiate horror, which is why I enjoy Final Exam as much as I do, and I must admit that the Animal House-esque on-campus shooting prank early on in the film still unnerves me every time I rewatch the film, despite the fact that I know it's just a joke.
---------
Visit our online hub to catch up on all of our Class of 1981 retrospectives!