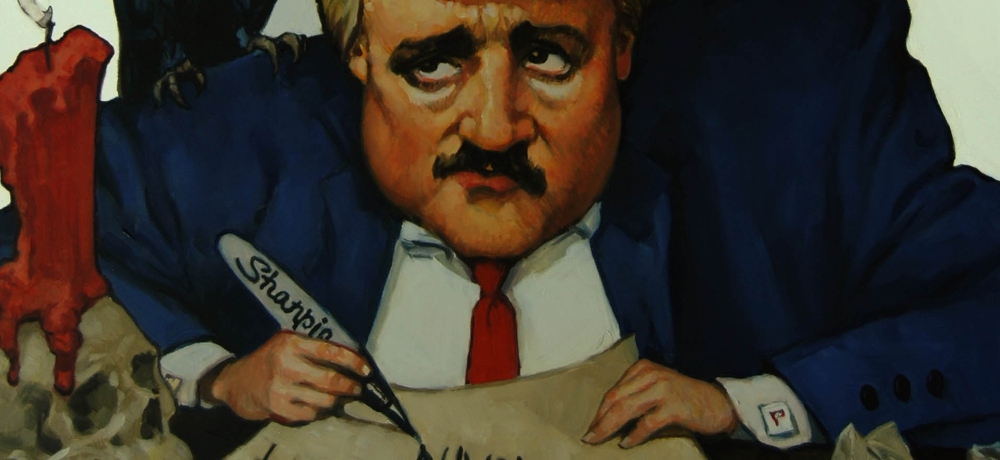 Featuring new takes on classic tales from both the Master of Macabre and other renowned literary figures, Edgar Allan Poe's Snifter of Terror wraps up its second season at AHOY Comics on March 25th, and ahead of the new issue's release, we've been provided with exclusive preview pages as a special treat for Daily Dead readers!
Written by Paul Cornell (Doctor Who) and featuring artwork by Steve Yeowell (2000 AD), our exclusive preview pages come from a humorous reimagining of Robert Louis Stevenson's Strange Case of Dr Jekyll and Mr Hyde.
You can view the preview pages and cover art by the legendary Richard Williams below, be sure to visit AHOY Comics' website for additional details, and keep an eye out for Edgar Allan Poe's Snifter of Terror Season Two #6 when it's released on Wednesday, March 25th.
"EDGAR ALLAN POE'S SNIFTER OF TERROR Season Two #6
(W) Paul Cornell, Carol Lay, Hunt Emerson
(A) Steve Yeowell, Carol Lay, Hunt Emerson
(C) Richard Williams

Season Finale! A ridiculous new take on the non-Poe classic "The Strange Case of Dr. Jekyll and Mr. Hyde" written by Paul Cornell (Doctor Who). A so-disturbing-it's-funny tale from the margins of "The Purloined Letter" by Carol Lay. An extra-long "Poe and the Black Cat" petit guignol by Hunt Emerson! PLUS! Prose, pictures and, possibly, poems!

Painted cover by Richard Williams (MAD).

March 25, 2020
$3.99"