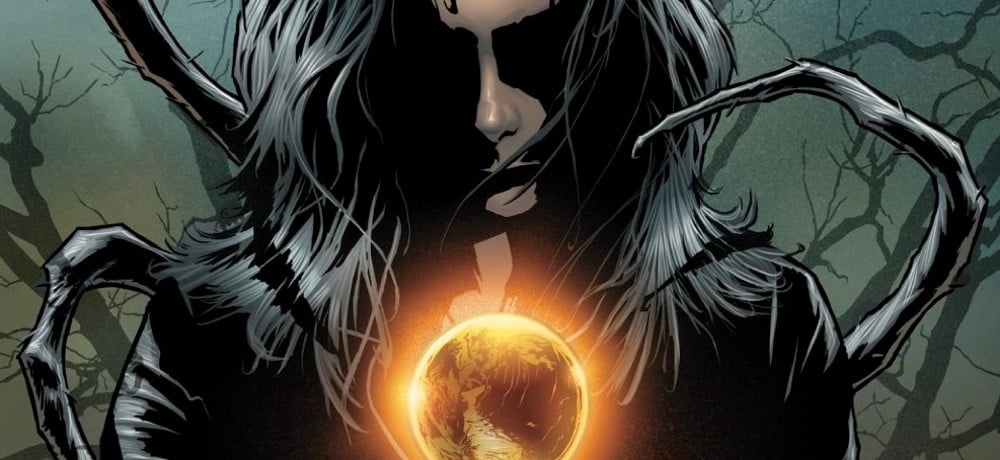 Available this October from Image Comics' imprint, Syzygy Publishing, A Haunted Girl is a new four-issue horror comic book series, co-written by the father-daughter team of Ethan Sacks and Naomi Sacks, with art by Marco Lorenzana. A paranormal thriller that "channels terrors both otherworldly as well as the real-life terror that comes with struggles of anxiety and depression," we have an exclusive preview you can read right now.
Along with the preview, Ethan Sacks shared the inspiration behind the comic book series and their approach to telling a horror story that focuses on mental health:
"This is a fantastical horror story that's inspired by my daughter's real life mental health struggles. The goal was to use the supernatural terror as a metaphor for the scariness of going through a battle with depression, anxiety, and suicidal ideation—especially hospitalization, which can be terrifying for a teen and their family. But it was also important for us to show that the health professionals working in a psychiatric ward care, are kind, and competent. That it isn't like the stereotypes." 
A Haunted Girl #1 will be released on October 11th, featuring a main cover from Joe Quesada and colorist Richard Isanove, with variants from Fico Ossio, Ryusei Yamada, and a logoless, B&W variant from Joe Quesada.
Synopsis: "Cleo, a 16-year-old adopted Japanese-American whose anxiety and depression drives her to suicidal thoughts, is fresh out of the hospital and trying unsuccessfully to reintegrate back into her old life. What she doesn't know is that her struggles are just beginning as she finds herself encountering an increasingly terrifying succession of ghosts. Is she losing her grip on reality… or is the explanation much, much worse?"