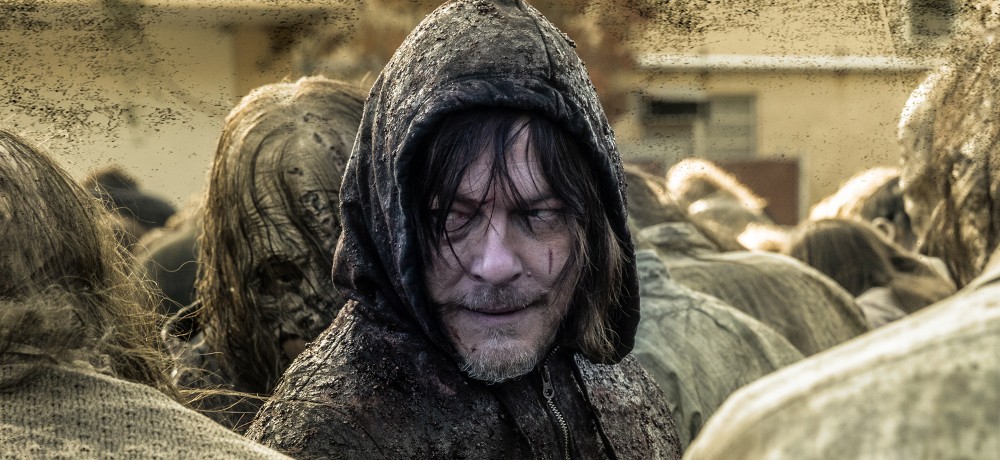 After being delayed due to the COVID-19 pandemic, it was revealed during a Comic-Con@Home panel that the the long-awaited season 10 finale of AMC's The Walking Dead will air on Sunday, October 4th (along with the premiere of The Walking Dead: World Beyond, with six additional season 10 episodes slated to air in early 2021.
You can watch The Walking Dead Comic-Con@Home panel in its entirety below, including footage from the season 10 finale, and stay tuned to Daily Dead for more updates.
"The Walking Dead will make its 11th San Diego Comic-Con appearance with a panel spotlighting "A Certain Doom, " which will air as a standalone episode later this year. Moderated by Chris Hardwick (Talking Dead), the panel will feature TWDU chief content officer Scott M. Gimple, showrunner and executive producer Angela Kang, executive producer Greg Nicotero, who directed the episode, and cast members Norman Reedus, Melissa McBride, Jeffrey Dean Morgan, Lauren Cohan, Josh McDermitt, Seth Gilliam, Ross Marquand, Khary Payton, and Paola Lazaro. In The Walking Dead episode 1016, "A Certain Doom, " Beta engages the final battle of the Whisperer War."