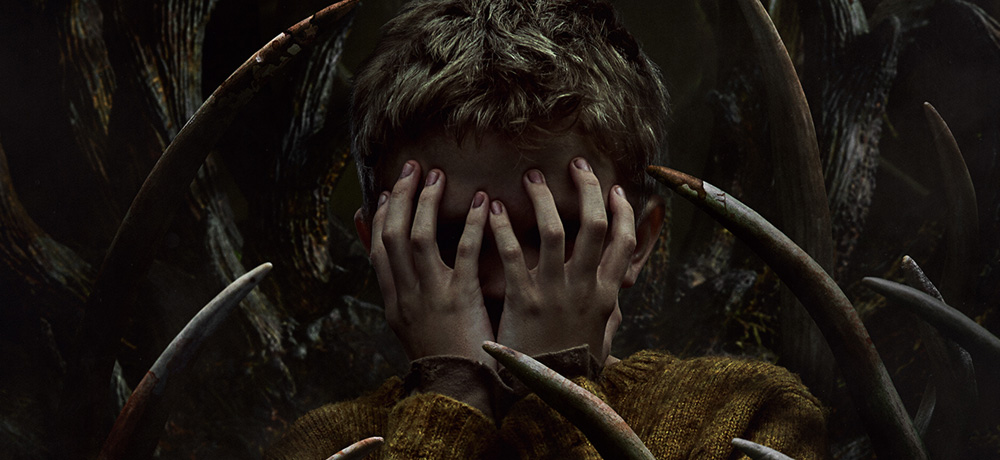 As part of the Comic-Con@Home panel for Antlers, Guillermo del Toro and Scott Cooper discussed the Wendigo-inspired film. Fox Searchlight has released a brand new featurette that explores the myth and teases the upcoming horror film:
Directed by Scott Cooper from a screenplay by C. Henry Chaisson & Nick Antosca and Scott Cooper, based on Antosca's short story "The Quiet Boy," Antlers stars Keri Russell, Jesse Plemons, Jeremy T. Thomas, Graham Greene, Scott Haze, Rory Cochrane, and Amy Madigan. The film is produced by Guillermo del Toro, David Goyer, and J. Miles Dale.
"In ANTLERS, a small-town Oregon teacher (Keri Russell) and her brother (Jesse Plemons), the local sheriff, discover that a young student (Jeremy T. Thomas) is harboring a dangerous secret with frightening consequences."
Antlers is currently scheduled for a February 19th, 2021 theatrical release.