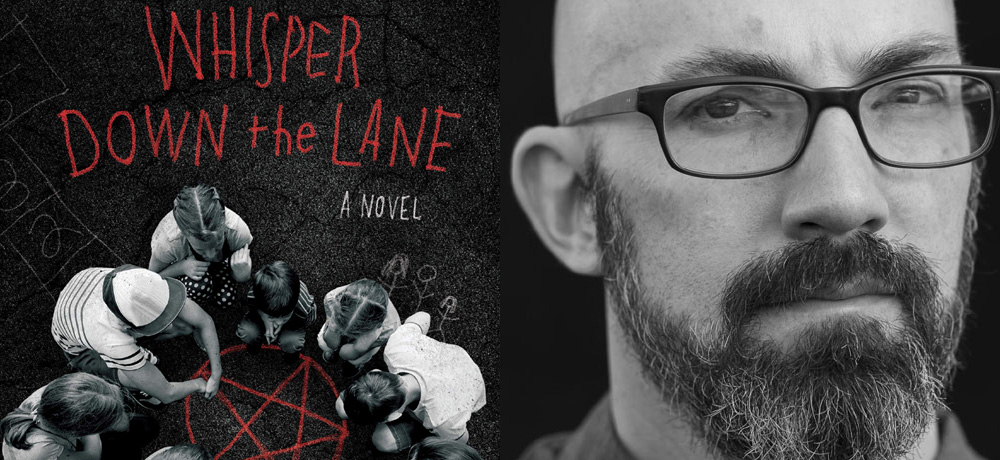 From The Pumpkin Pie Show to his horror novels and comic books, we're big fans of Clay McLeod Chapman at Daily Dead, and he's back with a brand new novel! Inspired by the McMartin preschool trials and 1980s Satanic Panic, Whisper Down the Lane is a true crime-based horror novel worth your time and we've been provided with five copies to give away to Daily Dead readers!
---------
Prize Details: (5) Winner will each receive (1) copy of Clay McLeod Chapman's Whisper Down the Lane.
How to Enter: We're giving Daily Dead readers multiple chances to enter and win:
1. Instagram: Following us on Instagram during the contest period will give you an automatic contest entry. Make sure to follow us at:

https://www.instagram.com/dailydead/

2. Email: For a chance to win via email, send an email to contest@dailydead.com with the subject "Whisper Down the Lane Contest". Be sure to include your name and mailing address.
Entry Details: The contest will end at 12:01am EST on April 12th. This contest is only open to those who are eighteen years of age or older that live in the United States. Only one entry per entry method, per household will be accepted.
---------
To learn more about Whisper Down the Lane, visit Quirk Books' official website, check out the synopsis and cover art below, and go here to read our excerpt from the book.
"Richard doesn't have a past. For him, there is only the present: a new marriage to Tamara, a first chance at fatherhood to her son Elijah, and a quiet but pleasant life as an art teacher at Elijah's elementary school in Danvers, Virginia. Then the body of a rabbit, ritualistically murdered, appears on the school grounds with a birthday card for Richard tucked beneath it. Richard doesn't have a birthday—but Sean does . . .

Sean is a five-year-old boy who has just moved to Greenfield, Virginia, with his mother. Like most mothers of the 1980s, she's worried about bills, childcare, putting food on the table . . . and an encroaching threat to American life that can take the face of anyone: a politician, a friendly neighbor, or even a teacher. When Sean's school sends a letter to the parents revealing that Sean's favorite teacher is under investigation, a white lie from Sean lights a fire that engulfs the entire nation—and Sean and his mother are left holding the match.

Now, thirty years later, someone is here to remind Richard that they remember what Sean did. And though Sean doesn't exist anymore, someone needs to pay the price for his lies."