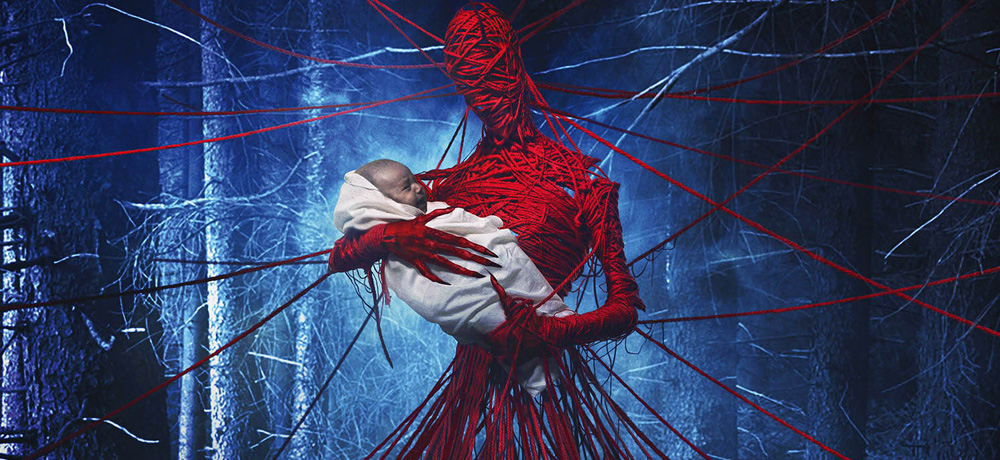 A new take on a spooky Slavic legend, Baba Yaga: Terror of the Dark Forest is now on Blu-ray, DVD, Digital, and VOD from Shout! Studios, and to celebrate its release, Scream Factory provided us with three Blu-ray copies to give away to lucky Daily Dead readers!
---------
Prize Details: (3) Winners will receive (1) Blu-ray copy of Baba Yaga: Terror of the Dark Forest.
How to Enter: We're giving Daily Dead readers multiple chances to enter and win:
1. Instagram: Following us on Instagram during the contest period will give you an automatic contest entry. Make sure to follow us at:

https://www.instagram.com/dailydead/

2. Email: For a chance to win via email, send an email to contest@dailydead.com with the subject "Baba Yaga: Terror of the Dark Forest Blu-ray Contest". Be sure to include your name and mailing address.
Entry Details: The contest will end at 12:01am EST on September 9th. This contest is only open to those who are eighteen years of age or older that live in the United States. Only one entry per entry method, per household will be accepted.
---------
From the Press Release: This fall, brace yourself for one of the most unflinchingly tense supernatural terrors when the new horror thriller BABA YAGA: TERROR OF THE DARK FOREST, directed by Svyatoslav Podgaevsky (Mermaid: The Lake of the Dead, The Bride), unleashes on VOD, Digital, and home entertainment shelves everywhere for watch-at-home on September 1, 2020 from Shout! Studios, in collaboration with Leda Films. The collectible Blu-ray and DVD release boast spectacular movie presentation, English and Russian audio tracks, and English subtitles. A must-have for horror enthusiasts and movie collectors, BABA YAGA: TERROR OF THE DARK FOREST will be available in stores at Walmart and other fine retailers. Pre-order is available now at ShoutFactory.com

Based on the legend of the ancient Slavic lore, this gripping horror feature uniquely blends suspense, supernatural horror fantasy and gritty narrative in equal measures.

A young family hires a nanny to look after their children … but after gaining the trust of the unsuspecting parents, their new guardian begins exhibiting some alarmingly unnatural behavior. When his parents don't believe his claims, son Egor is left to contend with the problem on his own … until one day he discovers that the nanny and his young sister have disappeared without a trace. With his parents now in a trance-like state, with no recollection of ever having had a daughter, Egor becomes convinced that his family has crossed paths with the ancient demon Baba Yaga. Enlisting his friends to save his sister, he must stop the dreaded Baba Yaga … before his parents forget him too!

Cast includes Maryana Spivak (Loveless), Aleksey Rozin (Elena, Leviathan, Loveless), and Svetlana Ustinova (Hardcore Henry).